Word From the Herd: A Wacky Tacky Christmas Party
Posted on December 23, 2012
Can you believe that Christmas Eve is tomorrow?
For us, it seems as if this holiday season has flown by! We've had so many wonderful
holiday parties
here at
Faulkner's Ranch
and at
Benjamin Ranch
. We feel truly blessed to be able to celebrate with such wonderful companies and groups.
In fact, just this past weekend we had several great parties, each one unique in its own way!
Every year they vote on a theme. Isn't that a great way to get the entire office involved? By allowing everyone to have a say and contribute their ideas, it not only makes them feel like a part of the plans, but it also makes them more likely to attend and encourage others to attend as well. Plus, when you pick a great theme it creates some party hype!
We have hosted Kansas City Internal Medicine's holiday party for the last three years. The first year their theme was Western (of course!). The second year it was Hollywood Red Carpet and the third year it was a Hawaiian Luau. All wonderful themes! This year though their theme was especially fun – it was Wacky Tacky!
Guests showed up in some really great costumes ranging from characters from Christmas Vacation to the Christmas Story! There were also some really hideous holiday sweaters being sported!
They transformed the barn from classic rustic western to wacky tacky by purchasing different table coverings for every table so they didn't match. Then everyone from the party planning committee brought tacky decorations from home for the centerpieces. Aren't they lovely?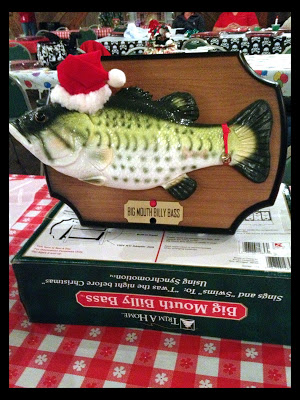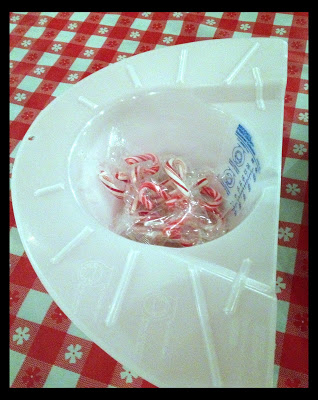 Oh, and did we mention that there was LOTS and LOTS of tinsel?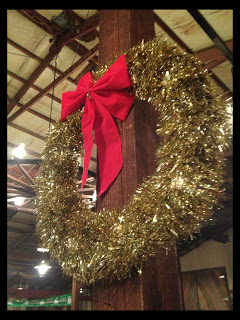 That's one of the things that we LOVE about both of our locations. While they always lend themselves to the western theme, with a little bit of creativity and decorations they can be transformed to fit any theme your party planning heart desires!
But back to the KCIM Party!
One of the things that we really enjoy about this group is that they have traditions that they do every year, another great benefit of having a yearly holiday party. For Kansas City Internal Medicine, they have a tradition of a huge musical chairs competition. We're not joking when we say that these people mean business when it comes to musical chairs! The winner receives a trophy and of course, bragging rights for the year.
Each year, they also take the opportunity to hand out the bonuses based on the number of years that they employee has worked for the company. If you plan on doing this at your party too, then it's always a good idea to remember to save these to the end. Same goes if you're having a raffle drawing. Save the biggest prize for the end of the party to ensure that your guests stay the entire time and mix and mingle.
As you can see, this party was a lot of fun! They even had a photo booth, which is a great way to not only create lasting memories, but also provide some fun party favors!
Oh, and we can't wrap up until we tell you about the specialty drink they had called "The Elf." This delicious drink was a HUGE hit! To make it, just mix together:
1/2 oz Malibu rum
1/2 oz light rum (like Bacardi)
1/2 oz Blue Curacao
1/2 oz Melon Liqueur
Equal parts sweet and sour and pineapple juice
Garnish with a cherry, serve, and enjoy!
Overall this was an awesome night! It was wacky, tacky, and full of fun! Great job, KCIM!

Are you interested in having a
holiday party
at the ranch? It's not too late! Christmas may be in just a couple of days, but some of the best holiday parties take place after the holidays. Not only are people's schedules usually more open, but they serve as a nice fourth quarter kick-off!
For more info on our holiday party packages,
click here
or give us a call at 816-761-1234.
Happy Holidays Ya'll,