The Word from the Herd: Projects and Parties
Posted on March 3, 2012
Picture this, two white legal pads.
One to-do list titled "HOME" and one titled "RANCH."
My to-do lists are subdivided by daily to-do's and parking lots aka stuff I will get to eventually. There is no greater satisfaction than crossing right through a single line item once the chore has been done. And by done I mean "all the way rayed". All the way ray is a phrase we use a lot in our home. Dishes for example are not all way the rayed until they removed from the table, scraped, rinsed, and stuck in the dishwasher. Know what I mean? Start to finish.
Here are a few items I have recently crossed off the ole to-do list:
We planted some new trees at both the Ranch and the homestead. This was a BIG project. I did actually think I could dig the holes myself and get er done but in the end it took a bobcat and auger. A BIG thanks to Matt and Fransisco for planting the trees. I love them!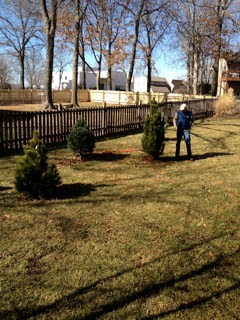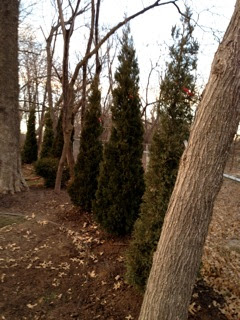 Also, in effort to make a more cozy home I have pimped my machines thanks to my cool cuz, Lisa Gosselin.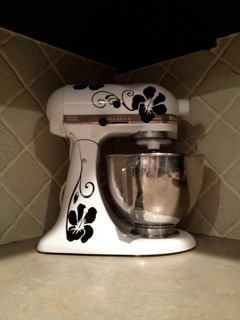 The next 2 projects I did not personally build or construct or create myself but they will soon be crossed off my to-do list ranch.
1. Fransisco built a new fence. WOO HOO!
2. Richard is re-storing our 50 year old mechanical pony. (More on this to come.)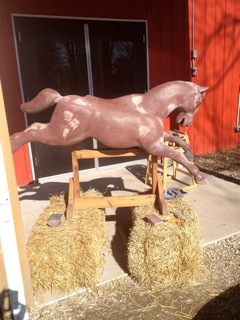 This made me so excited for the inaugural Saturday, breaking it in with 7 pony parties!
Speaking of parties…
People dress up for pony parties and I love everything about the cool cowboy and cowgirl couture I see here on Saturdays. I think my love of Western fashion is in my blood going way back to the days of the old Western Wear Store.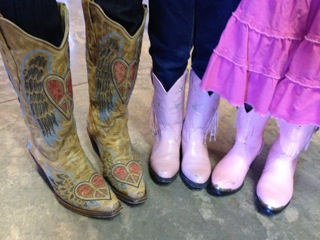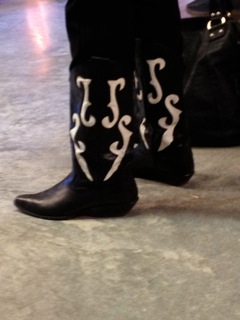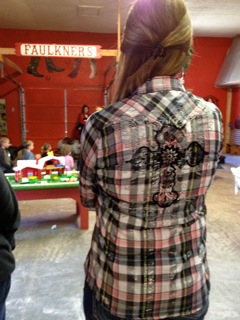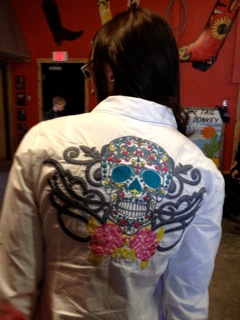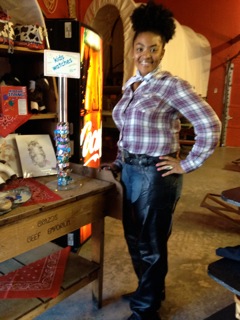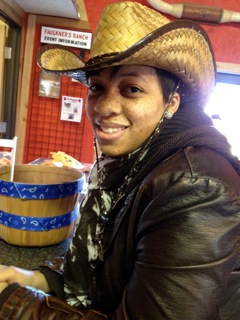 That's all for now. There will be plenty to report after this past weekend with 7 pony parties, 2 corporate events on Saturday, and a photo shoot with the amazing Russ Lawrence on Sunday.
Word,
Cowgirl Christine