Mouse Races
Posted on June 10, 2013
Nope, you didn't read that title wrong.
Today we're talking about Mouse Races!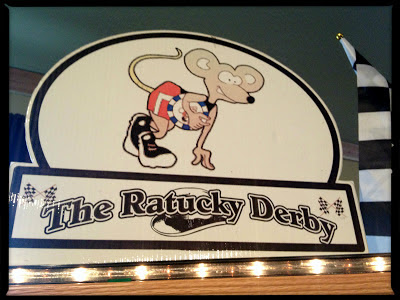 We have seen a lot of different party themes and ideas in all of our years of entertaining, but the RMI event was our first experience with Mouse Races. While we were initially totally grossed out by the idea, we quickly had a change of heart when we saw just how much fun these little rodents are!
So, how do Mouse Races work?
The company we work with brings in 36 mice (trust us, we made sure that they had 36 when they left!) and sets up their special 10 foot long, 7-lane lighted race track.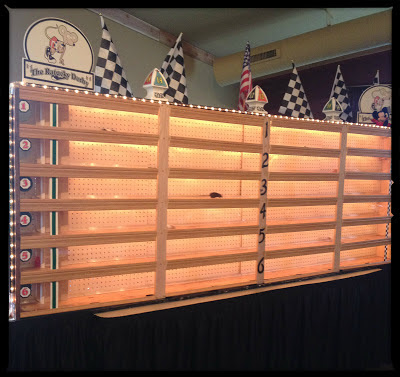 The professional race announcers lead the crowd in the races that lead up to the big championship race. They are great at generating
lots
of excitement and enthusiasm in the room. They even provide betting slips and programs!
To add to the fun, party guests can even name the mice in advance! There were some pretty funny names at this party…

In between the races, guests get to enjoy some mouse roulette.
At this party, the guests were given raffle tickets. If the mouse they bet on won the race, they put their ticket in a bucket. Later on, those tickets were drawn out of the bucket for prizes. Speaking of the prizes, they gave away lots of gift cards ranging from restaurants to gas stations. Good prizes always make the games more fun!
This special party activity is a great idea for
holiday parties
or other group events. For example, RMI was in town for their annual meeting and this made for a perfect fun night out!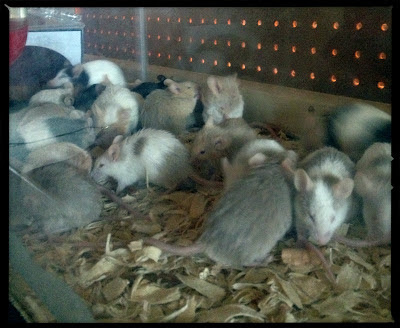 What do you think of the mice? If you could have Mouse Races at your party, what would you name your mouse?

For more info on how you can have fun at Faulkner's Ranch,
click here
!