Word From the Herd: Meet Lisa!
Posted on June 28, 2014
With the Company Picnic Season in full swing, we couldn't think of a better time to introduce and put the spotlight on one of the nicest and most hard-working people at
Faulkner's Ranch
,
Lisa Frogge, our newest Event Coordinator!
Lisa has been a part of our Faulkner's Ranch family for awhile now, so we thought it was about time ya'll meet her and get to see first-hand just how great she is.
Read on for a little Q&A with this awesome lady!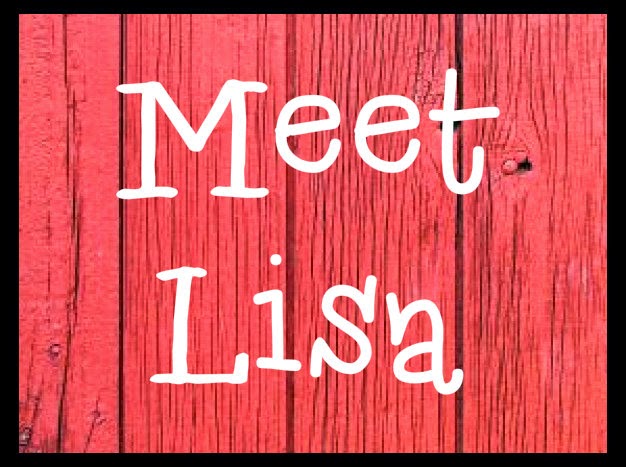 Howdy Lisa, can you tell us a little bit about yourself? I am married to Doug and have two daughters, Katie (age 16) and Jillian (age 11). I previously was an executive assistant and have been the wedding coordinator at FBC Lee's Summit for the past 12 years. I still do the wedding coordinating on a part time basis.
What is your job at Faulkner's Ranch? My job title is "Event Coordinator" which means I do everything from setting up events with clients to wiping down tables!
What is your favorite/most rewarding part of working at Faulkner's Ranch? My favorite part of my job is seeing an event come together and the guests having a good time. And of course, I have the BEST co-workers!
You've actually been coming to the Pumpkin Farm for awhile. Can you tell us about that?
I've been coming to Faulkner's since Katie was a baby! I've been on numerous school field trips with the girls to the
Pumpkin Farm
when they were younger and always enjoyed picking out pumpkins to take home with us.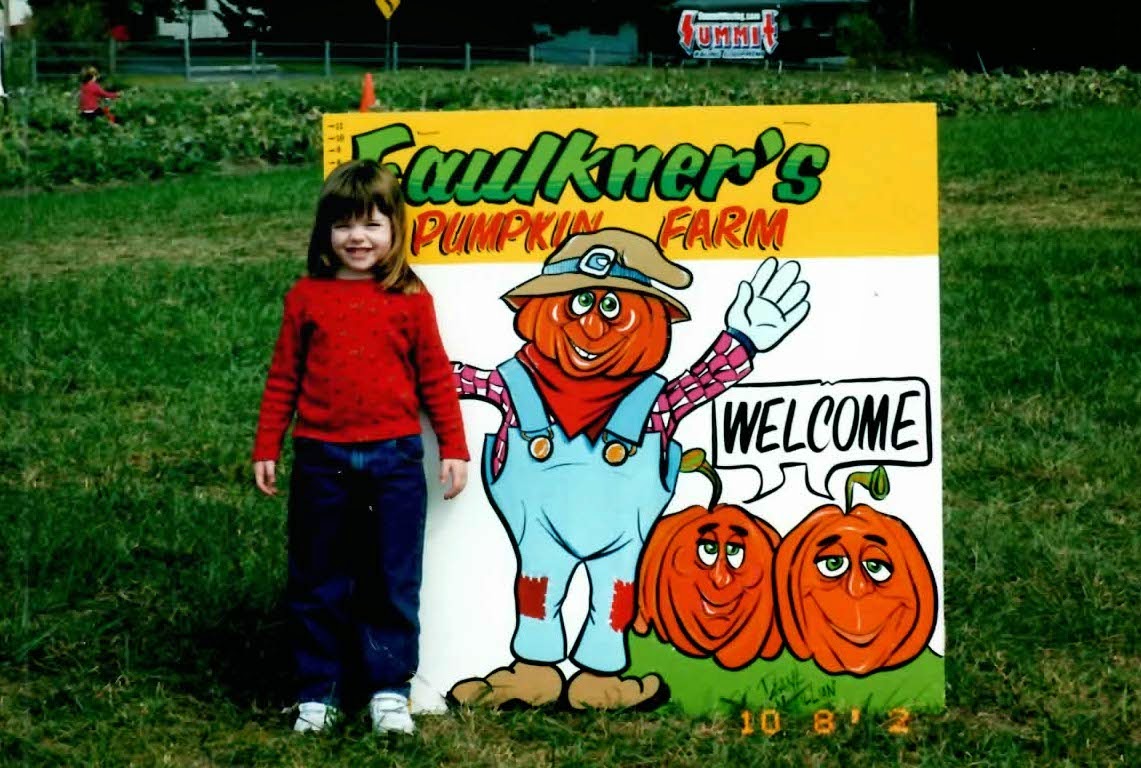 Katie – October 2002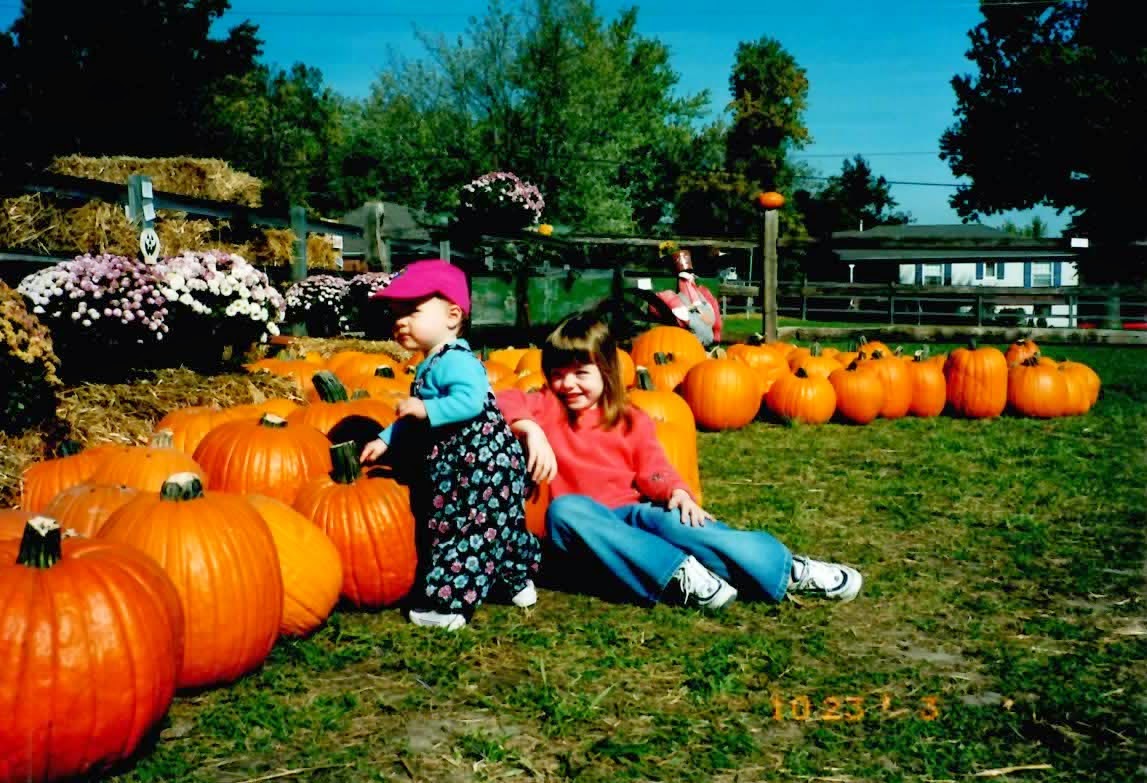 Katie & Jillie – October 2003
You get to work with lot of awesome guests at the ranch so you must have some fun stories. What is one of your favorites? At my first big event, I went up to check on the petting farm and the goats had escaped from their pen! I spent the next several minutes chasing goats and luring them back into their pen (thank goodness they are greedy for feed). After coming from a corporate environment in my last full time job, I got a good laugh out of the fact that I was having so much fun goat wrangling!
What are you looking forward to the most at Faulkner's Ranch for 2014? I've enjoyed meeting so many new people and look forward to welcoming them to Faulkner's for their special events. I love the fact that each and every event at the Ranch is a celebrated as someone's birthday, wedding or picnic. No two are the same and we get to see people relax and have a good time together.

Isn't she just the coolest?! Thanks again to Lisa for this awesome interview!
Have a great day, y'all!