Word From the Herd: Fun on the 4th!
Posted on July 12, 2013
Howdy Folks!
Even though the 4th of July was a week ago, I just had to share with you the fun that our Faulkner Family had celebrating! Let's just say we were total party animals…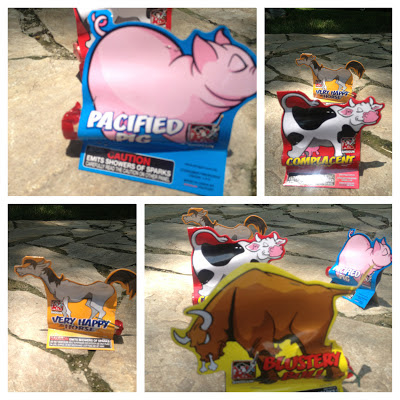 Aren't those things a hoot?
We went to a place called Wald's Fireworks to pick up some sparklers and just couldn't pass up these explosive critters.
If you look closely they've got some pretty funny names such as Blustery Bull, Pacified Pig, and Very Happy Horse.
The Complacent Cow wasn't so complacent though…
Too fun!
Anyway, here's hoping that you and your crew had a blast of a time!
Later ya'll!
~ Cowgirl Christine