Word From the Herd: Bugsy Tribute
Posted on October 24, 2013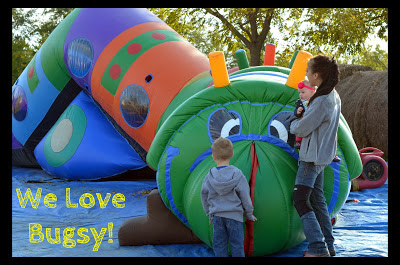 It might sound silly to do a tribute to a giant inflatable toy, but "Bugsy the Caterpillar" held a special place in our hearts. Here is Christine with the Word from the Herd on our favorite caterpillar.
When I think of Bugsy, there are so many things that come to mind. He was the the very first "big purchase" my dad and I made together for the Pumpkin Farm. We were up in Canada at a pumpkin convention and I made the plunge and bought him. At the time I was preggers with Glory and I remember being so scared because it was a MAJOR purchase. Little did I know that I would become so emotionally attached.
Here were are now, fifteen years later. Literally
thousands
of kids have crawled through him
millions
of times. I have personally sang "This is the way the leaves fall down!" hundreds of times while I scarecrowed field trips as they waited in line to take their turn crawling through his obstacles.
When we pulled him out for this year's
Pumpkin Season
, I looked in his eyes and he said, "Christine, I should have retired 10 years ago, but I just love Pumpkin Season so much, I hung on. Y'all stitch me up and put me out year after year and I have been faithful through the elements and so much more. But I think it's time to retire." But how could we retire Bugsy?! To us, he is irreplaceable. So, we did the best thing we could think of. We searched online and found one
just like him
! Same age, less used and less worn. Safer, but still just as wonderful! We sent our go-to guy, Mike Foley, on a road trip all the way to Indiana to pick up our new farm friend. It sounds like he got quite the treatment: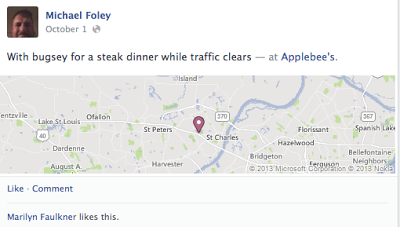 All of our ranch kiddos have grown up with Bugsy as a part of their fall memories, so it brings so much joy to know that this next generation will get to experience Bugsy in all of his glory!

We Love Ya, Bugsy, old and new!
– Cowgirl Christine

Come play in our new Bugsy now through October 31st at the
Pumpkin Farm
! We're open everyday from 10am to 6pm!
Have a great day, ya'll!