A Very Faulkner Thanksgiving
Posted on November 25, 2011
We here at Faulkner's Ranch are thankful for so many things…
our family, our friends, and being blessed with a wonderful family business that makes us love going to work each day.
Since moving to our new location on Raytown Road, it has become a tradition for the entire family to get together at the ranch for a huge Thanksgiving dinner celebration. We usually have between 30 and 40 people to celebrate with which means lots of laughter and LOTS of food!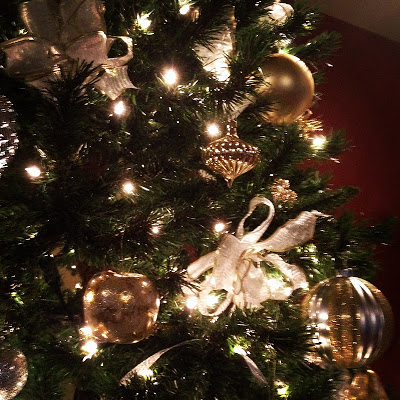 We start the evening by getting in a big circle and each saying what we are thankful for…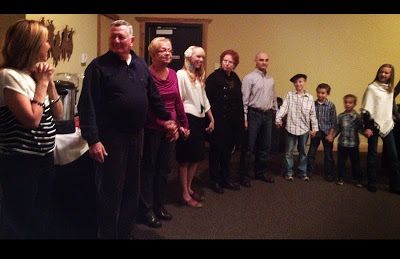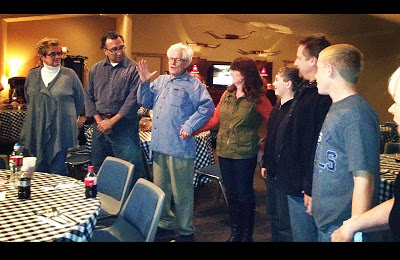 Then it's time for the food and we aren't joking around when we say there is lots of food! Everyone brings their favorite dish so everything is absolutely delicious.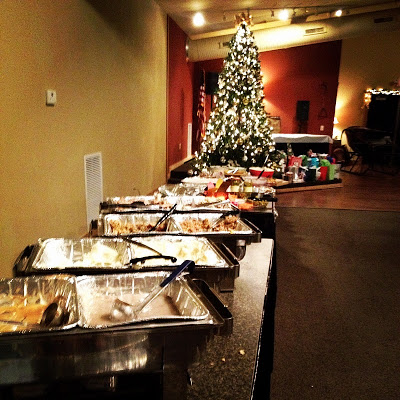 Once we are all stuffed we start the rather competitive game of Pirate Bingo.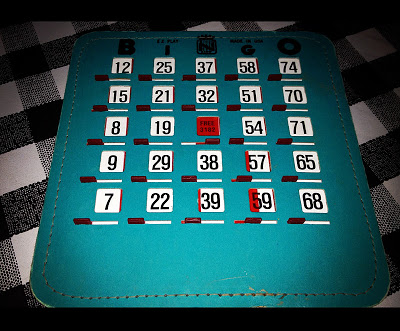 It works like a White Elephant Christmas Exchange. When you win Bingo, you pick a gift…however that gift can be stolen up to three times by other winners.
Some people get the best seat in the house for this…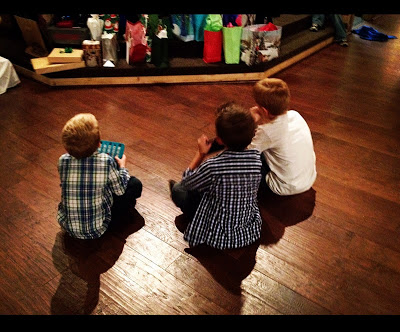 Especially since the game can get pretty intense…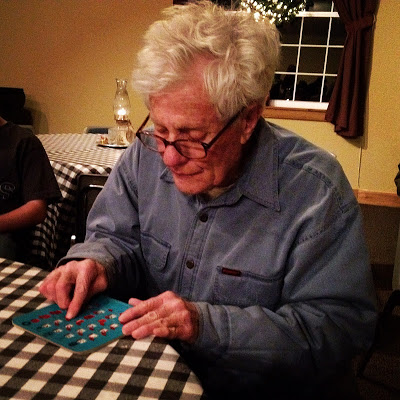 and some tables don't have much luck and start to get rowdy…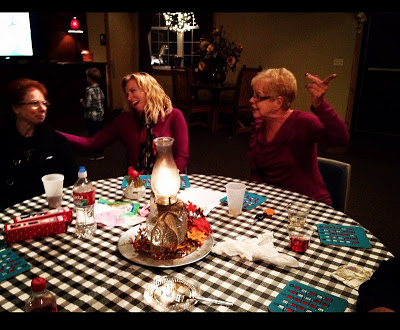 But luckily our beautiful Bingo callers keep everyone in line.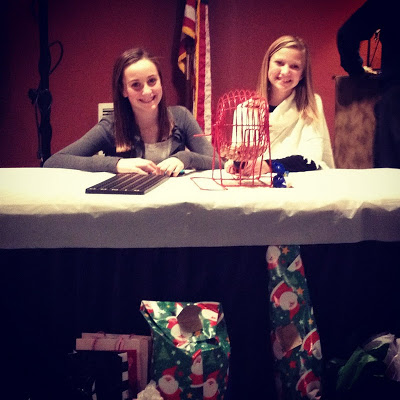 In the end, everyone scored some pretty awesome gifts, like Jamie with his boa covered plunger.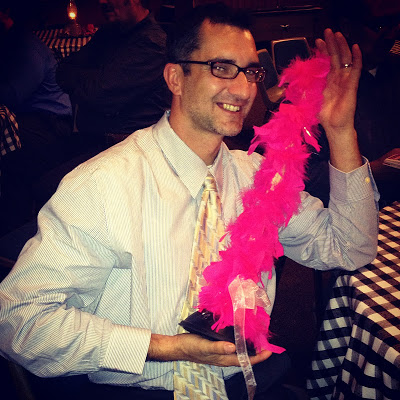 Overall, it was a fantastic evening!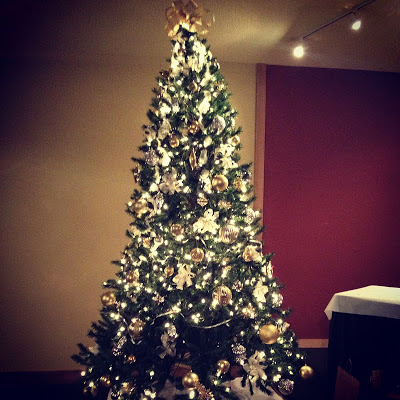 We hope that all of you had a wonderful Thanksgiving too!
Stay tuned this month for more delicious holiday recipes, DIY Christmas gifts, and awesome party planning tips.
Happy Thanksgiving!
~ Your Friends at Faulkner's
To read more about our family traditions,
click here
.