Throwback Thursday: Dosey Doe!
Posted on November 15, 2012
Have you ever heard how the Faulkner family began their family business?
It may surprise you that it all began over 50 years ago with a little dosey doe!
That's right!
It all started in the 1950's when Bud and Mary Faulkner began teaching square and round dancing lessons!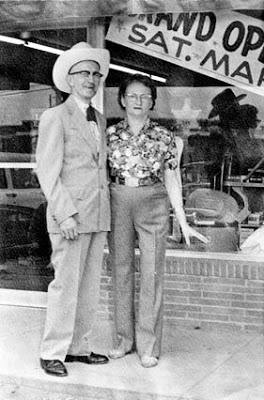 Bud and Mary Faulkner
While Bud was the caller, Mary recruited people for the classes. The classes were such a success that there was an actual shortage of square dance apparel in the Kansas City area!
Mary seized the opportunity and started ordering square dance shoes, petticoats, pantaloons, and dresses which she would sell out of their house. One day, Bud came home from his full time job, hoping to lay down for a nap, only to find a group of women at the house shopping away.
It was the very next day that Bud found the location at 7914 Wornall Road to open Kansas City's first square dance apparel store.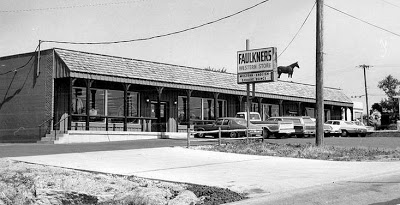 Faulkner's Western Store
The Crazy Eights Square Dancing Club performed at the Pumpkin Farm this October.
Have a great day ya'll and stay tuned for more fun from Faulkner's!