Posted on February 12, 2014
Alright, folks – it's time for an awesome ideas overload!
Kelly Acock from
The Monarch Flower Company
has been joining us for our recent
Wedding Barn Warmings
. Not only is she one of the nicest and most fun people we've ever had the privilege to work with, but her creativity is
out of this world
!
So, needless to say, we are THRILLED that she is joining us today here on the blog to share some of her
favorite
ideas from our last open house.
ENJOY!
*Burlap is not just for table runners these days ~ Use strips of burlap table runners to create a darling rustic styled chair cover! Simply fold a section of the edge over back of the chair, wrap and tie. Make banners with scrap pieces and layer on the buffet for additional detail. Its vintage charm adds texture to almost any setting while being eco-chic when re-purposed after the event into home décor items such as window treatments and pillows.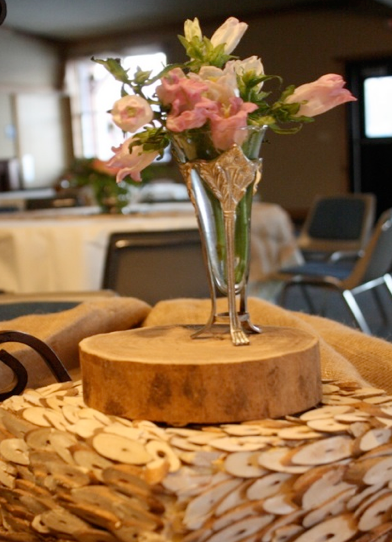 *Prop tiny vintage accents on layers for a big impact. 'Layers' can be old trays, blocks covered in burlap, wooden crates, vases turned upside down and wood slices.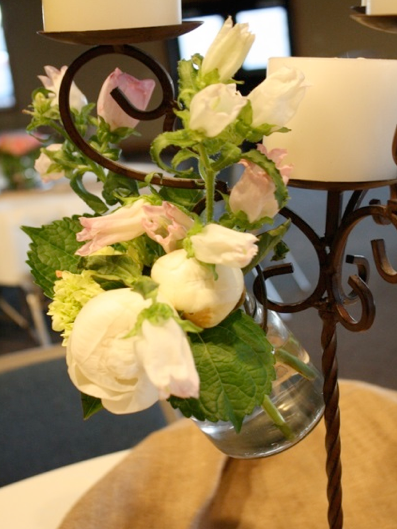 *Hang mason jars or other tiny vases from candelabra for some fun ~ jars can hold flowers, candles or even candy!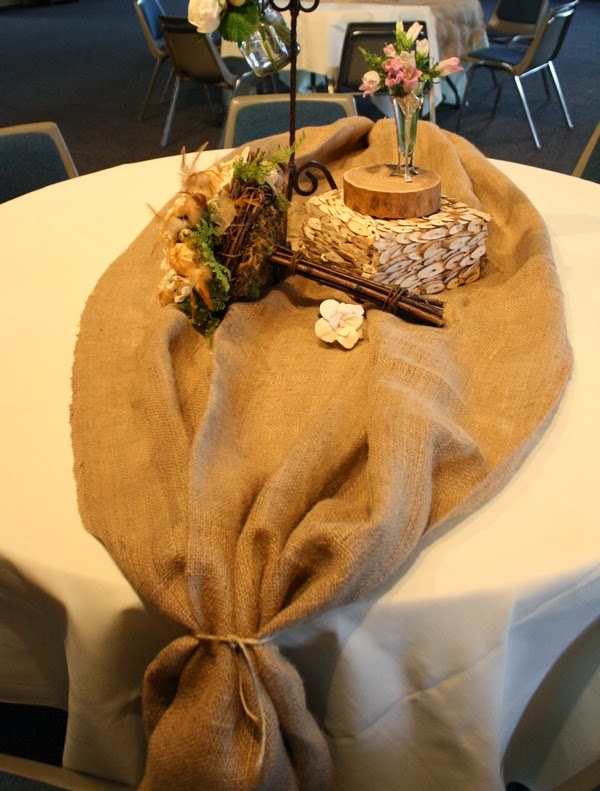 *Burlap doesn't always have to lay flat. Simply gather and tie the ends with twine to add some texture and depth to tables and buffet.
*If it holds water, it's a vase! This list includes these darlings shown above…vintage spice and medicine jars that are the perfect little detail.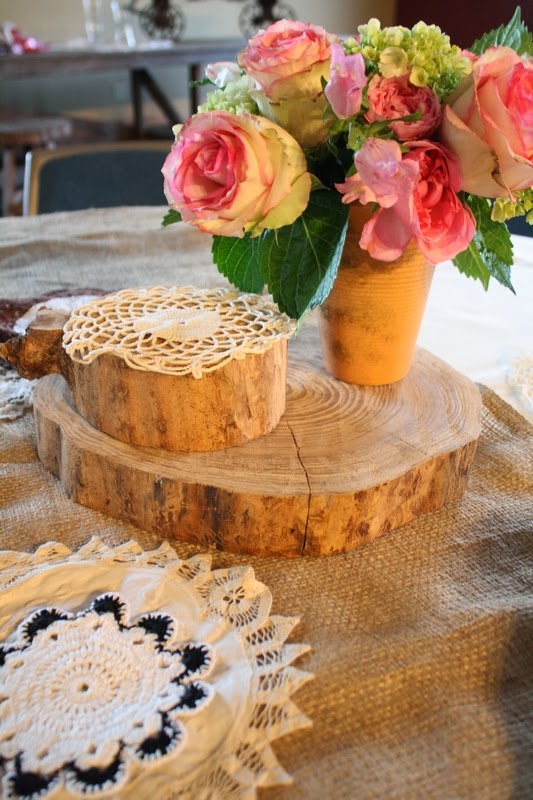 *Pop a solo cup in a clay jar and voila' ~ instant vase! You can recreate this lovely layered table with a base of burlap, a few wood slices, and perfectly placed doilies…all completed with a pop of fresh to fit your theme. I chose hydrangea and garden roses…who could resist?!
We love when people add touches of vintage elements to the event décor, especially when those items hold sentimental meaning such as these doilies made by the grandmother.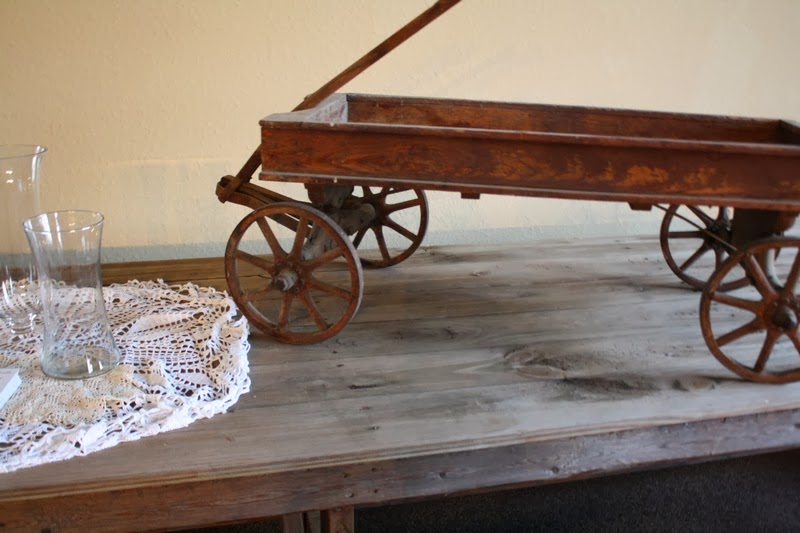 *For your cake table, think outside the box. For example, wouldn't this wagon that was salvaged from The Historical Benjamin Ranch make an amazing addition as a cake base, holding food on the buffet or holding treats for your guests?!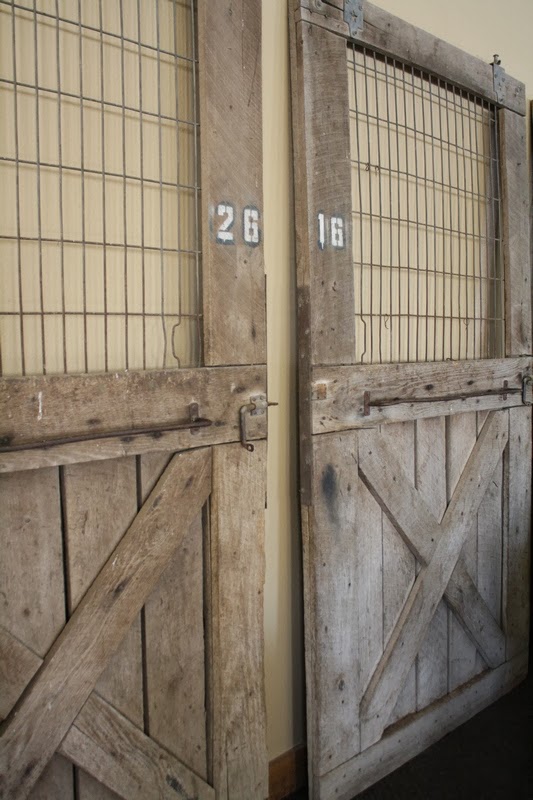 *These floating barn doors are just the perfect feature for creating an indoor altar, focal point for any décor or backdrop for photo booth!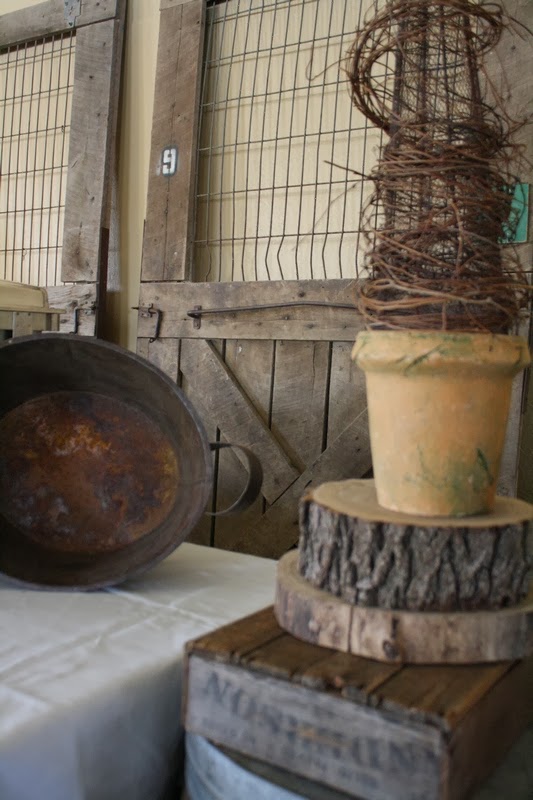 *I love to have fun with the buffet display by including old wooden crates, rustic tin buckets and wood slices.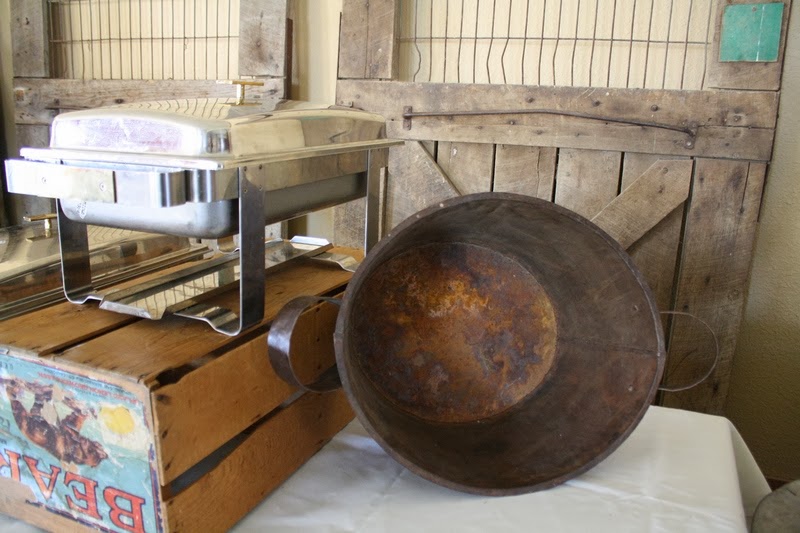 These crates and buckets are the perfect addition to a rustic buffet at Faulkner's Ranch. …imagine filled with our yummy food!
Have a great day, ya'll!