Posted on July 11, 2014
Most of the guests were out-of-towners, mainly from California, so they were excited to get in touch with their inner-country side. The international attendees were especially excited to get a taste of KC BBQ and to enjoy some real Midwest activities.
They arrived on buses ready for fun! After a warm welcome by their Ranch J, Ted, they enjoyed a delicious lunch. The menu included pulled pork, brisket of beef with all the fixins, and much more. So delicious!
After lunch, they were able to partake in some of our Ranch Rec activities such as horse shoes, washers, and tic-tac-toilet seat. Following the games, they had a short meeting with some recognitions and awards. For events like this, it is always nice to alternate between business and fun because it helps keep your employees energy up.
After the meeting, it was time to get down to some real business with Ranch Chores!
See that cowboy milking the cow? He is one of the two founders of the company. Christine got the chance to talk to him briefly after the event about his story and the journey that he went on to build this global company from scratch. He said it was a huge leap of faith, but that it takes assembling assembling the right people in the right places to succeed. Needless to say, we were very proud and honored to work with them here.
Have a great day, y'all!
Posted on September 17, 2013
Just take a look at some of the fun ranch chores we tested them with!
It was the perfect day for fishing. Absolutely beautiful and the fish were bitin'!
This cowboy earned 100 points for his team for catching the first fish. Way to go!
Of course, no Ranch Team Building would be complete without some goat dressing.
Of course, all of this was in an effort to win one of the grand prize trophies!
Aren't they cool? They ordered them online, had them engraved to say "2013 Ranch Ruckus", and adorned them with various little items related to the chores.
Plus everyone got one of these cool party favors…
Represent B&V!
Overall, this was such a fun day! Plus, we always feel good knowing that we have helped a company build some team spirit. Thanks again for joining us, Black and Veatch!
Have a great day, ya'll!
Posted on June 3, 2013

For me, there were a few of things that made this particular group really extra special.
1. Kim Helwig was here! We went to LSHS together. She graduated one year behind me (so of course I made her sign my 93/94 yearbooks!). It was tons of fun watching her and her co-workers go through our old yearbook checking out just what she was like back in high school. What is even cooler than that? Kim then went on to become my Gamma Phi Beta pledge daughter at Mizzou, cirque 1995/96! She hasn't changed a bit and still knows how to work hard and play hard! I guess I taught her well 🙂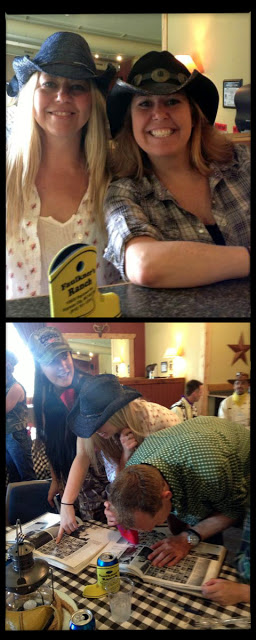 2. There was also another very special guest at the party, our very long lost cousin Seth Faulkner! Well, there wasn't actually any real relation, but he was just as fun and friendly as all our other cousins and he fit right in!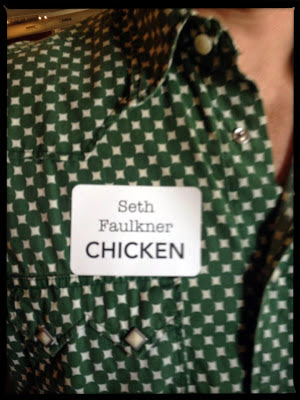 3. I have always had a crush on this company. It goes way back to when I was wondering what to do with my life. If I hadn't ended up at the ranch, I would have loved to have worked in a company like MMGY Global. Coming up with creative ideas for people would be right up my ally! I love all of the personalities in think tank type companies and this company's creative ideas for the event were flowing way before they even arrived at
Faulkner's Ranch
.
Speaking of those creative ideas…
The thought and extra mile that the committee put into planning their outing to
Faulkner's Ranch
showed!
1. They arrived on school buses! You know I LOVE a company that transports their people to and from the party! It's such a nice touch. The planners don't have to worry about giving directions or parking and the attendees get to sit back and enjoy the ride. Providing transportation unifies the group right off the bat in turn setting the tone for the event.
2. They divided into teams before they arrived. For our team-building events, we can do it either way. However, by pre-dividing into teams before their arrive it allowed them time to get into spirit and costume! I for one loved the signs they were able to print in house and bring for each team. Such a fun idea!
3. The prizes were worth competing for!!!! These planners secured gift cards from vendors and clients to places like Amazon, Standard Style Boutique, Anthropology, and Southwest Airlines in amounts ranging from $150 – $500. First place was well worth milking the cow and dressing the goat – one COMP day! A paid day off? Earned by being silly and bonding with my co-workers on a beautiful afternoon at the
Ranch
? Not a bad day at the office!
I had such a blast with MMGY Global! Can't wait to party with them again!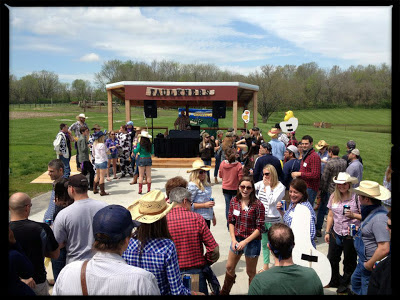 Gearing up to have some fun!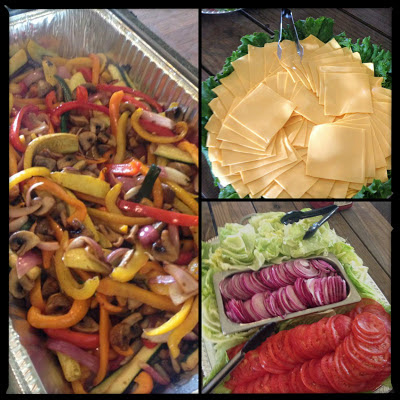 Mmmmm!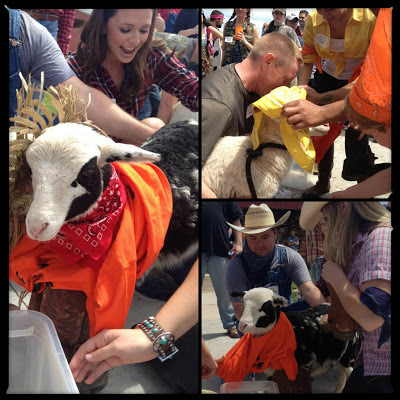 Goat dressing brings everyone together!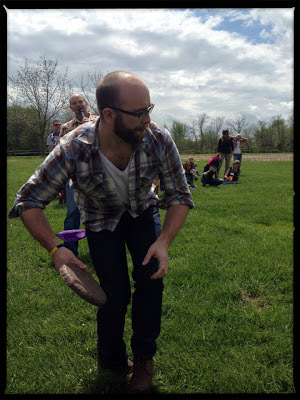 Nothing like some cow patty golf!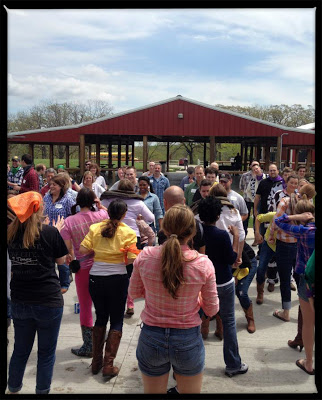 The horse collar relay is a good way to get to know your fellow employees!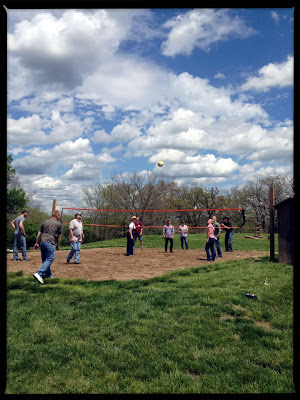 Fun in the sun with some sand volleyball!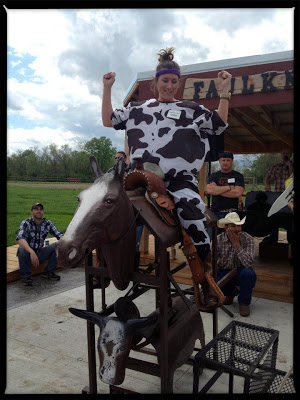 A cow on a horse. That's new!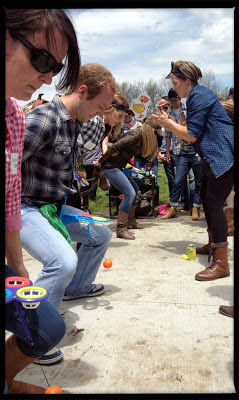 Nothing like a game that makes everyone look awkward!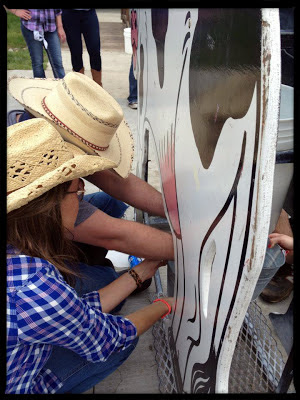 Cow milking requires some serious teamwork!
That's the Word From the Herd!
~ Christine

Are you interested in having your
team building
event at
Faulkner's Ranch
? Just give us a call at (816) 761-5055 or
visit our website
for more info! We'd love to tell you all about how we can bring your office together for a rip-roarin' good time!