Posted on October 23, 2014
It's time to meet the next star of our
Star Spotlights
and let us tell you folks – this guy is going places!
Most of your already know him and love him…
Meet Reggie Gray
aka
Reggie Regg the Magic Man!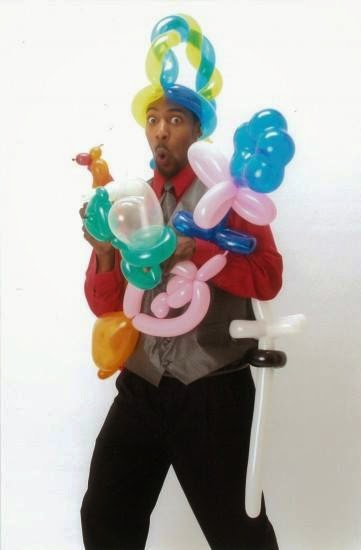 Reggie is one of our favorite stars here at Faulkner's Ranch! We can always tell when he has taken the stage because of the roars of laughter coming from that direction. His show is hip and hilarious! Not only that, but he is truly inspiring, as you see from his little Q&A below.
That's right, we were able to catch up with Reggie in between shows and TV tapings to find out a little more about our favorite magic man.
Hi Reggie! Can you tell us what people can expect when they come to see your show at Faulkner's Ranch?
Reggie Regg the Magic Man will be starting at 11am – noon by making amazing balloon creations for the kids- dogs, flowers, teddy bears, swords and much more! By 12:15pm its "SHOWTIME" with a 30 minute action packed show including magic, live animals (dove and rabbit), audience participation, age appropriate comedy, and LOTS of FUN! At the end of the show the kids will even be allowed to hold the dove and pet the bunny!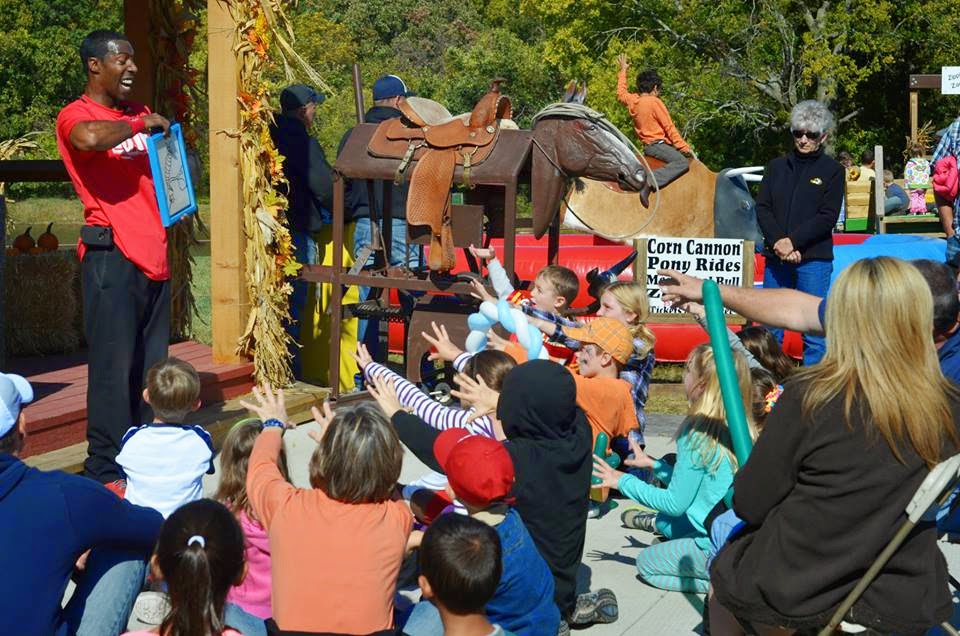 We have to ask, how did you start learning magic?
After having a magician at my 6th birthday party I was hooked! With the support of my parents and the community I got my first magic kit and started practicing on my peers and neighborhood kids. By the age of 12 I was a professional "kid" magician performing throughout Baltimore, MD. My mom was my chauffeur until I was able to drive myself at age 16, lol!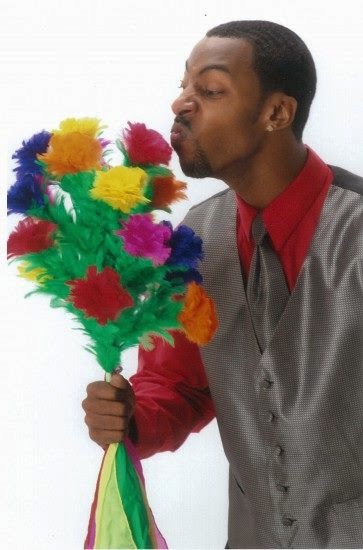 You're a big TV star now! Can you tell us a little about H3TV?
H3TV is a pioneering movement which is sweeping across the country. Our kid's TV show is called "Keep It Moving" and its TV you watch on your FEET! Its all about keeping kids physically and mentally ACTIVE through our original music, products, and entertainment. Our partners include the Lebron James Family Foundation, Science City, the College Basketball Experience, and US Toy just to name a few! The first episode can be watched at
www.H3TV.com
OR Time Warner "On Demand" starting in November. Lebron James himself is even in the 1st episode!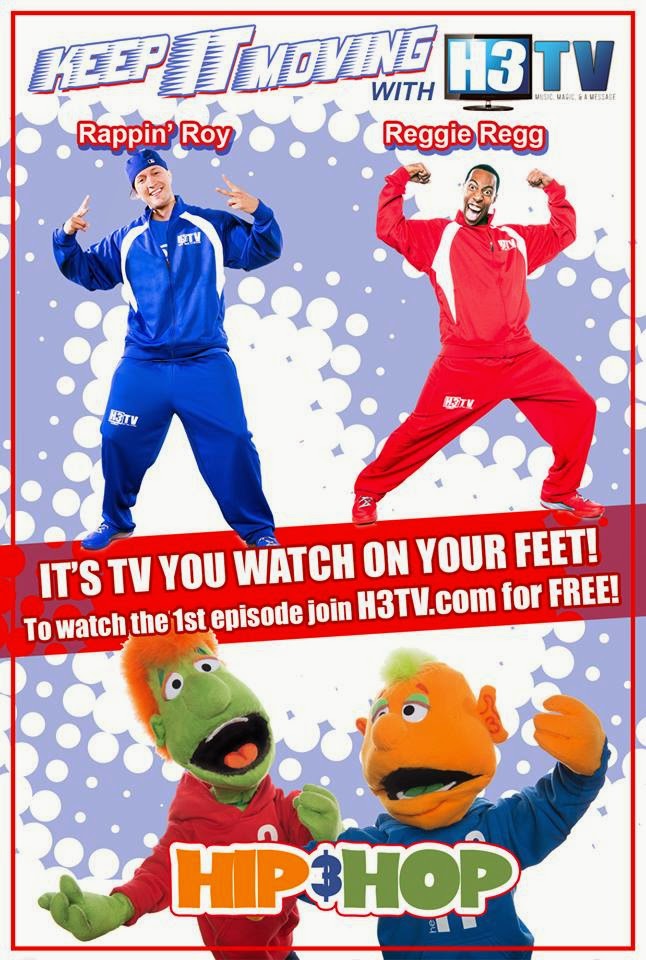 If you could tell your audience one thing, what would it be?
This could possibly be the last year that Reggie Regg the Magic Man is available at local events! Make sure to come out to Faulkner's Ranch to see what all the HYPE is about! Award winning entertainment with positive messages to motivate our youth!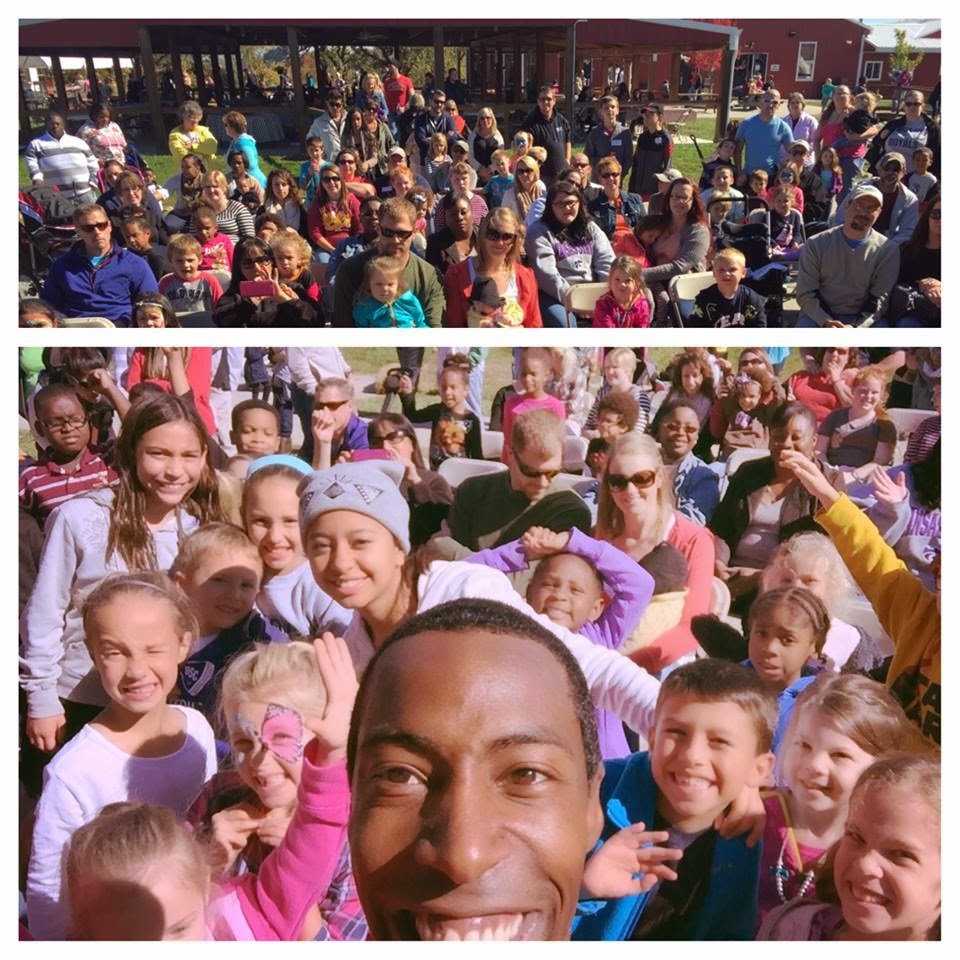 We definitely need more of that!
Don't miss Reggie Regg the Magic Man at Faulkner's Ranch this upcoming weekend, our final weekend of
Pumpkin Season
! He'll be performing around the ranch on Saturday and Sunday from 11am to 1pm, with his comedy magic show at 12pm both days.
For a complete performance schedule and details,
click here
.

Have a great day, y'all and Happy Pumpkin Season!