Posted on May 30, 2013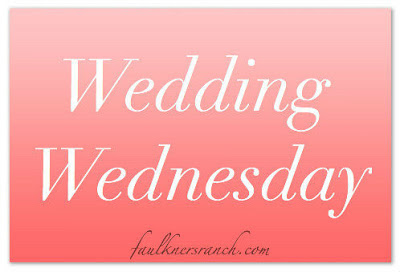 We
love
when our
brides and grooms
choose to go a casual, fun route with their rehearsal dinners and lunches. After all, since they will be in suits and dresses the next day, why not have a little bit of fun at the rehearsal dinner?
That is exactly what the Lynch Wedding did when they had their rehearsal dinner at
Faulkner's Ranch
!
To give you an idea of how much fun they and their guests had just check out this pic: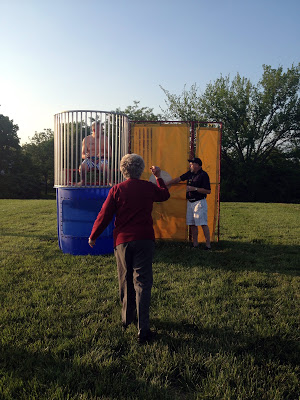 That's right! They had a a dunk tank!
And who would that be getting ready to dunk the groom?
Grandma of course!
The fun didn't stop there though. After serving some delicious BBQ, the bride and groom handed out some super neat gifts to their wedding party.
We absolutely loved the gifts that the bridesmaids received…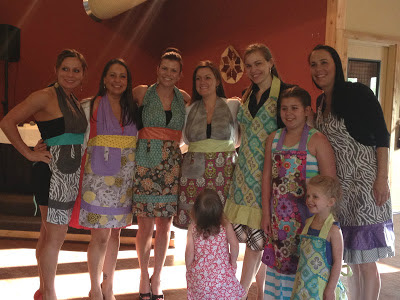 Aprons!
The Soon-To-Be-Mrs. sewed these aprons herself and delivered them in these adorable insulate lunch bags made by
Thirty One Bags
.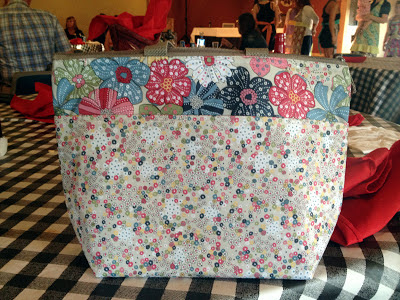 Aren't they cute?!
Don't worry about the guys – they weren't left out! This is what the fellas got…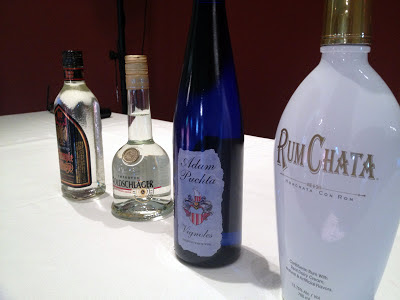 Talk about getting the party started!
Want to make sure that your rehearsal dinner is just as fun as this one?
Just follow these three steps!
1. Don't be afraid to have fun! Keep in mind that a lot of people might be traveling in or taking a mini-vacation for your big day. So why not treat them to something awesome? Activities like dunk tanks, mechanical bulls, and games are a great way to add some fun memories to your rehearsal dinner.
2. When it comes to giving your bridal party gifts, it is the thought that truly counts! That's why we loved the aprons – they are so personal! Another great gift idea is to give your party jewelry to wear on the big day. Something that they can use and show off always makes for a wonderful present.
3. Give Yourself a Break! You've been planning everything leading up to your big day and often times, by this point, brides and grooms can be pretty exhausted and stressed out. So take a break and relax!! After all, this is celebrating you! Take a note from the couple above – even the bride was in the dunk tank!

Oh, and check back next week to see another awesome wedding! It was absolutely beautiful! Trust us, you won't want to miss it!
Have a great day, ya'll!