Posted on July 1, 2014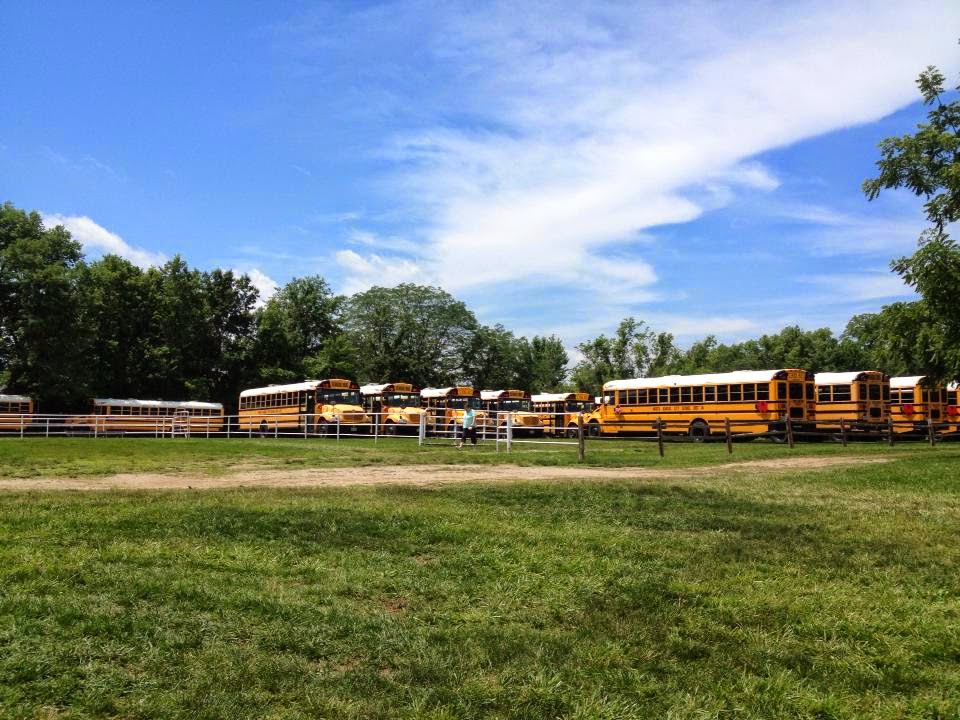 See that picture above?
Do you know what it means?
It means 500 awesome kids were here from the North Kansas City School District Adventure Club for our summer Ranch Round-Ups.
So, how do you keep 500 kiddos entertained at the ranch?
Easy!
In addition to groups visiting 5 stations with their cowpoke hostess (cow milking, petting farm, pony rides, hayride, and water balloon toss), they also got to enjoy our other ranch activities such as the zip line, corn cannon, moonwalk, pedal karts, and our Wild Western playground.
This the Adventure Club's sixth year visiting Faulkner's Ranch and we aren't kidding when we say that we look forward to them coming back every year. Plus, it was so much fun to see this year that some of their teen helpers had originally visited as Adventure Clubbers!
Man, time flies!
Anyway, thanks again North KC School District for choosing Faulkner's Ranch!
We hope y'all had fun!

Have a great day, y'all!