Posted on May 21, 2012
Company Picnic Season is just around the corner!
Here at Faulkner's we are experts on throwing the perfect company picnic.
That is why we have compiled all of our tips and tricks into this bonus series:
Picnic Planning Tips!
It's no secret that it can get pretty darn hot in Missouri during the summer months.
Help your guest stay cool by making use of the following tips.
1. It's All in the Timing
If at all possible, try to avoid planning your picnic when the sun is at it's highest point. Late morning/early afternoon (10am-1pm) or early evening (5-8pm, 6-9pm) are the best times to schedule a picnic.
2. Rent a Tent
The more shade the better! Tents are great for eating under and relaxing in between activities. Be sure to ask your venue if they have tents available to rent. Most venues will at least have a tent company that they use on a regular basis.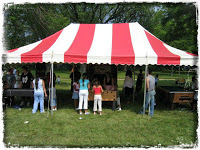 3. Bring Out the Mist Machines!
It is no lie that kids and adults flock towards these! Not only do they provide a quick cool-down, bu they're fun too!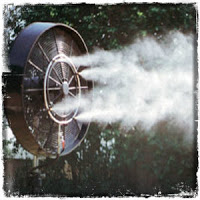 4. Paddle Fans
Have paddle fans made with your company logo! These not only help make a breeze, but they serve as a nice little party favor too.
5. Dunk Tanks
Nothing cools you off faster and is more fun than getting splashed into some refreshing water. Plus, employees love this fun game, especially when they get to dunk their boss!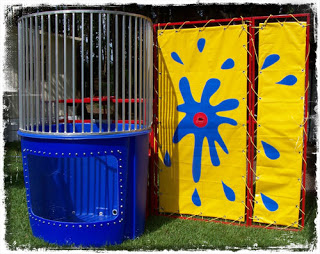 6. Other Things to Bring To Stay Cool
Sunglasses
Hats
Wash-Rags
Extra cool water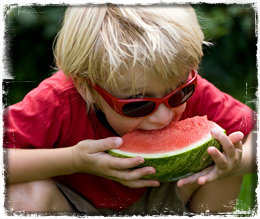 We hope that these tips help you beat the heat at your company picnic and have a super cool time!
And don't forget to sign up for our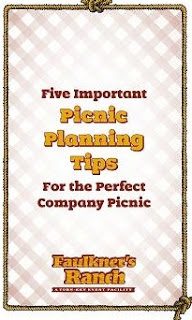 Stay tuned for more advice on how to throw the perfect company picnic!