Posted on June 24, 2013
This
pony party
was so creative that it looked like it was something you'd see on
Pinterest
! That's why today we're taking a lesson from this party mama for 5 fun ways that you can add that Pinterest-touch to your birthday party!
Enjoy!
1. Help Your Guests Dude Up
Have some hats and bandanas available to your guests when they arrive to help get them into the spirit of the wild west! These also serve as a great party favor to take home!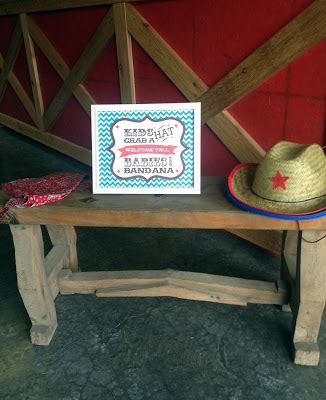 2. Give Ordinary Things a Fun Name
Why just have a drink station when you can have a Waterin' Hole?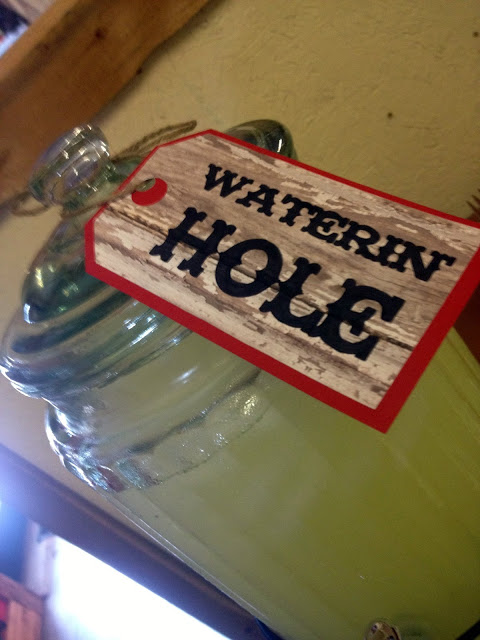 Rice Krispie treats can be haystacks and granola can be chicken feed! The ideas are endless!
3. Bring On the Banners
This party mama made good use of her Cricut. The birthday banner she made added such a sweet, personal touch!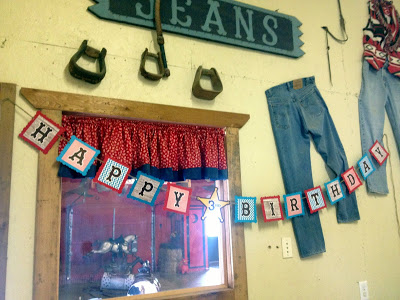 4. Add Small Touches!
Here's some more Cricut action! We loved the sheriff's badges and the horseshoes added to the cookies! It made something that could have looked plain look really, really cute!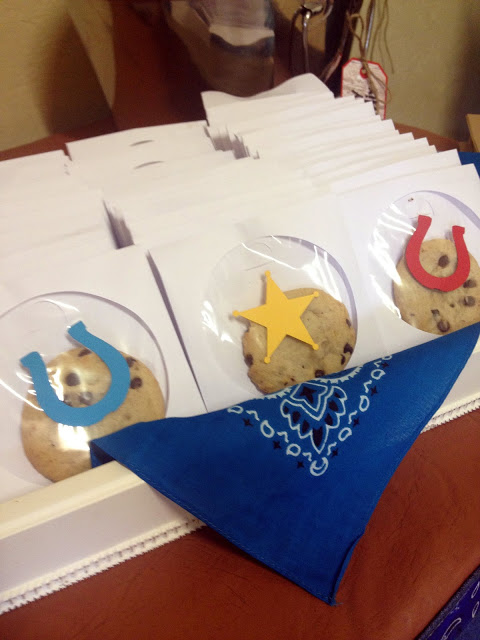 5. Spiffy Up Your Cake
This cake was a Walmart cake that they embellished. Isn't it awesome? A bandana, a mini-banner, and some cake decorations on toothpicks made it one-of-a-kind!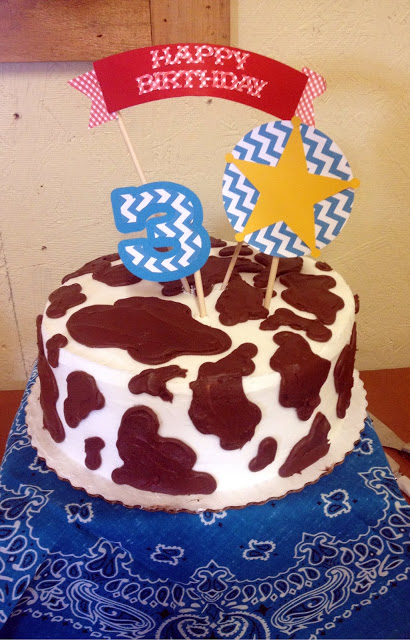 What was your favorite Pinteresty-touch from this party???

To learn more about Pony Parties at Faulkner's Ranch,
click here
!
Have a great day, ya'll!