Posted on June 18, 2013
B/E Aerospace
is the world's leading provider of interior products and solutions, and the world's leading distributor of aerospace fasteners and consumables for the commercial, business jet, and military markets.
They manufacture two things that you can find on any airplane. One you never want to see and one you always want to see. Oxygen masks and beverage stations!
This company wanted to show their employees a good time with a
company picnic
and that is exactly what they did!
Follow their lead with five ways that you can have a high flying company picnic!
1. Enjoy the Great Outdoors and Sunshine!
We just love the ranch on a sunny day! Guests can enjoy the beautiful scenery as they play on obstacle courses, eat delicious BBQ, and mix and mingle.
Don't worry though – if it rains we've got a backup plan!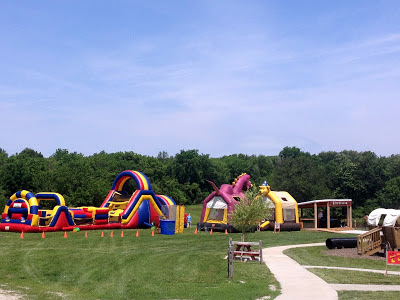 2. Turn Up the Jams!
Our Ranch J's can help you out with that! They'll keep the party going with only the best tunes! They also are great at leading games, activities, and drawings.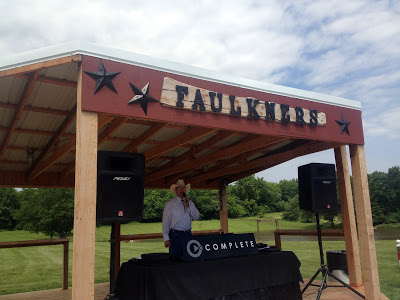 3. Play Some Games!
How does cooling off with the dunk tank sound? Even better – how does dunking your execs in the dunk tank sound? We heard a lot of "man, that felt good," as well as lots of laughs during this picnic as employees got a chance to dunk their boss!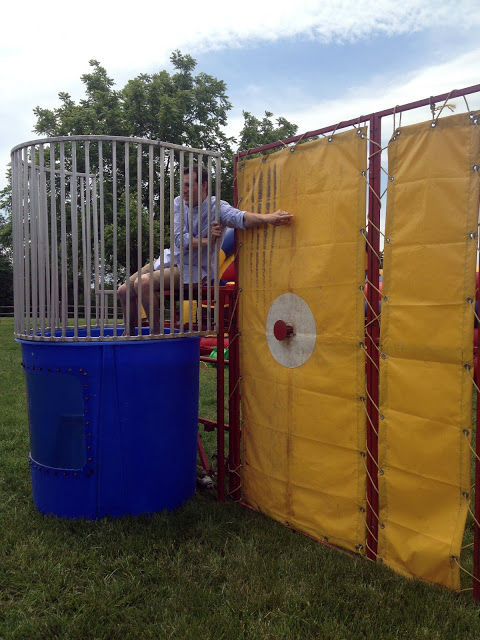 4. Play Some More Games!
What can we say? You can never have enough fun at a company picnic! We've got games galore for guests to enjoy!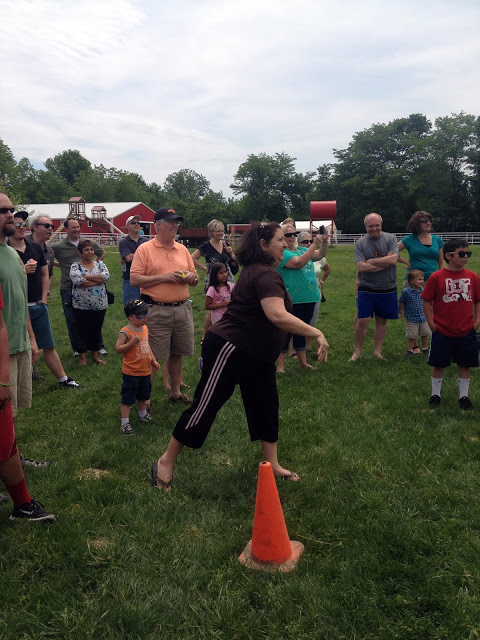 5. Enjoy lots of yummy food!
This year we are pardnerin' up with Kona Ice to bring some cool treats to our summer picnics! It looks like this little kitty cat was enjoying hers! In addition to our sweet treats, we make our own BBQ. There's nothing like some smoked ribs to really show your employees that you appreciate them!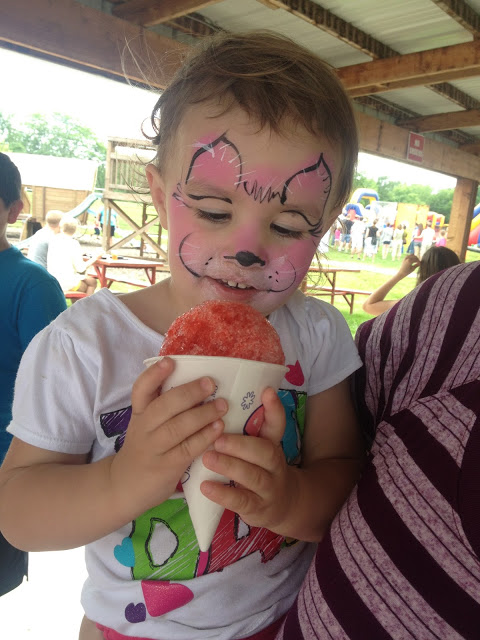 As Cowboy Bob always says, a good party is all about good food, good music, and fun company!
Looks like B/E Aerospace nailed it!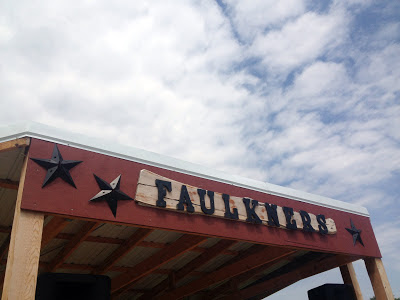 Treat your company to some fun in the sun with one of our three
company picnic packages
! They make planning your big event stress-free!
Have a great day, ya'll!