Posted on January 30, 2012
One of our favorite things about this blog is sharing all of the inside details and behind the scenes fun of Faulkner's Ranch. That is why we are starting a new little guest post segment called "The Word from the Herd."
That's right! Our ranch hands are going to give you the low-down on what's going on at Faulkner's Ranch! To kick things off, here is someone that you all probably know – Christine Loneman, one of the owners and managers of Faulkner's!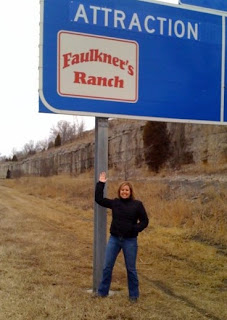 A January Weekend at Faulkner's Ranch
I can say, without a doubt, that I absolutely LOVE my job. One of the greatest perks of going to work has to be bumping into
high school
peeps at various events around the Ranch-a-Roos, seeing what they are up to, and connecting with them as a small business owner. It's crazy to think about how many people I run into all time.
For example, this past weekend was like a blast from the past. Just last Friday I was working a casino party at the Benjamin Ranch for a super cool IT Training company and in walks
Jessica Taylor Horton
. Her hubby works for the company. I thought Jessica was cool in HS and she is still
very
cool today. She is currently the owner of
Tin Roof Photography
. She photographed our Faulkner Family at the old farm on View High Drive and that picture still hangs in my folks' house today. When talking to her this weekend I found out that she is just starting a new adventure that I am loving called
RE: Restoration Emporium
She and another LSHS peep
Amy Shaw McMicheal
restore, repurpose, refinish, and renew vintage items and antiques. The have such talent when it comes to creating awesome furniture pieces! You have to be sure to check it out.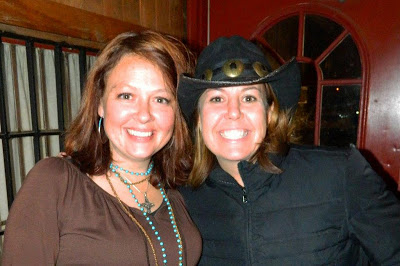 Me and Jessica
Saturday was a busy one as well with 4 pony parties and a 5oth Wedding Anniversary. The very first pony party of the day for Mac whose mommy is
Christine South
from high school. For this very reason I keep my '92 and '93 yearbooks in the Pony Place under the register. You'll never know when you might need them! Every time a fellow Tiger comes through we open them up and reminisce (Oh the hair!). Much to my surprise
Shelly Payne Brown
, another HS peep and her adorable sons were guests at the party! Shelly is Vice Principal at Blue Springs South. We had a pretty good laugh about that since back in the day LSHS and BSHS were HUGE rivals! (
Go Tigers!
)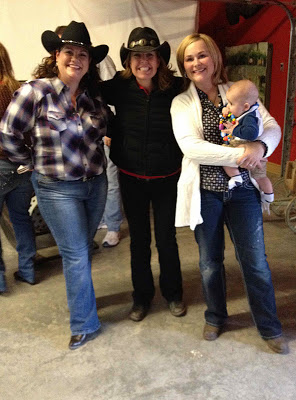 In the next barn over there were plenty of ole friends and acquaintances at the sweetest 50th Wedding Anniversary party for the Shepards. The Shepards belong to
Abundant Life Baptist Church
so I was fortunate to get see some old neighbors, Tom and Elizabeth Guenther and the Perry Family (I went to HS with their children Jeff and
Jill
Perry
.)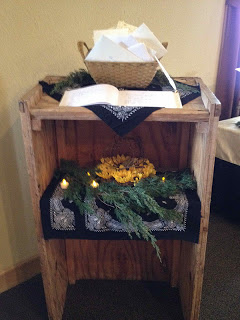 Working that event was
a lot
of fun! Sometimes I feel like a privileged fly on the wall getting to witness the most intimate moments of events like when Rich Langston with
Discover Church
read questions that were written by the Shepard's guests. It was a little bit like the newlywed game and we learned a lot about their relationship, travels, and future plans. It was such a fun idea for an anniversary party!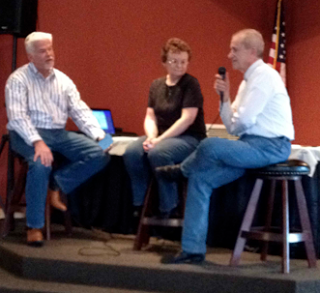 I learned that when the Shepards were married she shared that after the ceremony they went home and she cooked the only meal she knew how at age 18 – meatloaf. The next day they got up and went to school and work. A fairly simple start. Well between now and then they have lived a full life. They have traveled all 50 states and around the world. Much of the traveling was Mission trips. Talk about an amazing, inspiring marriage. Betty, one of our scarecrows, has always said there are 3 people in a marriage; husband , wife, the Lord. Picture a triangle. That is what a saw in the Shepard's and it made me feel honored to help them celebrate their special day.

The weekend wrapped up with a bittersweet day on Sunday as my folks headed South for the winter. They got to stop on the way in Fort Wayne IL to see Charlie (Duc 1) and his lovely wife for lunch.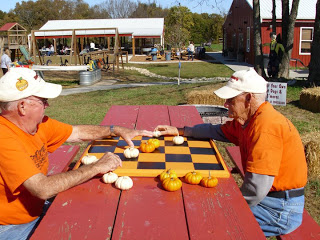 I feel so blessed to have such an amazing job where I get to reconnect with old friends and meet amazing new people every day!
What can I say? My job rocks!