Posted on November 25, 2011
We here at Faulkner's Ranch are thankful for so many things…
our family, our friends, and being blessed with a wonderful family business that makes us love going to work each day.
Since moving to our new location on Raytown Road, it has become a tradition for the entire family to get together at the ranch for a huge Thanksgiving dinner celebration. We usually have between 30 and 40 people to celebrate with which means lots of laughter and LOTS of food!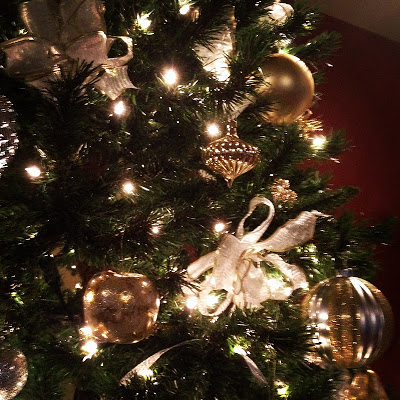 We start the evening by getting in a big circle and each saying what we are thankful for…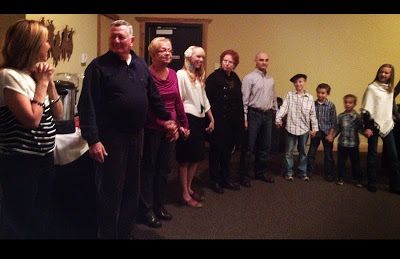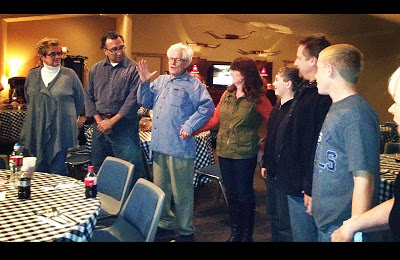 Then it's time for the food and we aren't joking around when we say there is lots of food! Everyone brings their favorite dish so everything is absolutely delicious.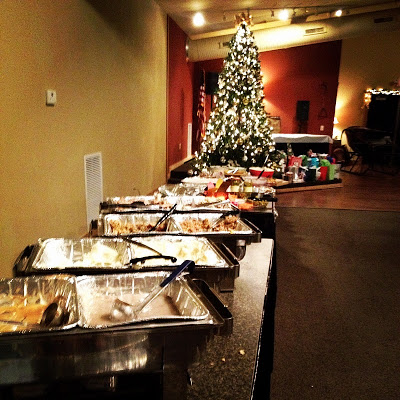 Once we are all stuffed we start the rather competitive game of Pirate Bingo.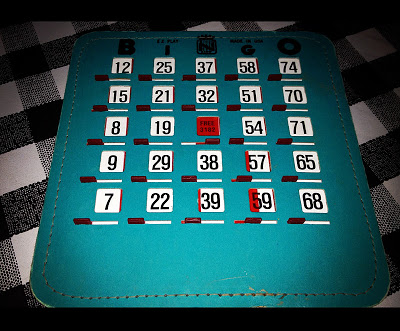 It works like a White Elephant Christmas Exchange. When you win Bingo, you pick a gift…however that gift can be stolen up to three times by other winners.
Some people get the best seat in the house for this…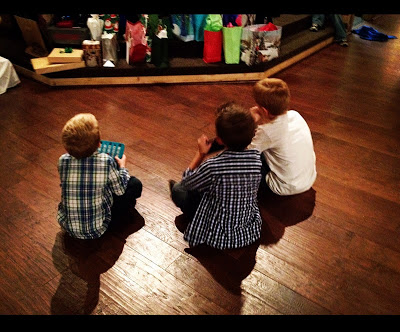 Especially since the game can get pretty intense…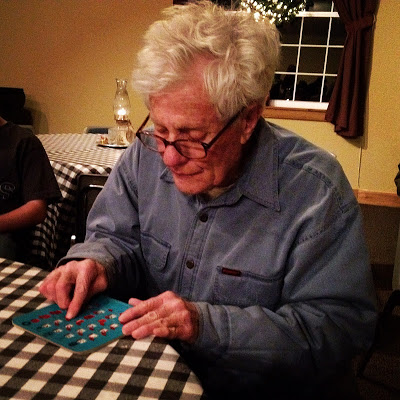 and some tables don't have much luck and start to get rowdy…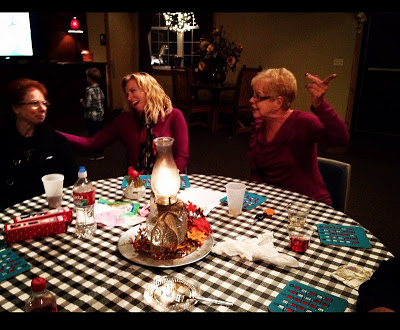 But luckily our beautiful Bingo callers keep everyone in line.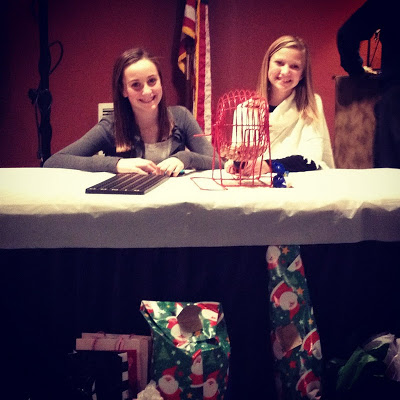 In the end, everyone scored some pretty awesome gifts, like Jamie with his boa covered plunger.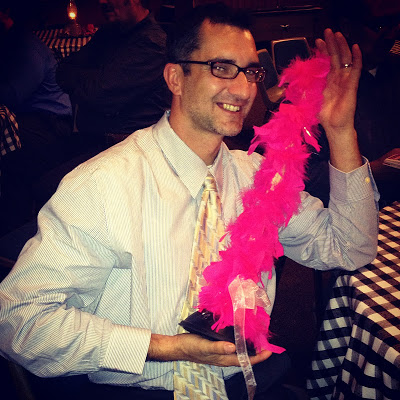 Overall, it was a fantastic evening!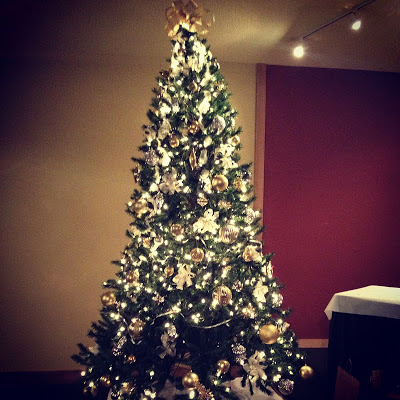 We hope that all of you had a wonderful Thanksgiving too!
Stay tuned this month for more delicious holiday recipes, DIY Christmas gifts, and awesome party planning tips.
Happy Thanksgiving!
~ Your Friends at Faulkner's
To read more about our family traditions,
click here
.
Posted on November 18, 2011
This past weekend was a busy one for the Faulkner's.
We had 1 fundraiser, 1 quincenera, and 6 pony parties!
We also had a very special wedding for Kaity Gerling and Philip Stair at our Benjamin Ranch location.
Here is what Michele had to say about the special day:
We are so glad that you had such a wonderful time!
Now, without further ado, here are some of our favorite photos of this beautiful wedding.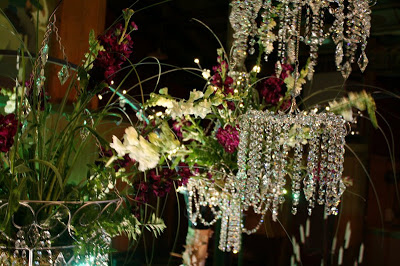 Michele made these chandeliers out of hanging flower baskets and crystals.
The gorgeous arbor for the ceremony.
The Wedding Party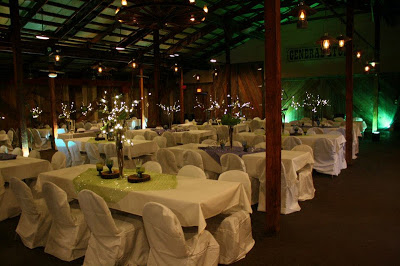 The Reception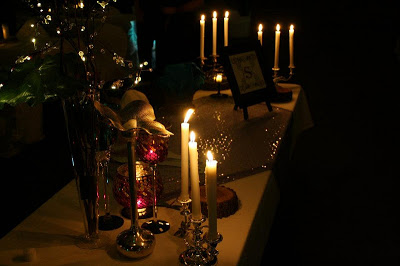 The Bride and Groom's Table
Congratulations once again to the happy couple!
Posted on October 7, 2011
Faulkner's Ranch and Pumpkin Farm is a family owned, family operated, and family loved business.
Each season you can find the entire Faulkner family either working or just hanging out on the farm.
For those of you who have been visiting us since the beginning, you might recall that Faulkner's Pumpkin Patch used to be located a few streets over. When we moved to our new location, we wanted to make sure that we added some very special touches as we were building the new barns.
For example, have you seen the pony murals at the entrance of the Pumpkin Farm?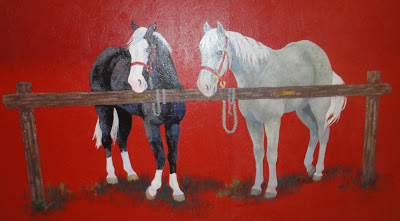 If you look closely, each pony has a nameplate next to it…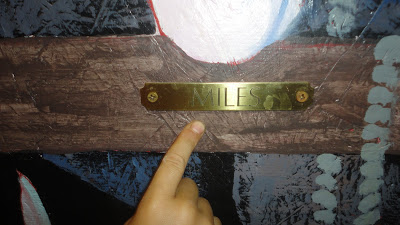 Each pony is named after a grandkid in the Faulkner family.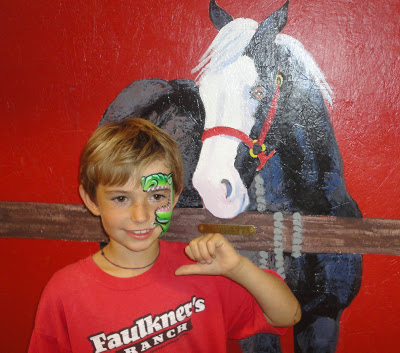 There are also two ducks on each side of the door entering the walkway to the petting farm…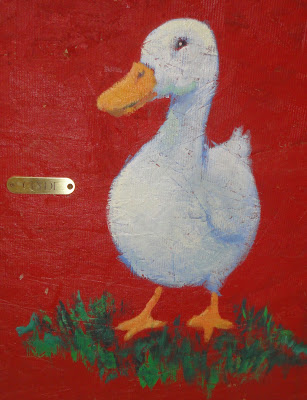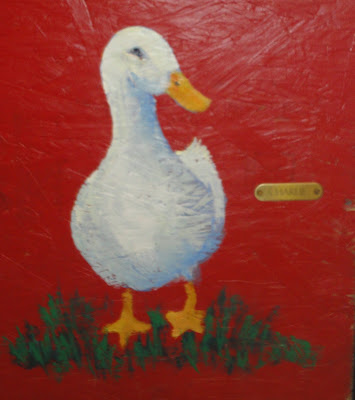 The ducks are fondly named after the Uncle Clyde and Charlie, who would travel to Kansas City each year to work on the pumpkin farm. This past December, Clyde passed away suddenly. It just isn't the same on the farm without him, which is why this pumpkin season is dedicated to his memory.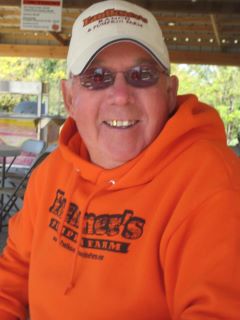 We miss you Clyde!
All of the murals were painted by Pat Barron, a local Kansas City artist and amazing friend of the Faulkner family. In addition to painting, she also teaches horseback riding lessons and has taught each of the grandkids how to ride.
So, the next time that you're out at a ranch stop and see if you can find some of these special details!
We look forward to seeing you out on the farm!
~Your Friends at Faulkner's
PS – Don't forget! This weekend is Wild Western Weekend! We've got lots of special events planned!