Star Spotlight: Mr. Stinky Feet!
Posted on October 12, 2014
We are SO SO SO excited to tell y'all about the next star on our
Star Spotlight
series.
He is Kansas City's best kid's rocker, Jim Cosgrove,
or as you know and love him,
Mr. Stinky Feet!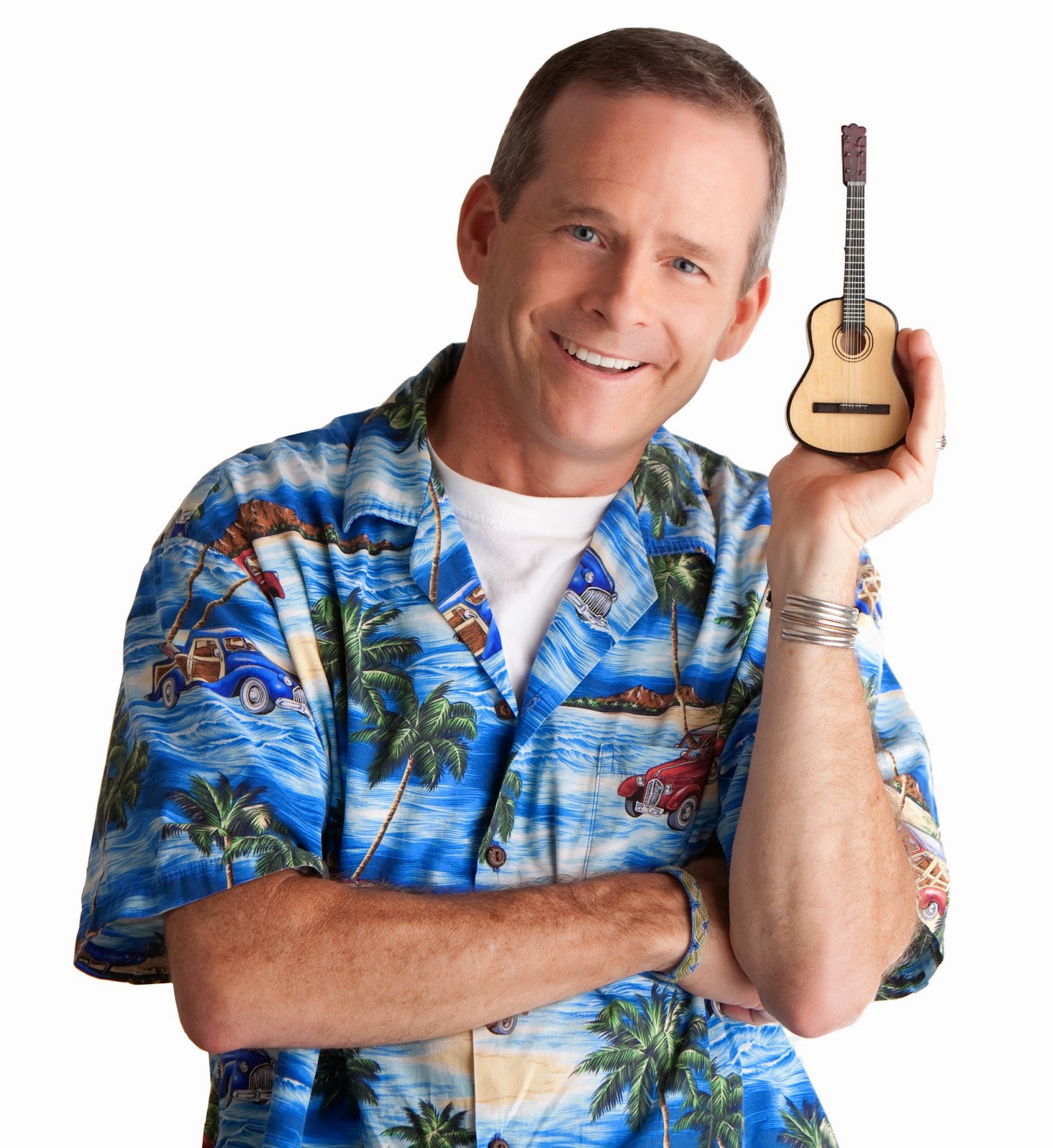 Jim is one of America's leading family entertainers. It's no wonder that both young and old adore his shows. His concerts are high-energy, full of audience interaction and laughter.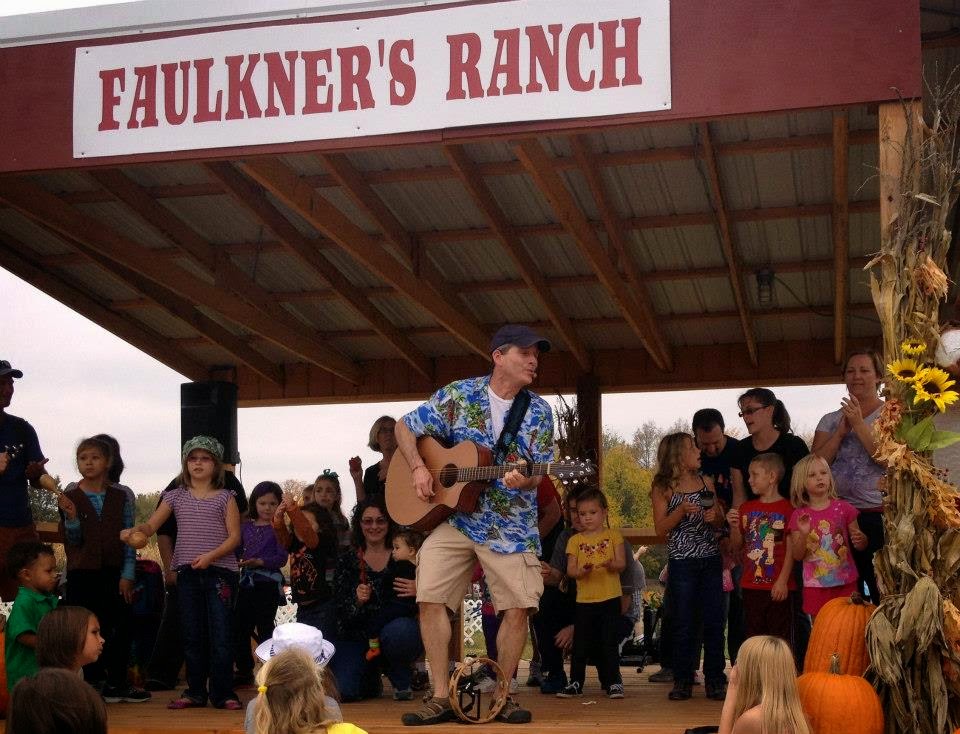 While Jim grew up in Kansas City, he has since seen the world. He has traveled North America and Europe sharing his message of hanging on to the wonder of youth and loving yourself and your neighbors. Along the way, he's released seven
CDs
and two
DVDs
! In addition to these award-wining and critically acclaimed accomplishments, he's also performed twice at the White House Easter Egg Roll and co-founded Jiggle Jam, the country's largest family music festival.
Speaking of family, Jim's family is an integral part to his success. His wife, Jeni, is his booking agent and tour manager. Their daughters, Lyda and Willa, (who we feel like we've watched grow up before our very eyes), are also a part of the traveling team and even perform onstage sometimes!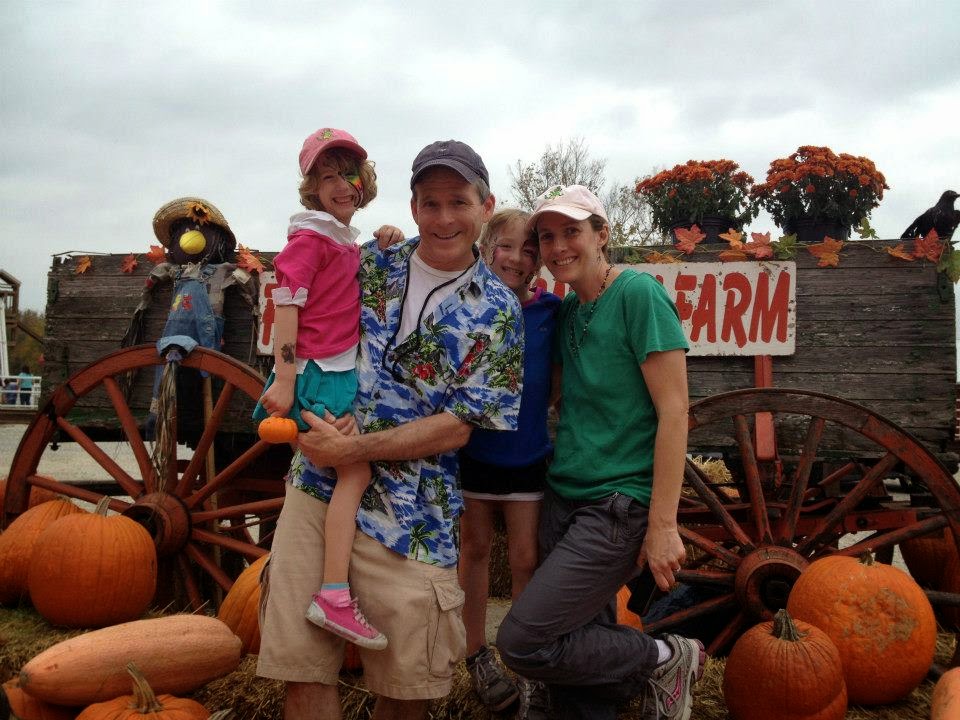 Jim and his family, Pumpkin Season 2012
Jim has been performing every year at Faulkner's Ranch since way back when we were located over on Chipman Road. So, you can imagine just how excited we get every October when he returns to give our guests an amazing, one-of-a-kind concert!
Even though he is busy, busy, busy with concerts, we were able to catch up with Jim "Mr. Stinky Feet" Cosgrove for a little Q&A.
Howdy Mr. Stinky Feet! Can you tell us what people can expect when they come to see your show at Faulkner's Ranch?
Kids are the stars of my show, not me! My show is a fully interactive jam that involves the whole family. As I always say, "A family that rocks together, rocks!"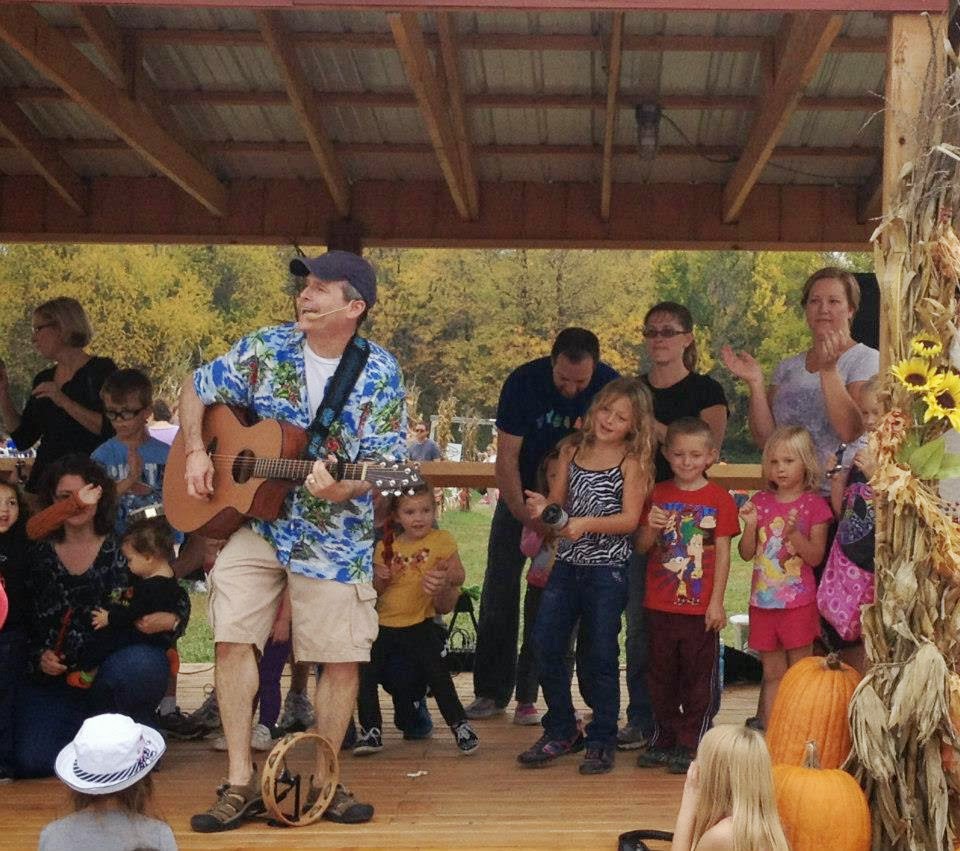 How did you get started writing songs for kids?
I've been writing since I was a kid – stories and poems mostly. I started writing songs when my nieces and nephews were young and they liked them, so I started to sing them for other kids. Now, I get to write for my own daughters.
What is your favorite song to perform?
That's a tough one. It's like asking me which child is my favorite. I guess it depends on the day and the audience, but any song that gets families engaged with each other.
If you could tell your audience one thing, what would it be?
Sing and dance every chance you get, even if it's in the cereal aisle at the grocery store!
Thanks, Mr. Stinky Feet! You're the best!
We are so excited that Jim will be performing at Faulkner's Ranch this Sunday at 1pm for our Sound of Music Weekend. The concert is included with admission, so come on by for a great show!
For more info on the amazing Jim "Mr. Stinky Feet" Cosgrove, click here.

Have a great day, y'all! Hope to see you out at the ranch soon!