Star Spotlight: Granny Oops!
Posted on October 4, 2014
This weekend is Grandparents Weekend at
Faulkner's Ranch
. So as part of our
Star Spotlight
series, we are super excited to introduce you to one of the sassiest and funniest ladies we know, Mary White, or as you know her, Granny Oops!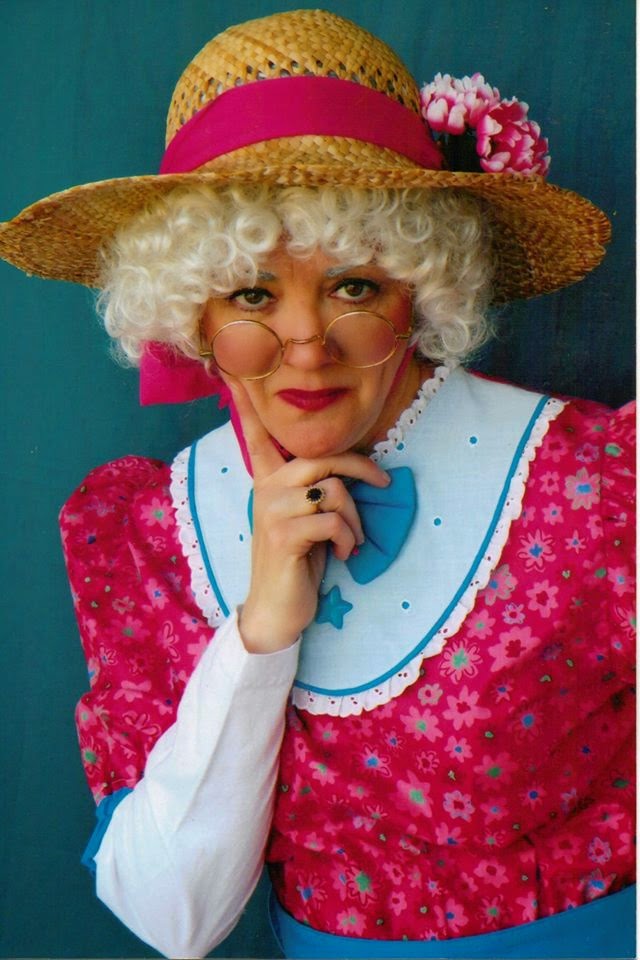 Granny Oops is not your ordinary Granny. She always has something to share on just about any subject! From storytelling and magic, she delights kids and adults as she presents her program on Grandparents and how special they are. With a mixture of magic and fun, her show is sure to put a smile on your face.
This will be Granny Oops 3rd year at Faulkner's Ranch and we are so excited to have her joining us once again! We were even able to catch up with her for a little Q&A.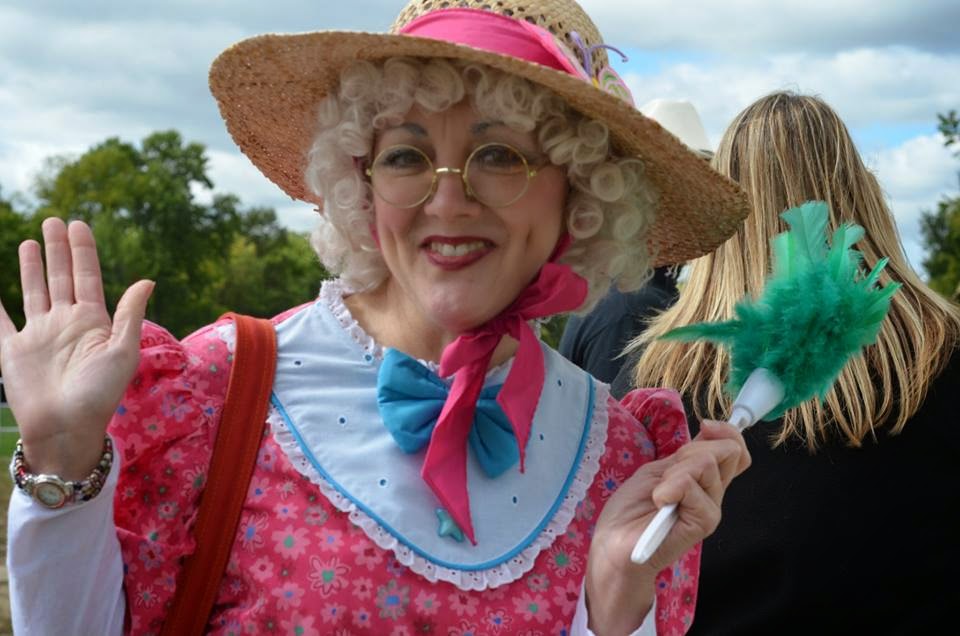 Hi Granny Oops! We are so excited to have you back at the ranch this year. For those who have never seen your show, can you tell us what they can expect?
People can expect to see a program that shares about how great Grandparents are. I will be entertaining with a little magic and storytelling and all the time sharing about what special things grandparents do and give us.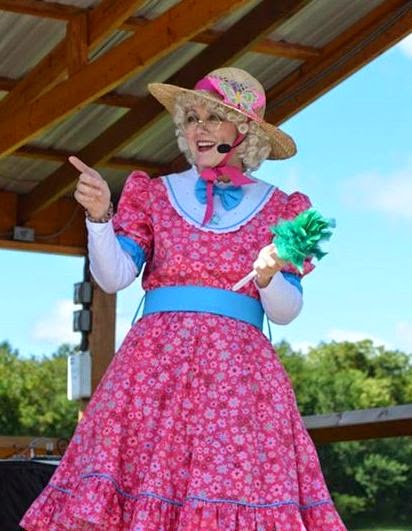 What is your favorite thing about performing at Faulkner's Ranch?
My favorite thing about performing at Faulkner Ranch is how nice all the people are there. I love the time I get to spend at Faulkner's Ranch and there is no better time than Fall!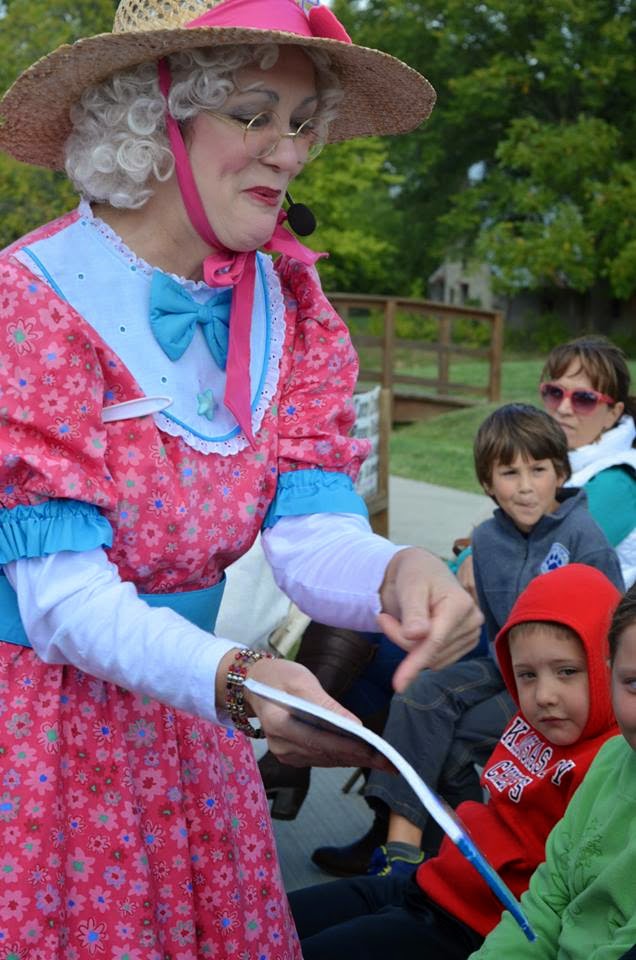 We just have to ask, what is your favorite fall treat?
I love all fall treats, from pumpkin pie and apple cider, to a big bowl of chili.
If you could tell your little audience members one thing, what would it be?
If I could tell my audience members one thing it would be "Life is a gift so enjoy each day" and "don't get hung up on the little stuff".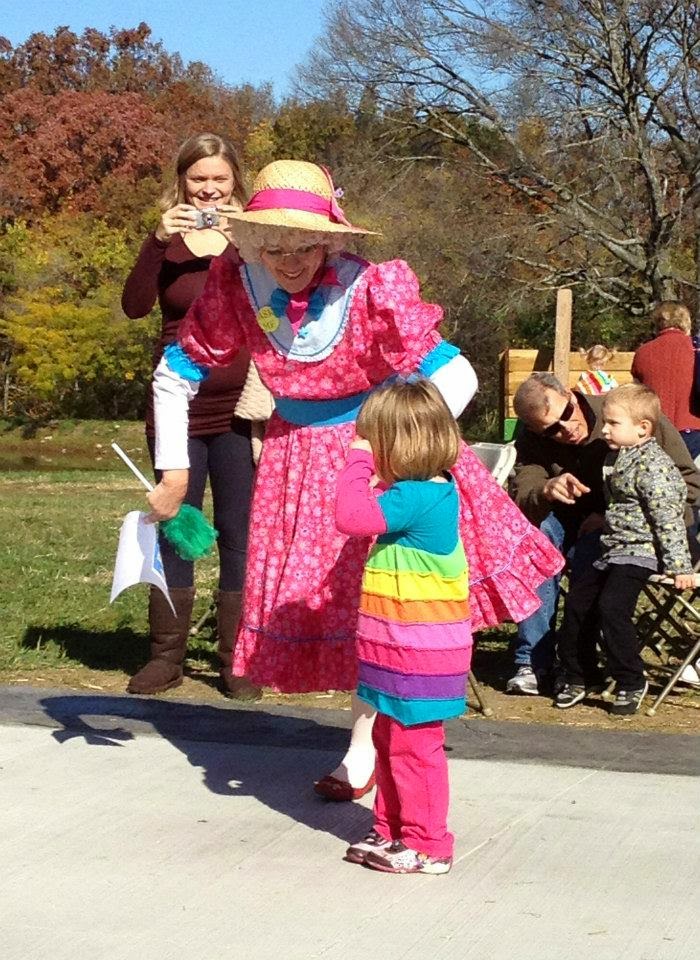 Such great advice!
For more wonderful lessons, stop on by and see Granny Oops this weekend!
You can find her roaming the ranch on Saturday and Sunday with a special show at 1:30pm both days.
Also, to show our appreciation for grandparents, all grandparents will receive 1/2 off admission with the purchase of a grandchild's admission.
For more info on Granny Oops (aka Mary White), visit her Facebook page or click here.
We hope to see you out on the ranch this weekend!