Reader Showcase!
Posted on October 27, 2011
We love seeing the awesome ideas that our readers come up with. Seriously – you guys are too creative for your own good!
So of course, when you sent us some photos we just had to share!
Enjoy!!!
Lisa Gosselin: Upcycling An Old Planter
Lisa found this hanging flower pot at an estate sale and decided that it might be cute as fall decor! Check out what she did with it!
She took it from this…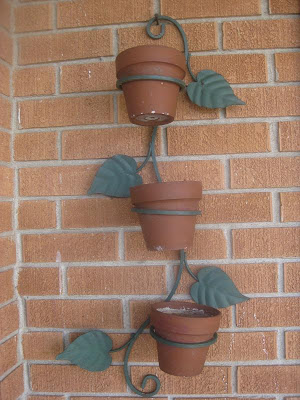 To this!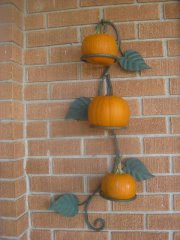 Isn't that adorable? Replacing the flower pots with some super cute pie pumpkins is just too cute!
We can't say that we are surprised by all of her creativity. After all, she is the one who designs and makes the Pumpkercase Pumpkins that you can purchase at
Faulkner's
.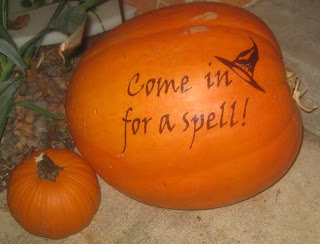 Sarah Brines: A Pony Pumpkin
Sarah is one of our "friendterns" who helps us out over the summer and we just adore her! She visited us this past weekend to pick her pumpkins and sent us this awesome photo of her carving!
Here it is in her display using all Faulkner's pumpkins:
Our ponies would be proud!
Paul Weikel: An Artsy Pumpkin Display
Paul made two trips out to Faulkner's to get all of his pumpkins and we can't believe all of the creative ideas he came up with!
Just look at his beautiful front yard display…
And check out this scary guy! Poor mini pumpkin…
Do you see the Frankenstein face???
Isn't this bat just the cutest?
Boo! Look at this clever combo!
He even snuck a Baby Pumpkinseed in there!
Thank you all for sharing your awesome ideas with us! It makes us happy to know that our pumpkins have found good homes!
Do you have some creative fall decor going on at your house?
Send us your pictures
! We would love to share them!
~ Your Friends at Faulkner's
PS – If you are getting ready to carve your pumpkins be sure that you check out
these helpful hints
on making them last!