Picnic Pay-Offs
Posted on March 28, 2017
Ahh, the summer company picnic!
The perfect opportunity for your organization to come together mid-way through the calendar year to celebrate and have fun with your employees and colleagues.
A company picnic is more than just a day of fun though – it also comes with great rewards! That's right, the benefits of hosting a company picnic last far beyond the day of your event.
Read on to find out what we mean when we say
Your Picnic Will Pay Off!
To see the rewards of hosting a company picnic,  just look at the word…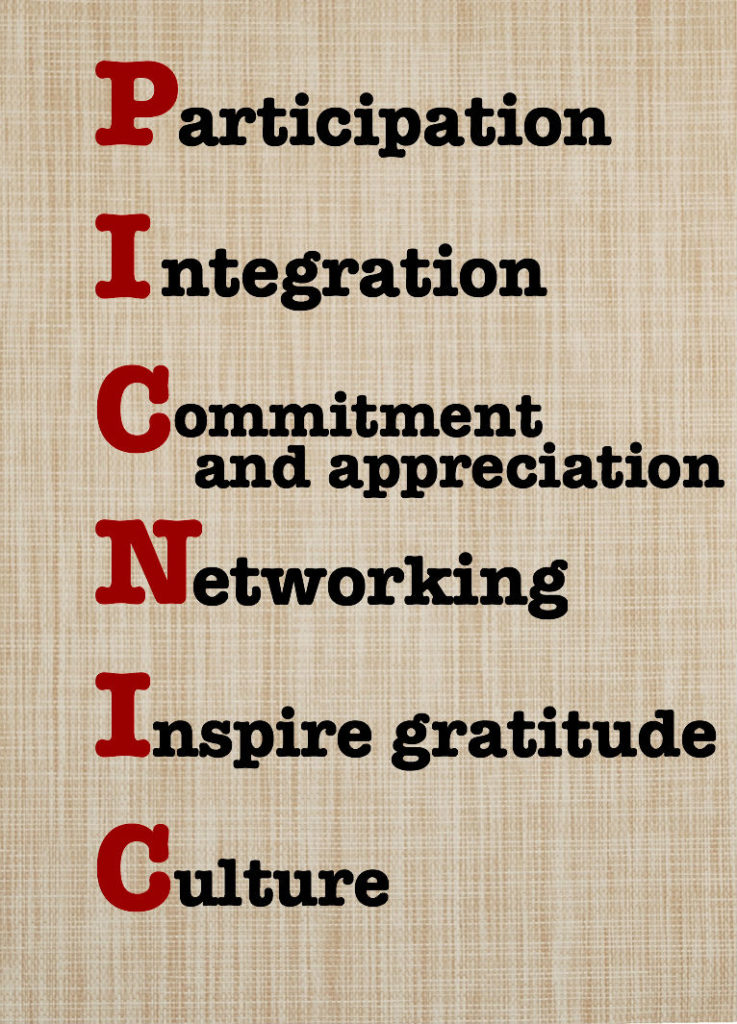 Participation
Work hard, play hard, right?! Picnics allow your employees to participate and engage in fun activities that are good for the soul.  They are also a great way for your employee's families to become involved and family support is one of the keys to having successful employees.  In addition to all of this, an annual company picnic gives leaders a chance to show their fun side.  There's nothing like getting a chance to soak your CEO in the dunk tank!

Integration
Integration is an essential reason for hosting a company picnic in today's business world.  Picnics and corporate parties help integrate your company, regardless of your employees' positions, ranks and departments.  The simple conversations and face-to-face connections (sometimes the first meetings ever!) that come from these events create a lasting effect on work relationships.
Commitment and appreciation
Company picnics are the perfect time to recognize your employees by providing them with a fun time.  We have seen firsthand how thankful a workforce can be toward picnic staff and service people, and that gratitude stems from the appreciation they have for the bosses and people in charge of signing off on the picnic.  This in turn translates to your employees being more committed and appreciative of where they work.

Networking
The better your employees know each other, the easier it may be for them to ask each other the right questions, give understandable feedback, and ultimately streamline certain processes.  The more teamwork your company can display, the more efficient you will be as a company, and that in turn saves you money!
Inspire gratitude
The appreciation we witness from employees who attend these events is heartwarming and affirms the purpose of an annual company event.  As a result, it encourages loyalty and continued hard work. Company picnics not only boost employees' morale, but they also rejuvenate employees' spirit. Plus, they are the perfect place to share great news! Is someone retiring or did you reach a certain milestone within the company?  This is the time to celebrate! Company picnics are also the perfect place to make major announcements in ways that the company is growing.  Because of these things, employees will leave feeling revived and looking forward to working for a growing company.
Culture
Company picnics are key to establishing the culture of your company. The culture of your company is the character and personality of your organization. It's what makes your organization unique and is the sum of its values, traditions, beliefs, interactions, behaviors, and attitudes.  Hosting an annual company picnic is essential to maintaining and celebrating your company's culture. The company picnic shows your employees that they are appreciated, celebrated, and will be rewarded for their hard work.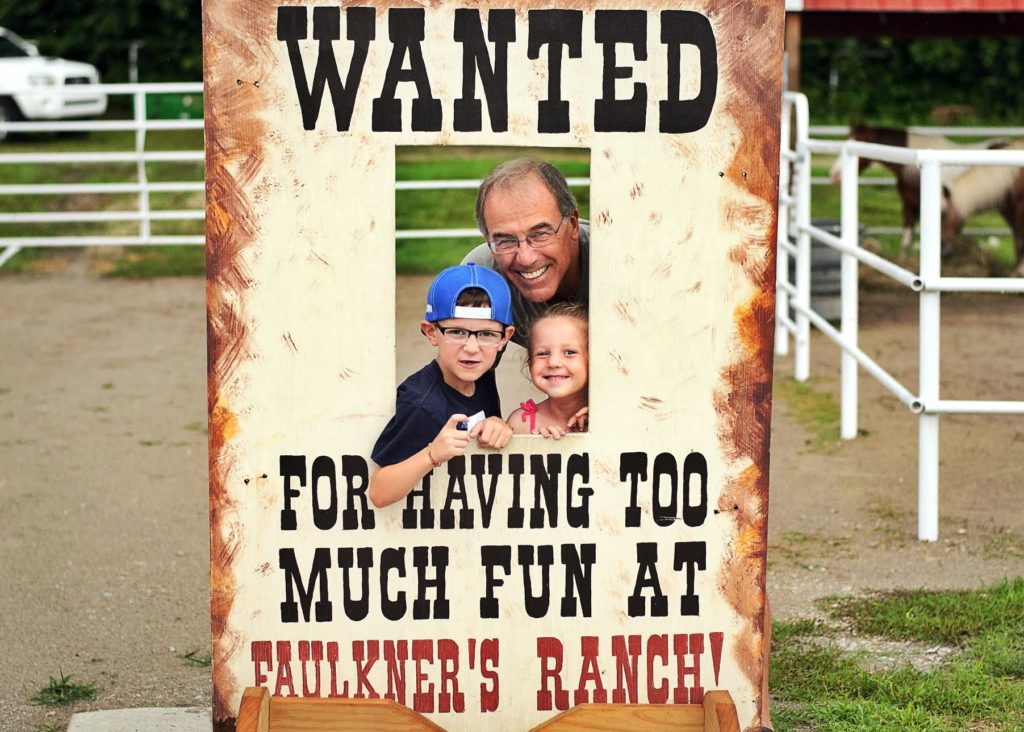 Bonus: As a boss, you'll feel rewarded too!
There's a more personal payoff to company picnics that isn't mentioned as often.  Company picnics provide a chance to look around and see hundreds of smiling faces all at the same time and take pride that it wouldn't have happened without your company.  You can take pride in knowing that this day happened because of the group that you put together.
So think twice before you cut the company picnic.
The rewards you get from from hosting this event far outweigh the time and energy it takes to plan it – especially when you have your picnic at Faulkner's Ranch!   Just choose from one of our four picnic packages, select your menu, and we do all the work! Setup, clean-up, orchestrating the fun – you just have to sit back and enjoy watching your employees and colleagues have a wonderful time making memories and building relationships with each other that they will take to work week after week.