Lockton Was Here!
Posted on September 20, 2013
It is crazy to think that our
summer picnic season
is coming to an end. We have been so blessed this summer with the most awesome groups that have chosen Faulkner's Ranch for their celebration. One of these amazing groups was
Lockton Affinity
. On September 14th they held their company picnic at the ranch and boy were the a fun group!
One of our favorite activities that this group did was the potato sack race. It was intense!
Ready, Set, Go!
Just look at them go! Those kids may be little but they were some fierce competitors.
Speaking of being competitive, they had a nice little fishing competition too!
They had two divisions to compete in: the kid division and the adult division. The winners each received a $25 gift card.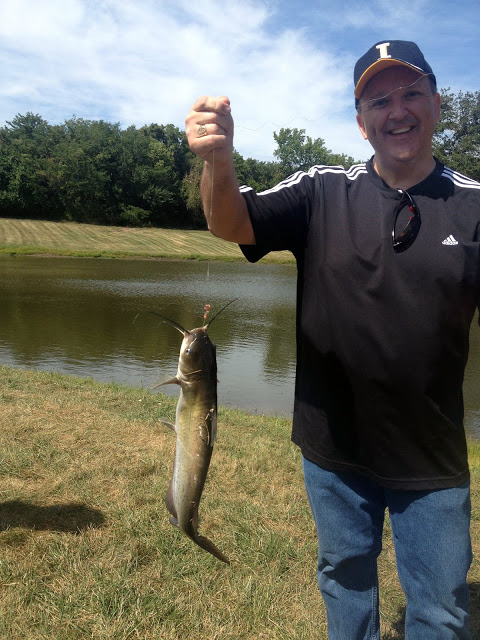 Nice catch, Lockton!
When they weren't competing for some awesome prizes, they were chowing down on some delicious food. This little cowgirl even got to ring the dinner bell!
This was such a fun event. Thanks again for joining us at the ranch, Lockton! Ya'll were some pretty cool folks!

Have a great day, ya'll!