Inked
Posted on August 8, 2013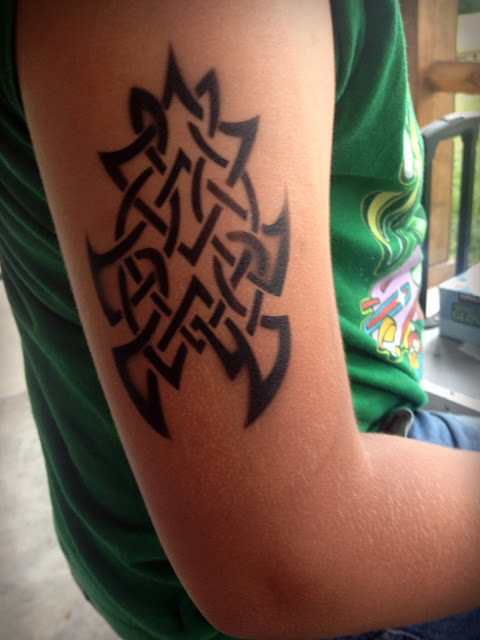 That's right, we've been tattin' it up and gettin' inked!

Don't worry if you're afraid of needles though! You won't find any at our tattoo stations.
That's because these are all done with an airbrush by our skilled tattoo artists.
These airbrush tattoos are the not only painless, but they're also non-permanent. The perfect kind if you ask us!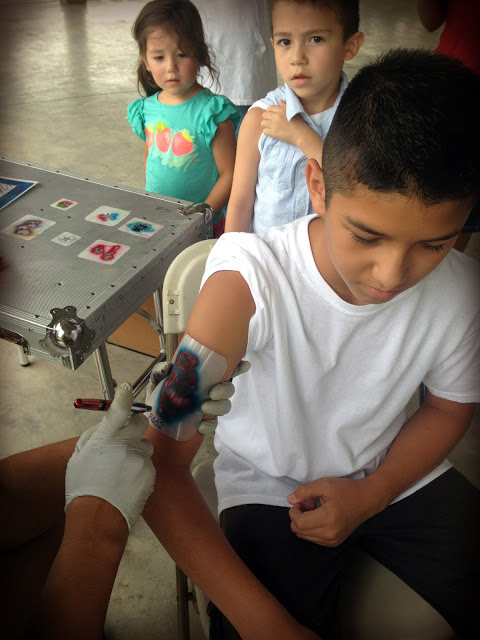 This amenity has been very popular with all ages. Talk about a great activity to provide at your company picnic or birthday party!
Now we wanna know:
If you could get any tattoo, what would you get?

Interested in learning more about our Company Picnics? Well then
CLICK HERE
, pardner!
Have a great day, ya'll!