Happy Blogiversary to Us!
Posted on October 1, 2012
Today is a day to celebrate!
but it is another special day as well!
We're celebrating because…
*drumroll please*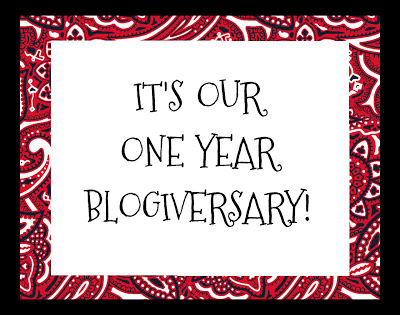 That's right! Exactly
one year ago today
we began sharing our stories, tips, and tricks with you.
Now, over 180 posts later and over 27,000 page views, here we are!
Of course, this blog wouldn't be a success without someone very special…
YOU!
Our wonderful, faithful readers!
So
THANK YOU, THANK YOU, THANK YOU
for always stopping by!
Now stay tuned, cause we are about to have pumpkin palooza – blogstyle!
Have a great day ya'll!