Posted on February 13, 2018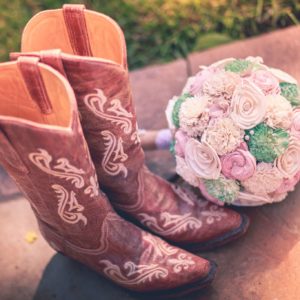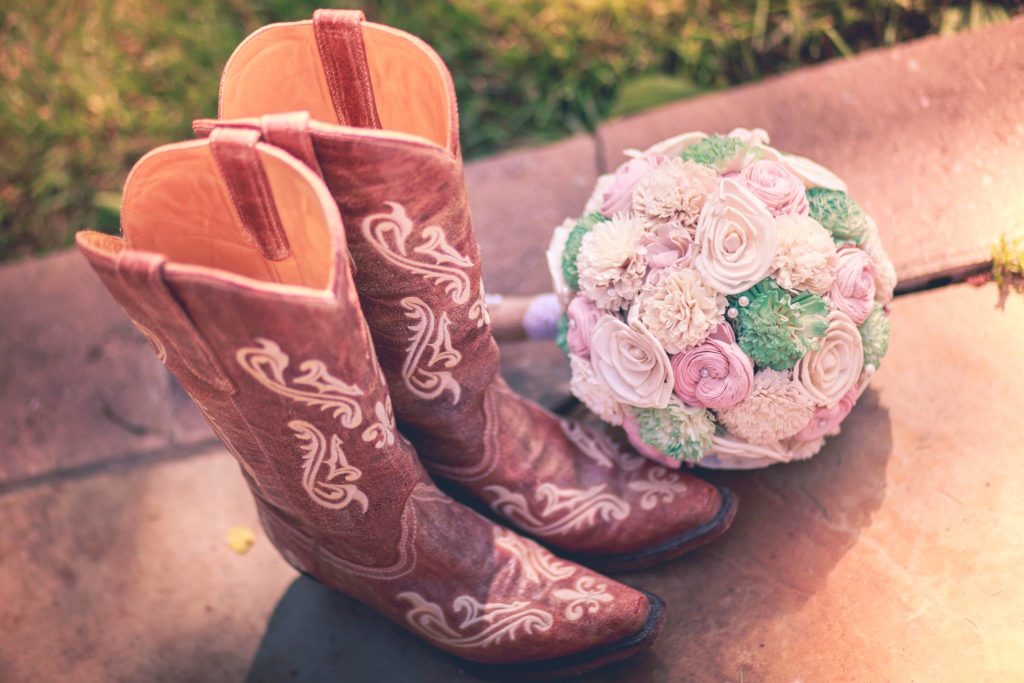 Want to save money on your wedding? Choose in-season flowers!
Did you know that your favorite flower might cost you MORE money at a certain time of the year? That's because flowers are seasonal.  This means that certain flowers tend to bloom during certain seasons.  Since that makes them more readily available during those times of year, it also means that they are cheaper during those times.  If you choose a flower that is out-of-season, it means that it will most likely have to be flown in from out of the country, which is possible, but also raises the price significantly.
Now, this isn't the case for every type of flower – there are, of course, some varieties that bloom all year round.   However, it is important to consider the season of your wedding when choosing your wedding flowers because if you pick an out-of-season bloom, you could end up overpaying or going over budget.
Need help choosing in-season flowers?
Your florist is your best resource! Most florists know which flowers are in season and can guide you in your choices.  Even if you show an inspiration photo using different flowers, they can almost always find similar ones that are in season.  If there is a certain type of flower that you just HAVE to have but it is out of season, consider using it as an accent flower in your bouquet to lower costs.
Want to know what flowers are in season during the different months of the year?  Check out this handy list for some quick ideas…
Spring Wedding Flowers
Apple or cherry blossom, Cymbidium Orchid, Daffodil, Dogwood, Forsythia branches, Gerber Daisy, Hyacinth, Hydrangea, Iris, Larkspur, Lilac, Lily, Lily of the Valley, Lisianthus, Mini Calla Lily, Pansy, Peony, Ranunculus, Rose, Sweet Pea, Tulip
Summer Wedding Flowers
Anemone, Aster, Button Chrysanthemum, Calla Lily, Craspedia, Cymbidium Orchid, Dahlia,  Daisy, Delphinium, Freesia, Geranium, Hydrangea, Iris, Jacobs ladder, Larkspur, Phalaenopsis Orchid, Poppy, Queen Anne's Lace, Rose, Shasta Daisy, Snapdragon, Spider Chrysanthemum, Stock, Sunflower, Viburnum, Zinnia
Fall Wedding Flowers
Alstroemeria, Asiatic Lily, Aster, Calla Lily, Chrysanthemum, Dahlia, Gerbera Daisy, Gladiola, Marigold, Rose, Sunflower, Zinnia
Winter Wedding Flowers
Amaryllis, Anemone, Camellia, Casablanca Lily, Forget-me-not, French Tulip, Gardenia, Holly, Jasmine, Orchid, Mini Gerbera, Narcissus Paper Whites, Poinsettia, Ranunculus, Rose
For a more complete list of what flowers are available by season, click here.
Another Pro Budget Tip for Flowers:
Repurpose your bridal and bridesmaids bouquets by placing them in empty vases for the reception. This is a great way to cut the cost on centerpieces and extra decor!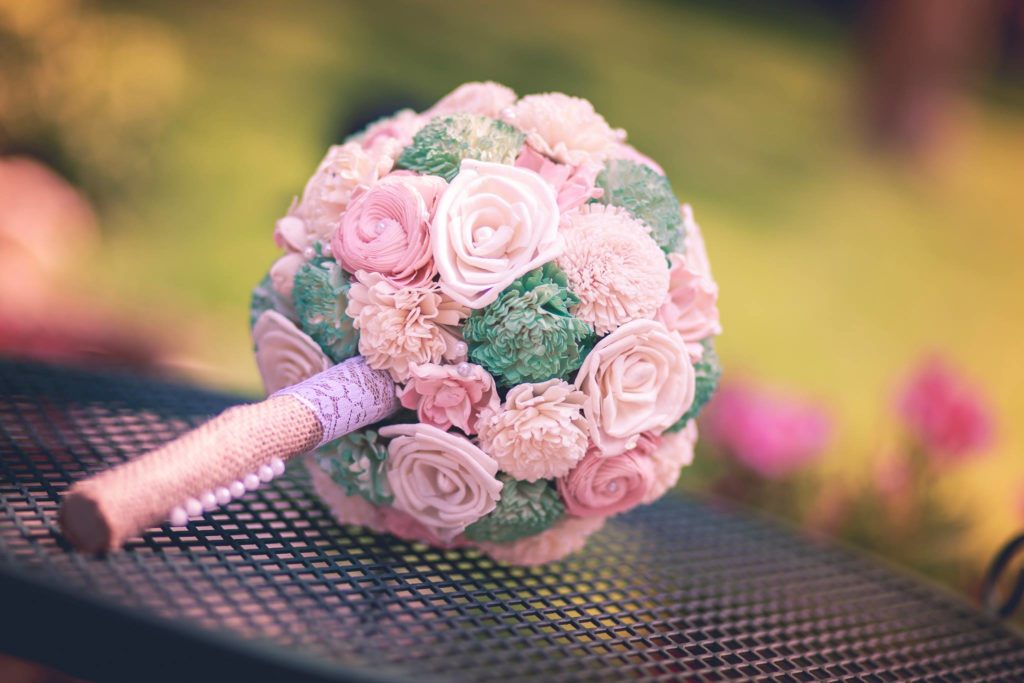 Choosing in season flowers is just one of our favorite wedding budget tips.  Stay tuned for more clever ways on how you can save money and have the wedding of your dreams!
For more information on how you can have a beautiful Kansas City wedding, visit our website today!
SaveSaveSaveSave