Posted on February 18, 2013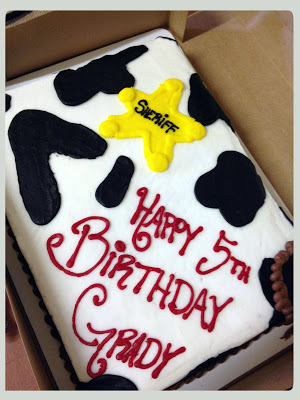 One of the super cool birthday cakes we've seen here at the ranch!
We've mentioned it before, but we'll say it again…
Not only do we get to meet some of the coolest little cowboys and cowgirls, but we are also just blown away by the creativity of their parents.
Just check out some of the awesome ideas and pictures from a few weeks ago!

This little cowgirl attended
Pony Camp
last summer. She takes horseback riding lessons and told us that she is now a "professional rider." You go cowgirl! That's why she wanted to celebrate her birthday at Faulkner's Ranch. She wanted to show her friends where she got her start! Isn't that cool?!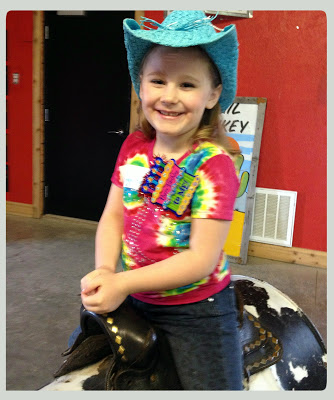 Here's another sweet cowgirl! We just LOVE her style. Pink hat, pink bandanna, pink horseshoes on her shirt! She is rockin' the western chic look for sure!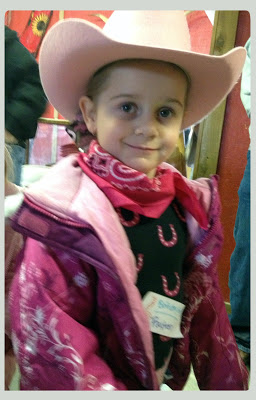 And check out the amazing cake that her mama made. Isn't it unbelievable?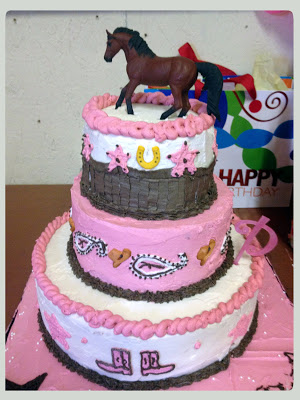 Not to mention these super cute party favor bags…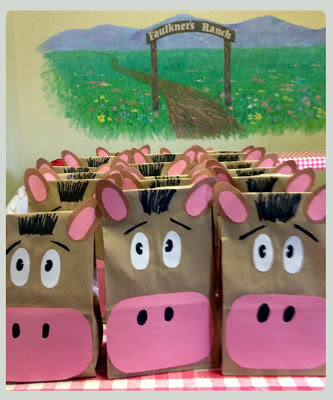 Are you interested in having an
Indoor Pony Party
at Faulkner's Ranch? Just check out our website for more info and then give us a call at (816) 761-1234. We'd love to help you celebrate the special day!
Have a great day ya'll!