Posted on June 19, 2013
It's a beautiful day for a white wedding!
Well, the Masters-White wedding that is!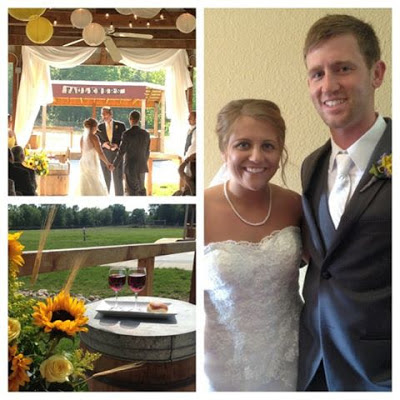 We have been so excited to share with you this wedding. Besides the fact that we absolutely loved the rustic-chic vibe and the colors they chose, they also had a bunch of details that made it really special. Their attention to the "little things" really made this an event to remember. Russ Lawrence made their vision come to life with his beautiful florals and decor. We tell ya – that man is a genius!
But, before we dive into the gorgeous pictures, here is what Mindi Masters, the mother of the bride, had to say about their evening at Faulkner's Ranch:
"We had a wonderful wedding experience. My daughter had to plan this long distance wedding. (We are from California) . We needed a facility that was affordable, flexible and all-inclusive as needed. The staff was extremely helpful and accommodating. The Ranch theme fit perfect for her dream to have a relaxed and fun wedding. All our guests complimented us on how much fun they had, especially playing the outside games during the reception. The catering and decorations was wonderful too. For any bride who wants a stress free wedding on a reasonable budget, I highly recommend Faulkner's Ranch. I have 2 more daughters who are yet to be married, I would definitely seek their services again."
Thanks Mindi! It was our pleasure!
Now, on to the photos!
We loved the use of bunting! It really enhanced the building.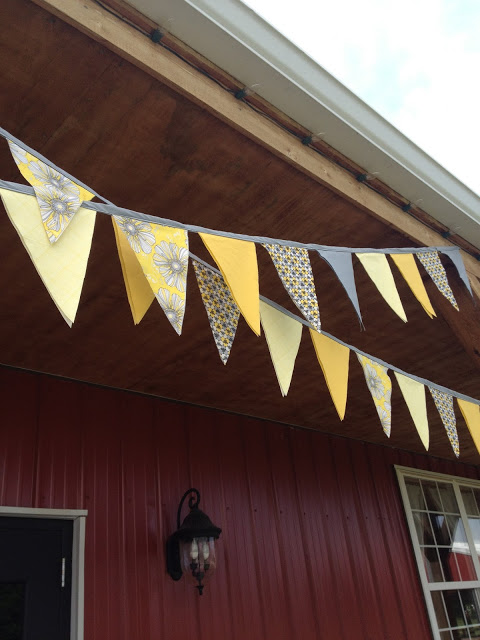 Isn't it beautiful? So simple, yet it makes such an impact!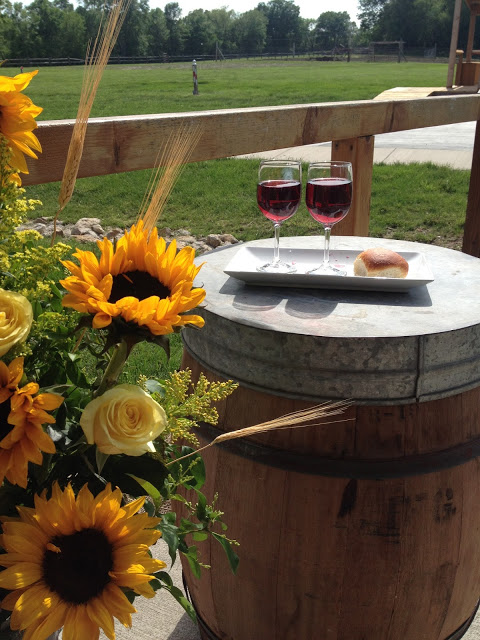 The set-up for their first communion was perfect!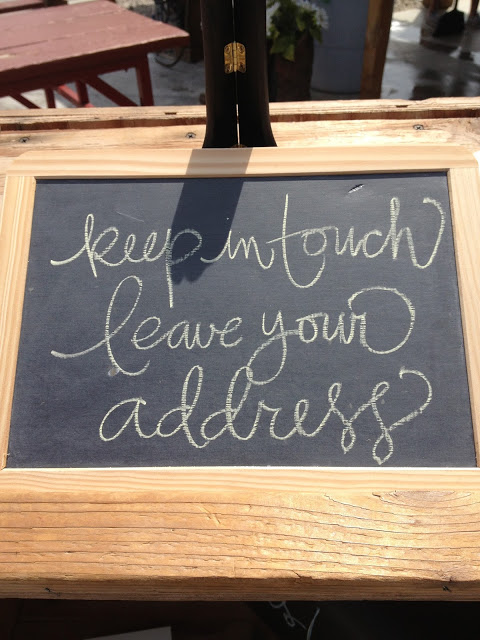 Gotta love chalkboards! They are the perfect touch to any rustic-chic event. This was a smart idea too! By asking everyone to leave their address, they will have the current ones on hand for thank you notes.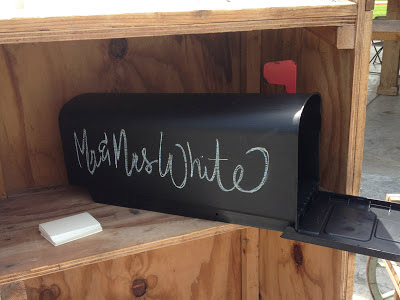 Guests left their address in Mr. and Mrs. White's mailbox. Can they get any cuter?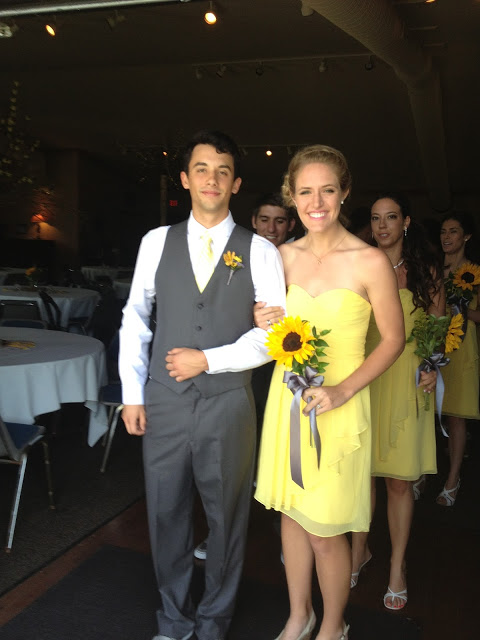 The wedding party looked amazing! We loved the dresses and casual suits (sans coat). A simple sunflower helped tie it all together.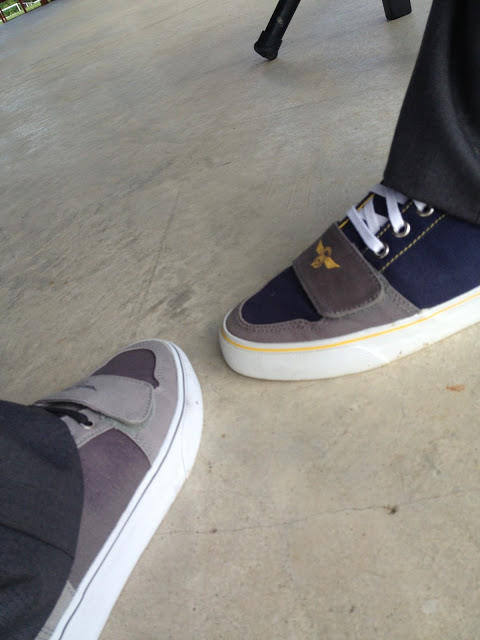 We were especially digging the groomsmen's shoes! Casual, yet classy! Comfortable too!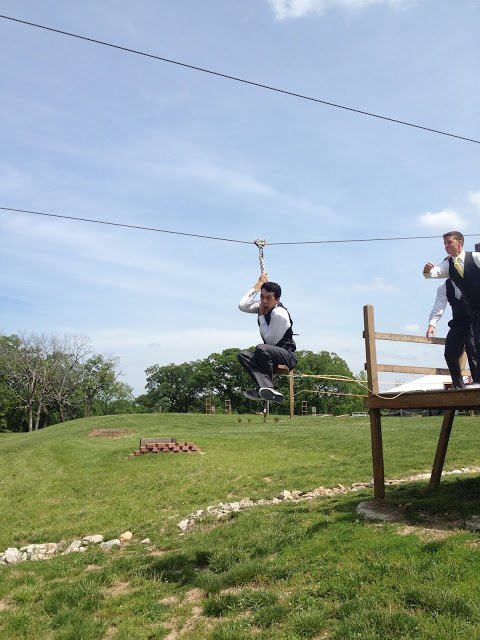 Comfortable enough in fact that they could enjoy the zip line before the ceremony. Crazy guys!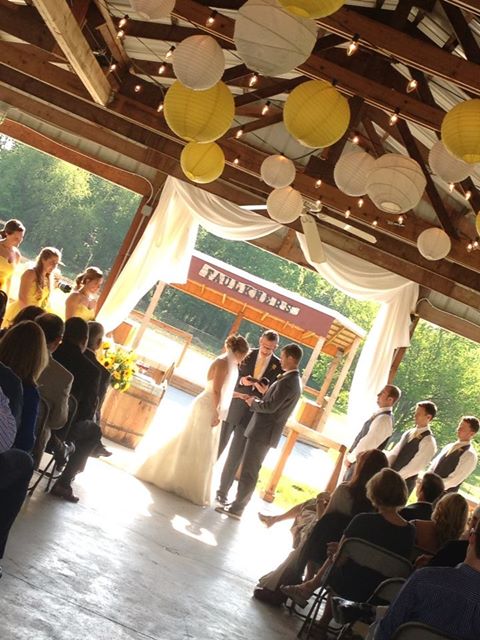 Speaking of the ceremony – it was BEAUTIFUL! We love how the draping created a clean, elegant altar. The lanterns on the pavilion ceiling (such a cool idea) were such a neat touch. They looked beautiful all lit up at night too!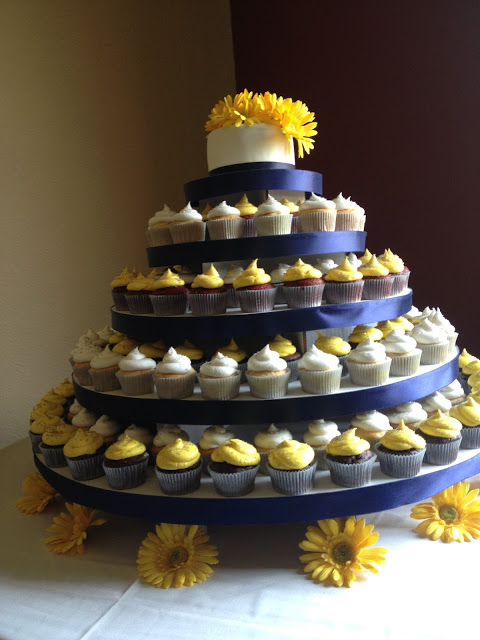 Okay, can we talk about this cupCAKE though! It's like yellow and white tiered heaven! Beautiful AND delicious!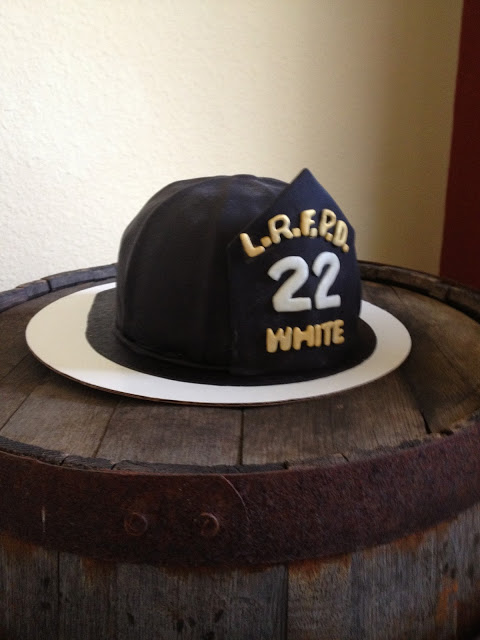 The grooms cake was awesome too! It added a really sweet personal touch.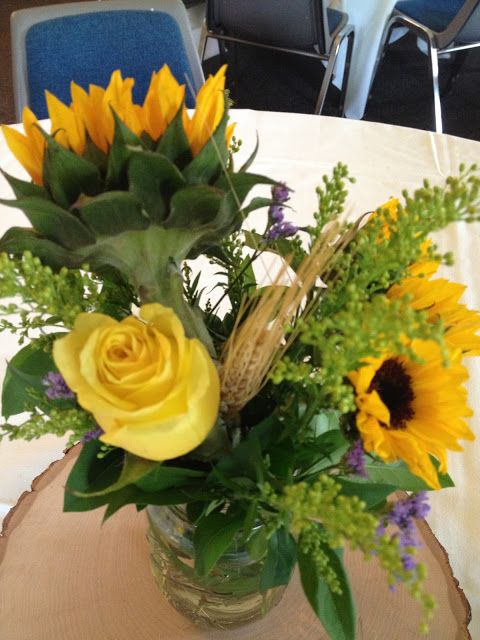 For any future Faulkner's Ranch brides, yellow is a really good color to choose as one of your accent colors. It just fits beautifully into the ranch setting. That's why we loved the pops of yellow in the florals. They were so bright and fun!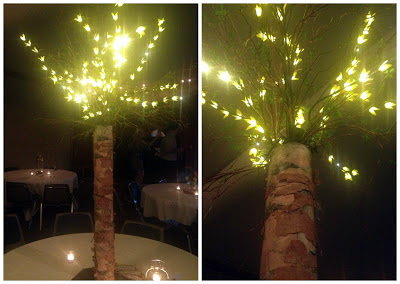 In addition to the stunning florals, some of the tables had these neat lit up trees. They really added to the ambiance of the night.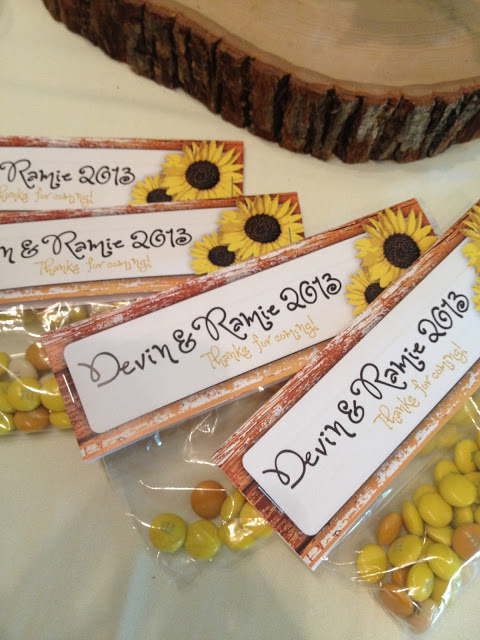 Guests didn't go home empty handed. Nothing like some sweet treats to thank your guests for celebrating with you!
Congrats once again to the happy couple!!!
We felt so honored to be able to celebrate your big day with you!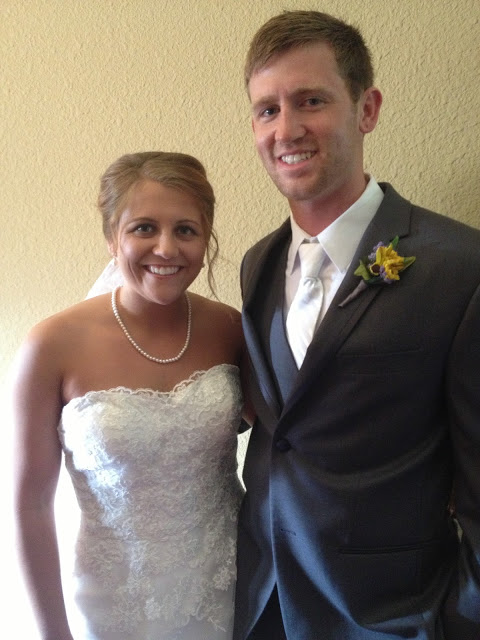 Have a great day, ya'll!