Posted on September 13, 2014
First things first, we just wanna give a big Faulkner's thank you to all of our
Pony Campers
and their awesome parents, grandparents, family, and friends who helped make this summer's camps a huge success!
When pony camp is over, we usually get several inquiries on where to further your children's riding experience. So we thought we would share with you some tips that
Emily
, our Pony Camp Specialist, gave us on finding a great lesson barn, as well as some recommended locations.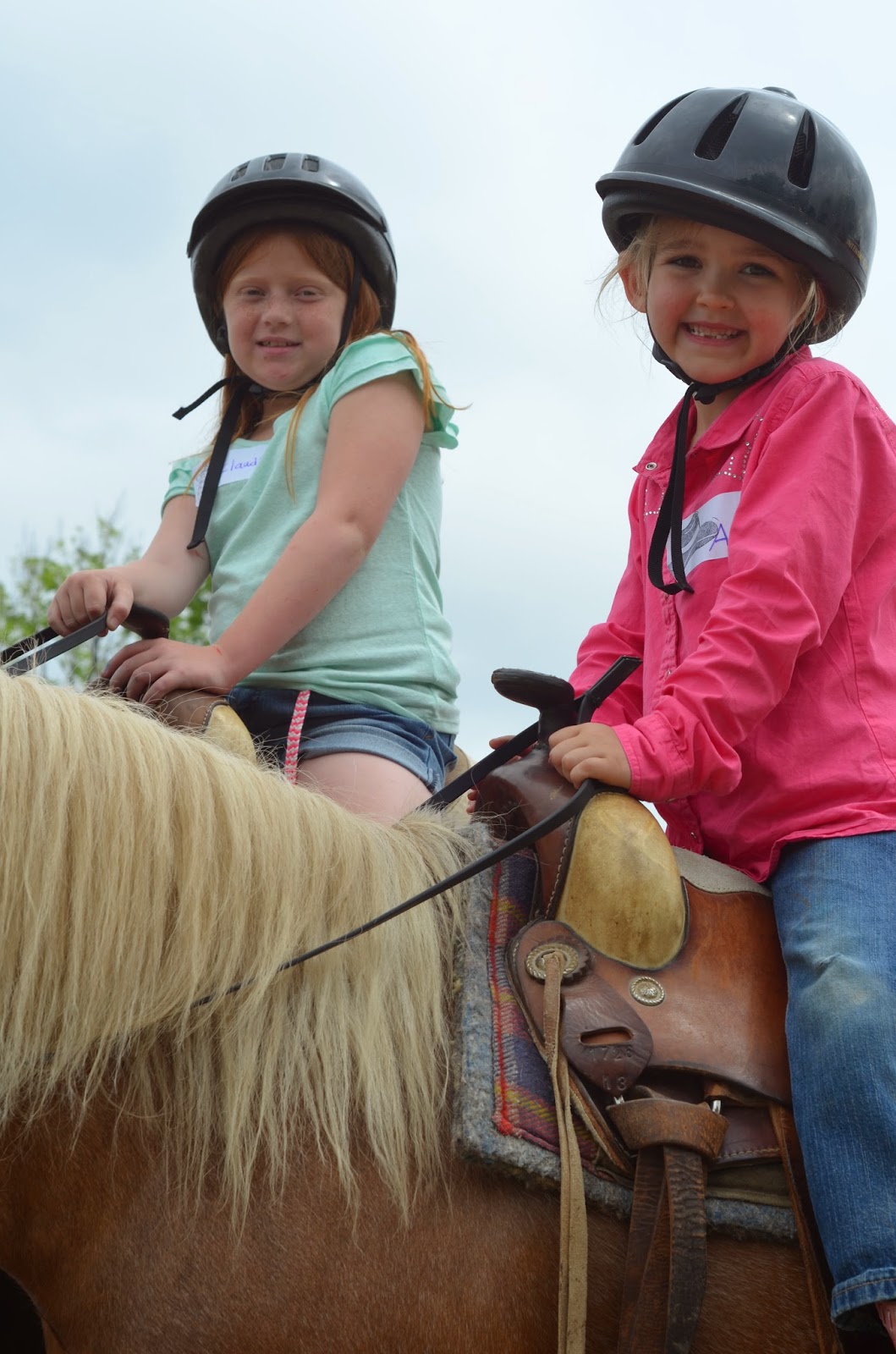 Tips for Finding a Great Lesson Barn
After picking a barn to check out, arrange for a visit. It is best to visit during a lesson so you can see what it is like. Saturdays are usually popular lesson days.
Here are some things to be on the lookout for:
Is the barn/facility clean? People who take pride in doing a good job of teaching usually want their barn to be clean.
Do you see anything that can cause an accident? (things like loose wire, things to trip over)
Do the horses look well cared for? (this means a clean coat, happy expressions when you pass by, clean stalls/pens)
Look at the arena – you want a place that has good footing (not hard or dusty) and a safe fence/wall (nothing that a rider can get hurt on poking out).
Are there safety rules posted? A good instructor will want to have rules posted.
Are riders wearing helmets? This is a must!
Is the instructor kind to the horses? An instructor that yells at or is aggressive with a horse will not be a good role model for your child.
Do the students seem to be having a good time? A good instructor will be able to engage a student and assess needs.
Questions to Ask:
How long have you been teaching? It is best if your instructor is seasoned.
Do you have any qualifications/certifications? CHA , CCHI, USPC are respected certification agencies for riding instructors. If the instructor is not certified, find out who they learned from. It should be a well-known or certified individual.
What is your policy for missed lessons?
Are you CPR first aid certified?
When was the last time a student had an accident? How did you handle it?
What measures do you use to determine if a horse is safe for kids? A good instructor will give specifics, not just talk about how safe his horses are.
Red Flags to Watch Out For:
An un-welcoming intro
Horses that look mad or scared when you pass by them
Dirty facilities
A 'gut feeling' that this is an unsafe facility
Good Signs:
Happy horses, happy students, a professional and welcoming tour, a certified instructor who has been teaching for years, a clean facility, posted safety rules, and helmets for every rider. If you see these things, chances are you are in a good place!
Recommended Lesson Locations
Ransomed Heart Ranch (This is where Emily, our Pony Specialist, teaches!)
204 E Casey Rd, Lone Jack MO 64080
Painted M Ranch
12631 Homestead Ln. Olathe, Ks 66061
Abby Rd Farm
19608 J Hwy. Peculiar MO 64078
Woodson Hill Equestrian Center
Once again, thank you to everyone who joined us for Pony Camp 2014!
We are already taking reservations for Pony Camp 2015 so
grab your spot early
! Plus, what a great Christmas gift or stocking stuffer!
Have a great rest of the summer ya'll!