Posted on December 11, 2012
Lately a lot of people have been asking…
What's the deal with Benjamin Ranch?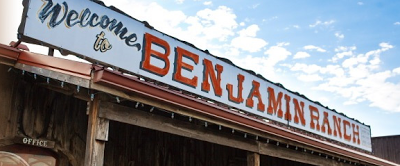 We're not surprised! We get asked questions all the time about this wonderful historic site. So, we thought that we'd put together a little Q&A to tell you just what is going on over at the 87th Street location.
Q: I didn't even know that Benjamin Ranch was still around! What goes on there now?
A: A whole lot of awesome parties!
At the
Benjamin Ranch
location, it's all about the inside! The 100 year old "Party Barn" is heated and air-conditioned. It's large and can seat 350 on one side and up to 250 on the other and can be opened up to accommodate 500 people indoors.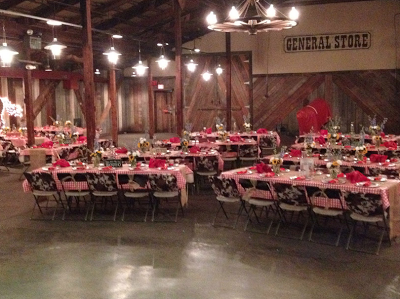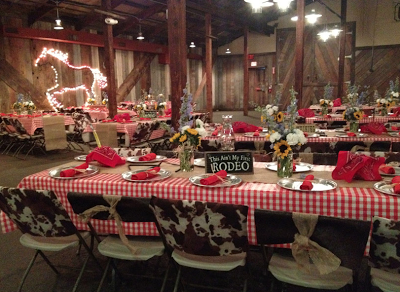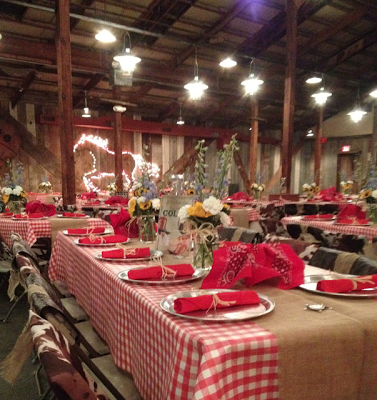 The Benjamin Ranch is also an ideal location for charity auctions with plenty of room for silent auction tables on one side and a live auction with dinner, dancing, and a bar on the other side.
There is also enough space for smaller groups to include casino tables and the mechanical bull for Holiday Parties and Corporate Events.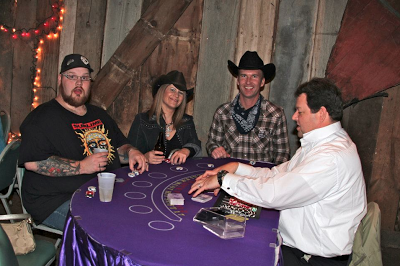 Many couples have tied the knot there with a ceremony right in the charming barn, followed by a seamless transition into their unique reception space right next door.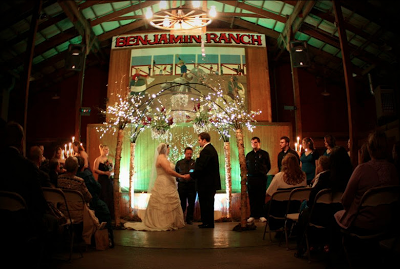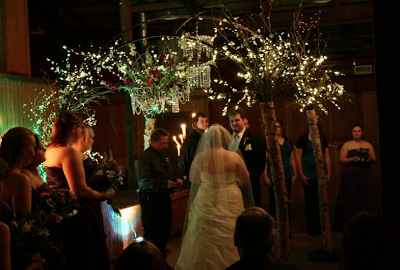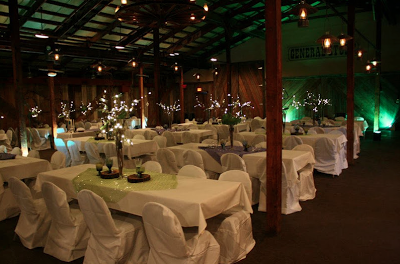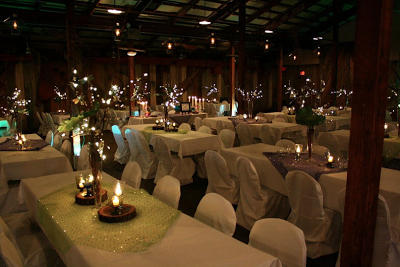 In addition to these events we also host several sorority and fraternity parties, as well as Quinceneras, Bar Mitzvahs, Bah Mitzvahs, and class reunions.
Q: How do you decide which location is best for your event?
A: When you call to schedule an event (both locations share the same number), you will speak to one of our personal event planners. Once they get an idea of the size and type of event you are wishing to have, they can recommend which location is the best choice.
Q: Do the Benjamin's still own the Ranch?
A: Long story short,
Bob and Marilyn Faulkner
have leased the entire Benjamin Ranch for over 20 years and have produced all of the events inside.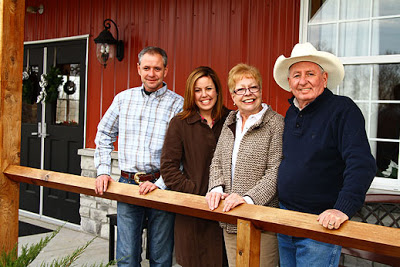 At first Bob leased it from the Benjamin Family, then a developer in CA bought it and most recent a developer in KC owns it. In 2007 we thought we had to be out of the Ranch due to the proposed Wizards soccer stadium development. The plan then was that they were going to tear down the Ranch. That was when we found the property on Raytown Road. We bought it and developed an entertainment centered ranch of our very own that is today known as Faulkner's Ranch! It was around that time that the plan to build the soccer staduim fell through. We were asked to stay at the Benjamin Ranch location, so we did. And for now, we have 2 places to have a party!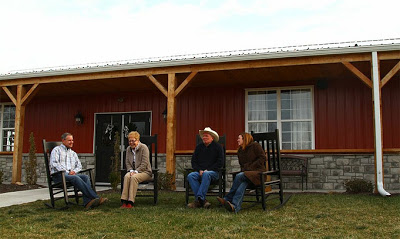 While the JC Pro Rodeo no longer takes place, we still produce private custom rodeos at the Benjamin Ranch. If your company is interested in throwing a private rodeo, just give us a call and we'll tell you all about it!

So there you have it folks! That's the deal with
Benjamin Ranch
! It's still alive and kicking!
If you're interested in having an event there, or would like to find out which location is better suited for your event, just give us a call at 816-761-1234.
And now's the perfect time! Book your Country Christmas Party at the Benjamin Ranch today!!!
Have a great day ya'll!