Posted on February 29, 2016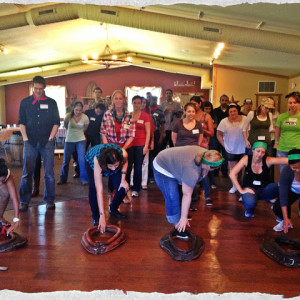 Where might you find out if someone has the best "Goat Side Manner?" At the KU Medical Center Pediatric Residency team building party, of course! We were so pleased to have this group of young docs join us for a fun day of ranch chores. Their duties that day were a little different from what they normally see in the hospital. After all, it's not every day that you get to have a goat dressing competition!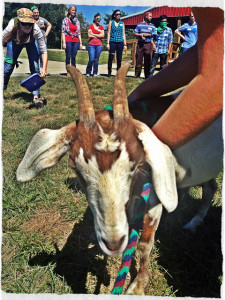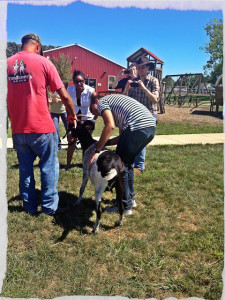 Don't worry animals lovers, the goats actually LOVE this activity.  It's gentle and they get super spoiled with lots of treats and special attention. This guy had the BEST "goat side manner."
If treating kiddos doesn't work out, he could always be a vet!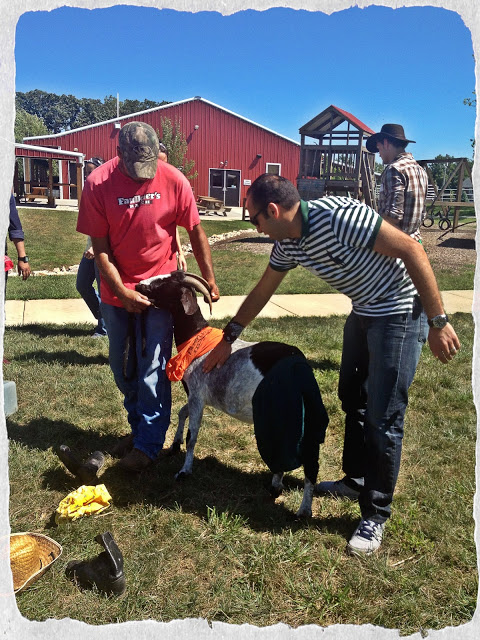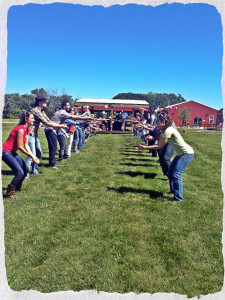 That wasn't our only fun activity, though. The docs had a blast competing with a water balloon toss. Say what you want, playing with water balloons is fun no matter what age you are!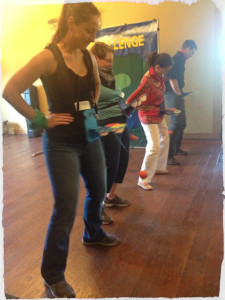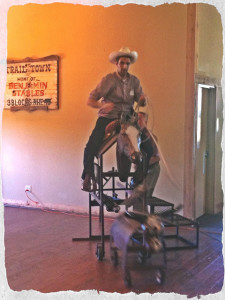 Horse collar relays were also on the rounds. We even played one of our crowd-favorites, a wild game of Walla Balla… Or as we like to call it, "I'm Sexy and I Know It."
We'll have to get a video up of this soon. You really need to see it in action. The goal is to get the ball that is dangling between their legs into the baskets strapped around their hips.
You get the picture. Of course, no ranch party is complete without some roller ropin'! Overall, it was such a fun time! Thanks again to the KU Medical Center Pediatric Residency for choosing Faulkner's Ranch! Y'all were a blast!
Click here if you'd like to learn more about team building events at Faulkner's Ranch and the packages that we offer.
If you're interested in hosting a team building event at Faulkner's Ranch click here to contact us or give us a call at (816) 761-5055.