Cargill Picnic
Posted on September 16, 2013
Recently we were privileged to host the fine people of Cargill for their
company picnic
.
Cargill
is an international producer and marketer of food, agricultural, financial and industrial products and services.
Since Cargill is all about providing food, it was fun that day to turn the tables and feed them.
And feed them we did! Just take a look at their buffet. Everyone was really excited to dig in…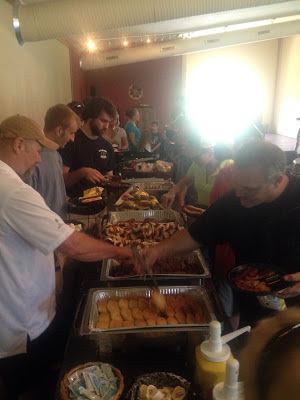 One great idea that anyone can take from this picnic is that they made sure to provide a vegetarian option. This is always good idea. Even if none of your employees are known to be vegetarians, their guests might me so it is always courteous to provide at least a few meals.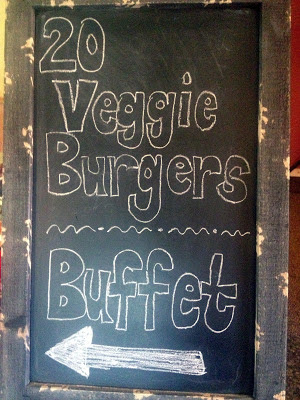 Speaking of courteous, the next thing they did just blew our mind. They requested to have to-go meals prepared for the employees that couldn't attend due to having to work. Isn't that awesome? That is truly a great way to show employee appreciation.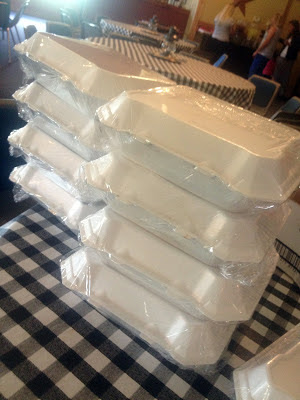 By the way, did we mention that it was really hot that day? Well, this group had no problem staying cool with all of the fun water games and activities. Just check out the line for the dunk tank: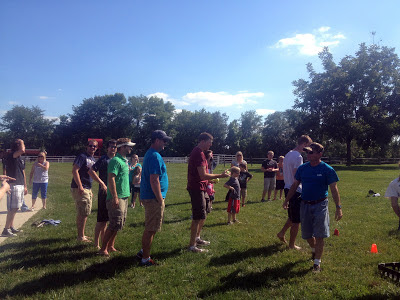 It was to dunk their manager. Everyone wanted a chance at that!
Of course, there is no better way to stay cool than some yummy ice-cream. There was no shortage of that with this awesome ice cream bar. It had everything you needed to made a delicious sundae.
Talk about a great day! Thanks again Cargill for choosing Faulkner's Ranch to treat your employees!

Have a great day, ya'll!