A Shout-Out to Our Ranch Hands
Posted on July 7, 2014
On June 19th we had a HUGE
company picnic
for the American Academy of Family Physicians for 800 people.
We were so excited to have them return to the ranch. Not only because they wore these awesome t-shirts…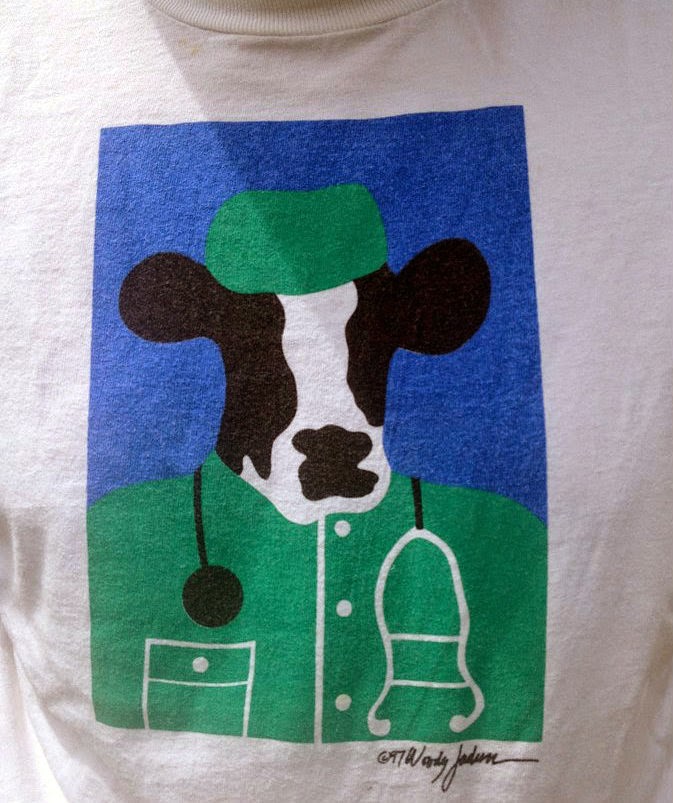 …but also because they didn't let a little rain spoil their fun!
Thankfully it didn't start to rain until the very end of the party when most of the guests had already left. So, we took the opportunity to play in the rain with a fun game of water balloon toss. All of our amazing Ranch Hands even participated.
Speaking of our Ranch Hands, they are amazing. For those that don't know exactly what a Ranch Hand is, they are trained to assist at each of our ranch specialties from the zip-line to the mechanical bull and more. It goes without saying that we couldn't have the events that we do without them. Their behind the scenes efforts, friendly faces, and hard work are what make our events run smoothly.
On the day of this picnic, we had 27 ranch hands. They were so excited to cool off with a fun game of water balloon toss with our guests.
After all, work hard, play hard!
Can you spot Cowboy Bob?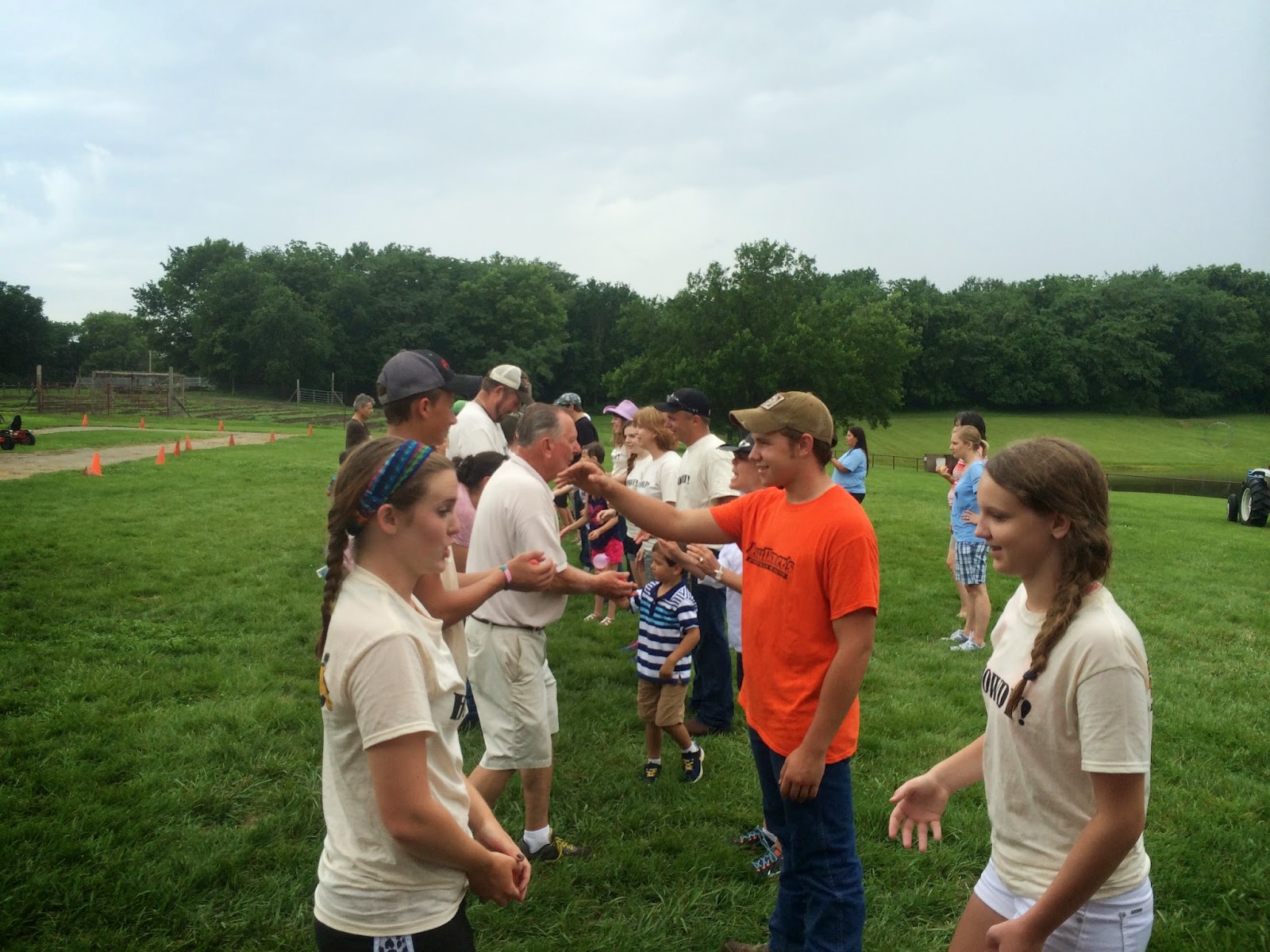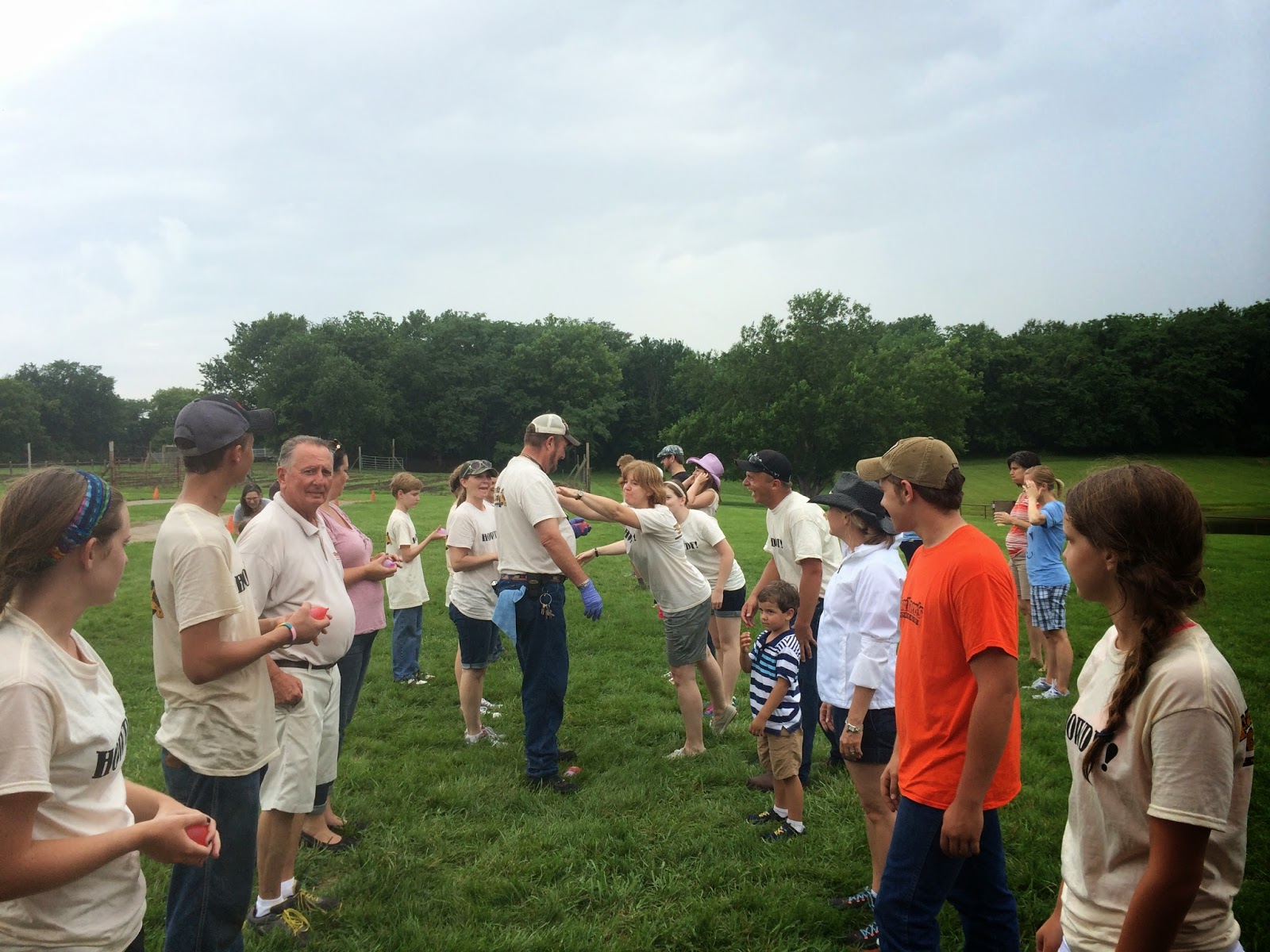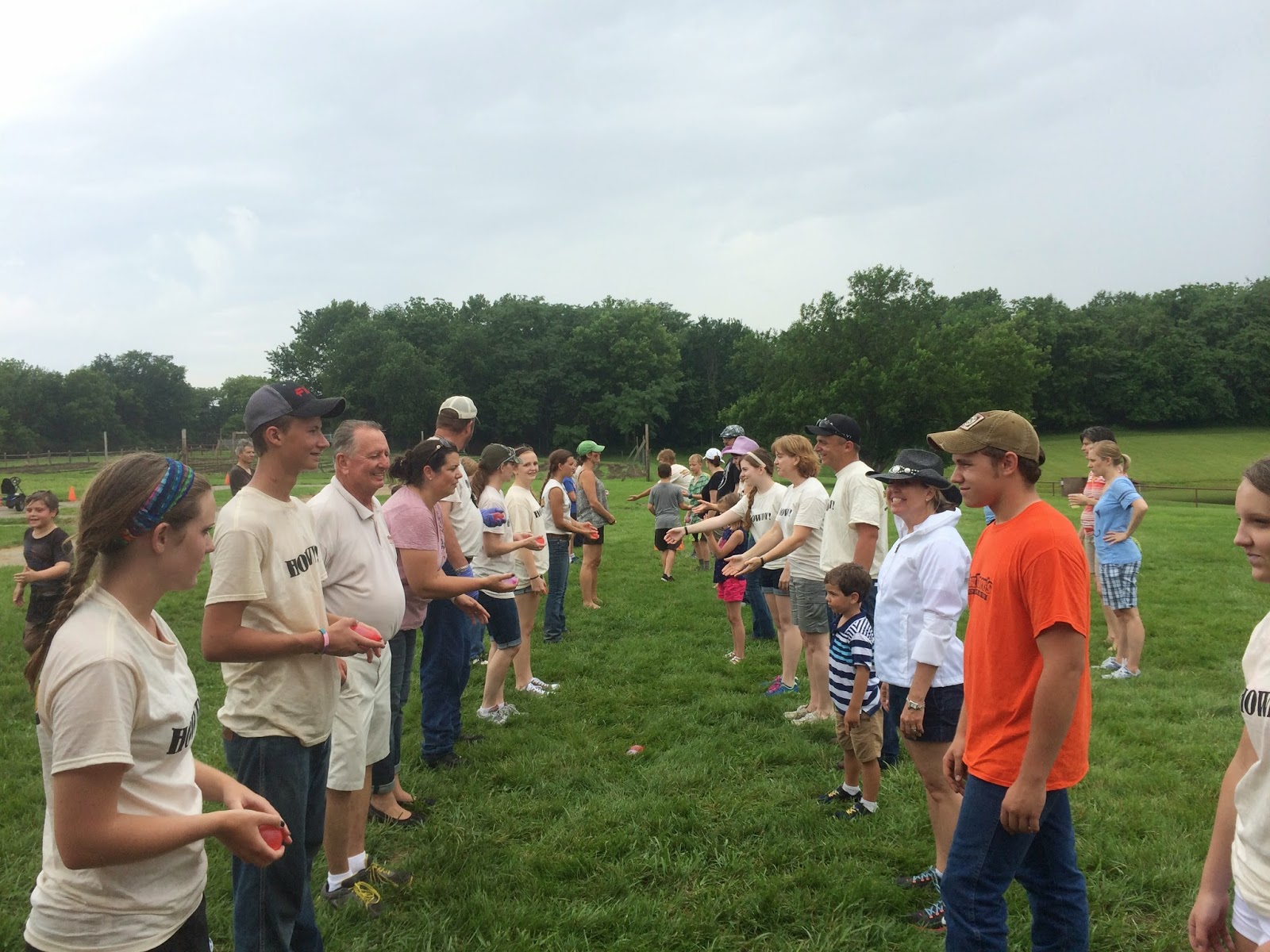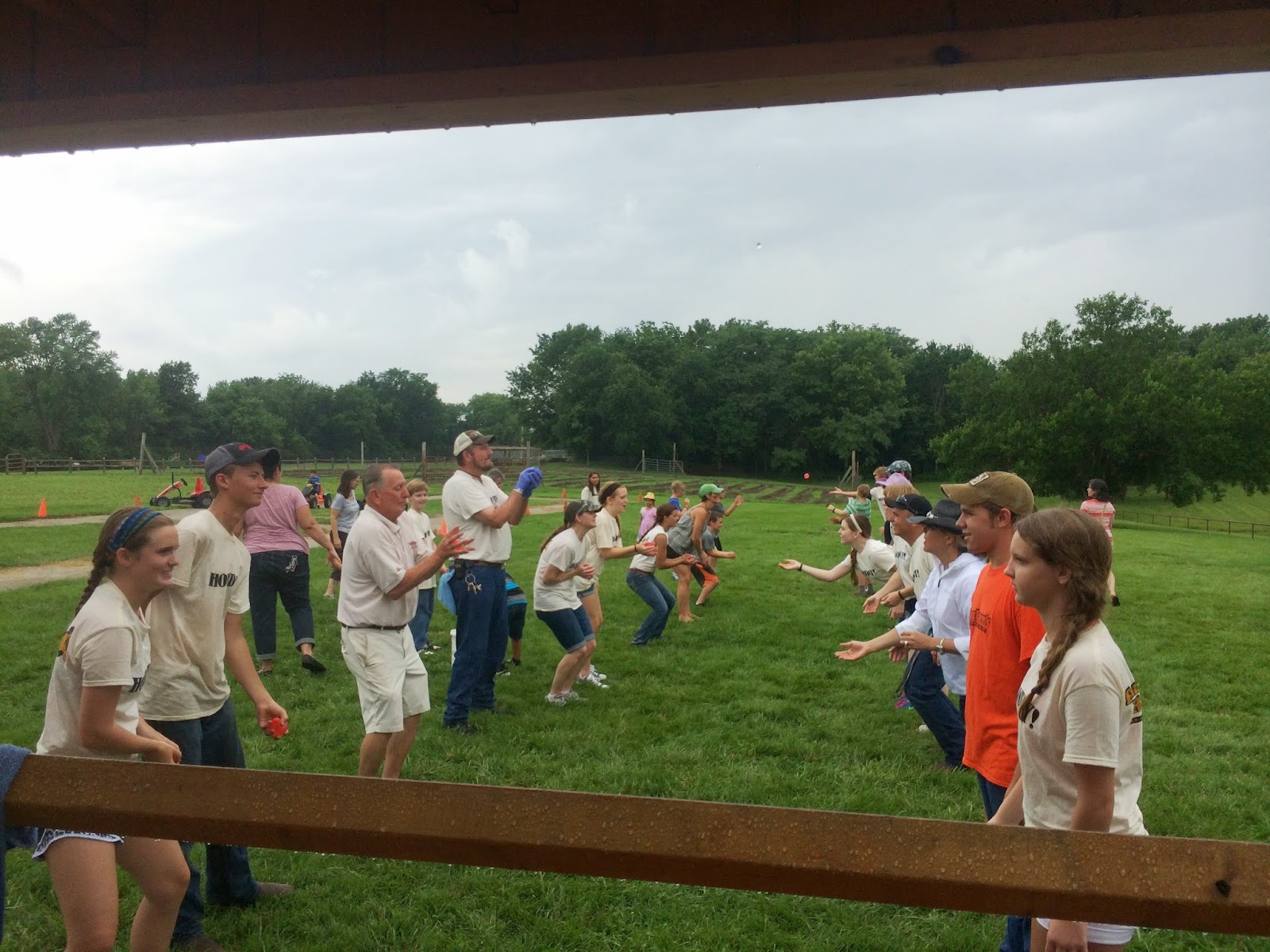 We are so lucky to be able to work with such fun people! They really are the best!
Thanks again to the American Academy of Family Physicians for once again choosing Faulkner's Ranch! We hope to see you again in another two years!

For more info on our fun Company Picnic Packages,
click here
.
Have a great day, y'all!