A Pony Party Weekend
Posted on January 14, 2013
And boy were they a rootin' tootin' good time!
We just love seeing all of the creative ideas that our pony party mamas and papas bring with them and the ones from this weekend were just too great to not share!
Just see for yourself!
This beautiful cake and colorful cupcakes were for a party of two sisters that attended
Pony Camp 1
last summer. We love the splashes of pink! So fun and girly!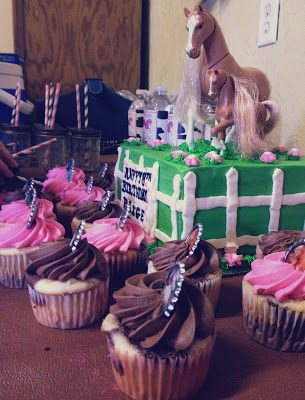 Speaking of those two sisters, aren't they just the cutest! They will be attending
Pony Camp 2
this summer and are anxious to know who there ponies will be!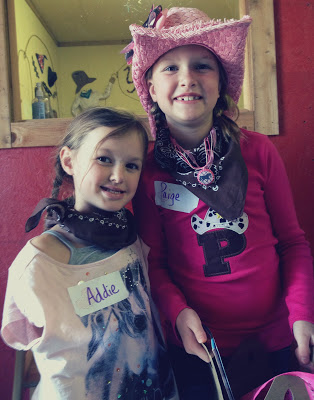 Looking for an easy to make and adorable party favor? This mama found the perfect one with these s'mores kits to take home! Pretty darn cute if you ask us!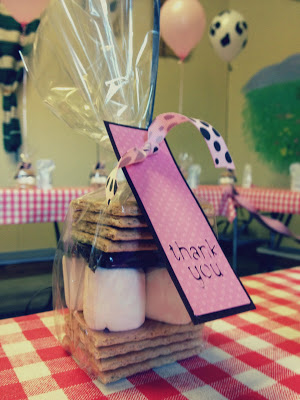 We love seeing the high fashions of the party guests. After all, who says you can't wear a pink tutu to the ranch?!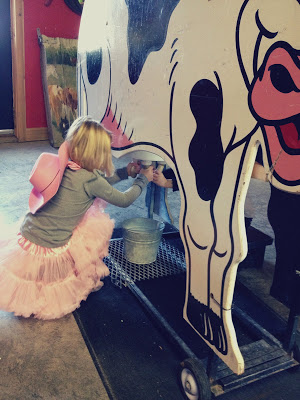 This rootin-tootin 9 year old cowboy birthday party had a great table setup, completely with a cowboy hat and personalized rootbeer!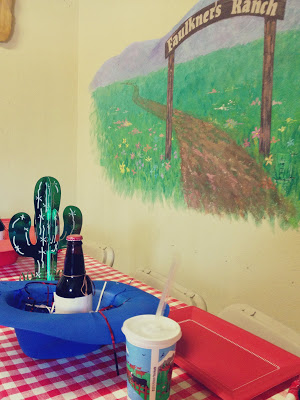 Speaking of that custom rootbeer, isn't it another great idea for a party favor?!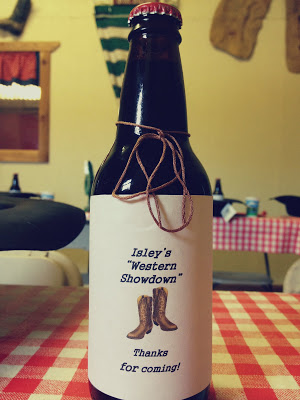 We were also pretty obsessed with this awesome table runner that was made to look like chaps!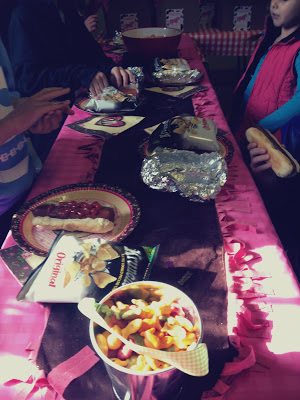 This decor was just too pinworthy to not share! You can find cool metal letters like this at Hobby Lobby!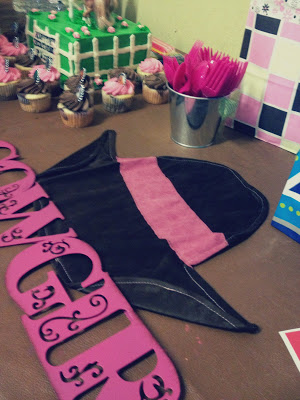 So, as you can see, there are a ton of different ways that you can make your Pony Party your own!
Which way would you go?
Have a great day ya'll
PS – Interested in having your kiddo's birthday party at Faulkner's Ranch? Check out all of the benefits of booking an
Indoor Pony Party
!