10 Simple Ways to Perfectly Personalize Your Wedding Day
Posted on July 28, 2016
1. Marry Your Monograms: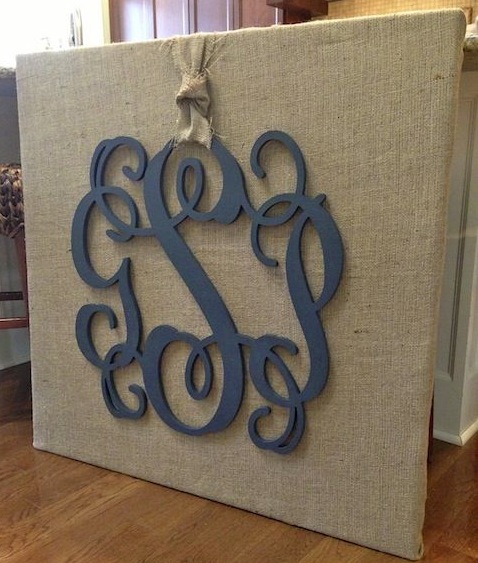 Show off you and your hubby's new combined name with a simple wooden hanging monogram. You can buy these custom monograms several places online including on Etsy!
Display your monogram at your ceremony, reception, or on an entryway door to the venue. This pop of personality adds a sweet touch to your wedding and can be hung in your home to cherish for years to come!
2. Childhood Photos As Table Numbers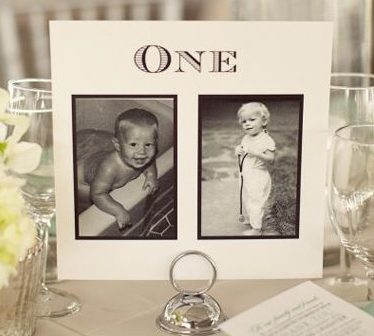 This unique idea for table numbers will have you, and your guests, taking a walk down memory lane. Make each table number correspond with that same age number, and feature adorable side-by-side pictures of you and your husband for each year!
This is the ultimate personal touch, and a fun way to reminisce through the years. Also, these fun table numbers are a great conversation starter for guests that may not know each other at each table!
3. Beat the Heat with Personalized Fans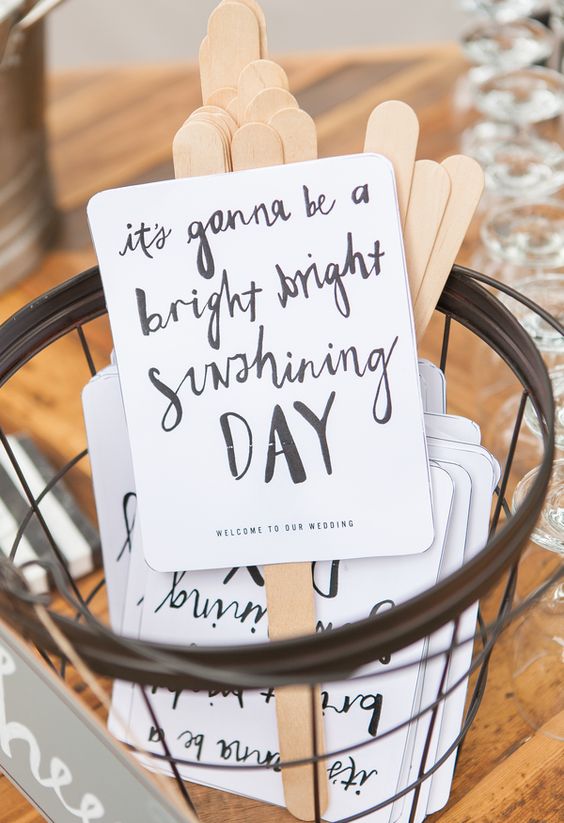 Planning an outdoor wedding? If there's a chance things could get toasty, make sure your guests stay cool and comfortable by providing them with personalized fans. This is a simple, affordable way to carry out the theme of your wedding, while also showing your individualized style.
Have these at the entrance before guests are seated, along with refreshments to enjoy while they wait for your ceremony to begin. Another clever idea is to have your wedding program printed on the fan for a fun, yet practical way to combine the two.
Related Read: Bad Weather Blues: How to Avoid a Wedding Disaster
4. Customized Koozies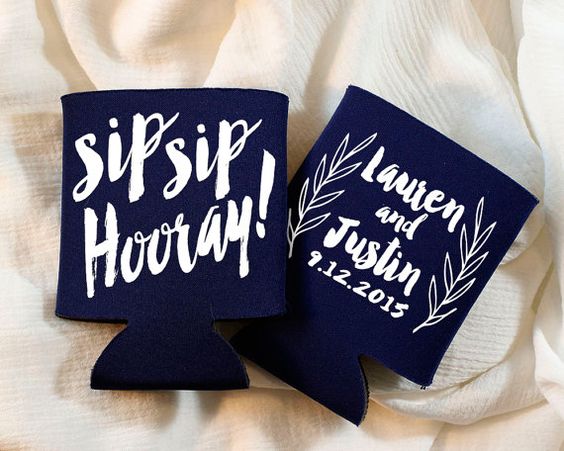 Koozies are all the rage to have at weddings because they're affordable, functional, customizable, and your guests get to take them home to remember your big day! Pick a color to match your color scheme, decide how many you need, and personalize them as you please. You could go with a simple monogram, or maybe a fun phrase to remember the day! Here are a few of our favorites:
"To have and to hold and to keep your drink cold!"
"Cheers to many years and plenty of cold beers."
"The vows are done. Let's have some fun!"
"To love, laughter, and happily ever after"
"Sip, Sip, Hooray!"
Click here for more fun ideas just like these!
5. Welcome Chalkboard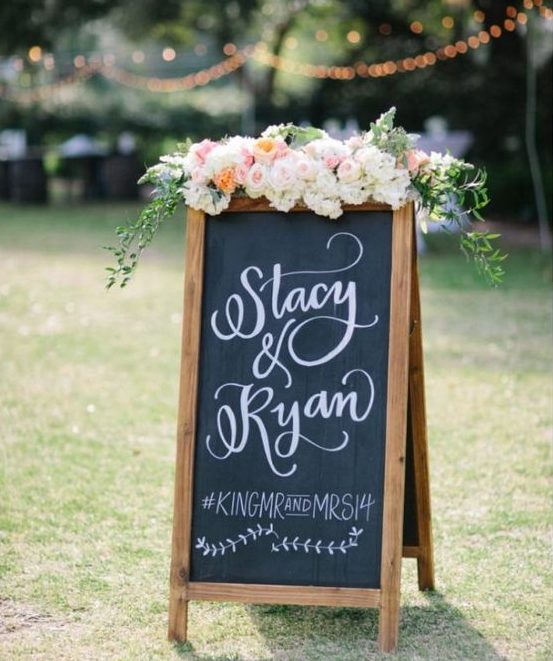 Find a fun chalkboard and add your personal twist! Use it as a welcome sign as your guests arrive, to direct them to their seats, or to point them in the direction of the reception.
This is another simple way to personalize your wedding. Not much of a Picasso? There are plenty of sites online that will customize your sign, and they can even make it permanent by using chalk paint.
7. Upgrade Your Wedding Guest Book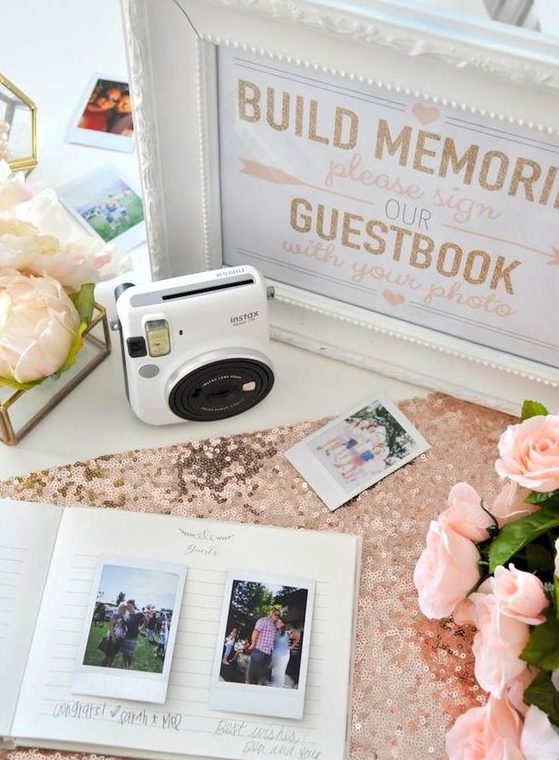 Traditional guest books can be great, but with so many new and creative ideas for wedding guest books, it's fun to explore other options. For instance, set up a polaroid station for your guests to take a picture and make their mark in your guest book like the one to the right.
Want more fun guest book ideas? Check out these 7 Guest Book Ideas The Creative Bride Will Love
8. Honoring Lost Loved Ones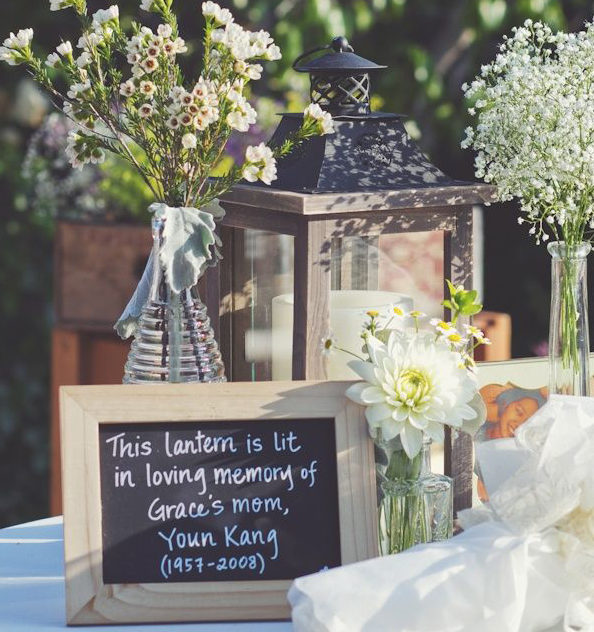 Weddings are a celebration of the people we love, which is why it's important to also remember those we have loved and lost. Honoring these special people adds a personal touch and allows guests to honor their remembrance along with you.
There are so many beautiful ways to share your day with those you wish could be there, like lighting a candle for them or reserving a seat in their memory. Setting up a table with pictures and a sign is a great way to simply say that someone you love is dearly missed on your wedding day.
9. Send Them Off in Style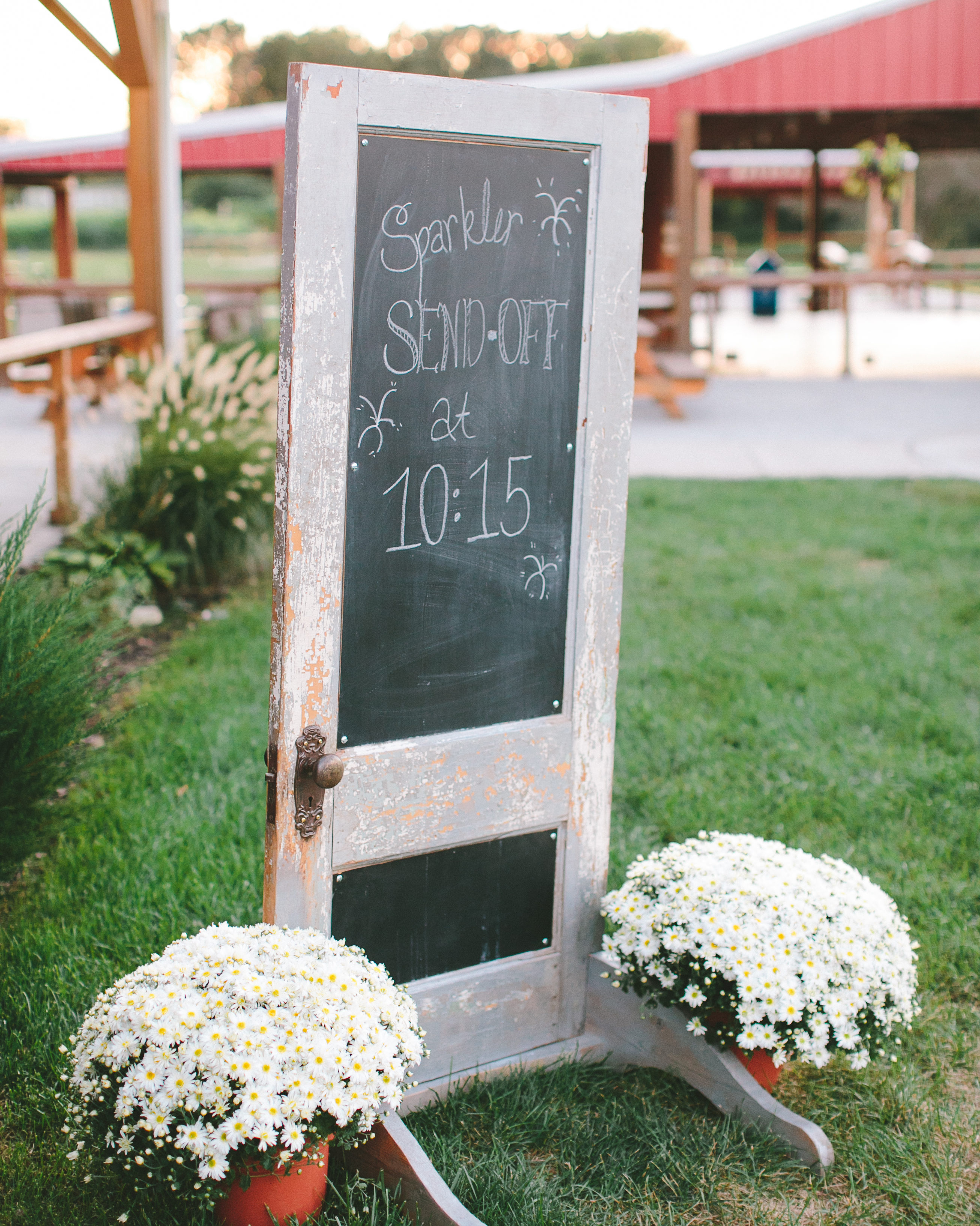 What better way to end the night than with a stylish send-off. Make sure to tell your guests when it will happen so they won't miss the goobye!
Whether you do a simple, yet beautiful tossing of flower petals, or you light up the night sky with a sparkler send off, there are so many unique and personalized ways end the night on a high note. Click here for more creative send-off ideas for your wedding!
10. Did You Say Party Favors?!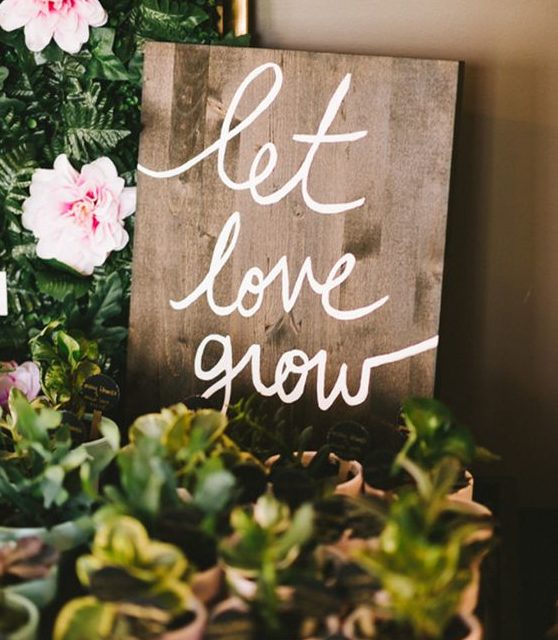 I mean, who doesn't love party favors? It doesn't have to be much, but these are a great last way to say thanks to your guests for coming. This is also your last chance for personalized perfection. Share a family-favorite treat to-go such as cookies, jams and jellies, or any others that can be easily packaged and are affordable.
Other great gifts include homemade soaps, bath salts, candy, CDs with your wedding songs, or even cute little plants that guests can take home and watch love grow!
Click here for more unique party favor ideas for your wedding!
One Last Thing …
Before you go crazy with these awesome ideas, the most important thing to remember is: don't bite off more than you can chew! Choose one or two of your favorite ideas and make them great!
Also, leave the hot glue gun at home! Some of these cute ideas require assembling, and it is crucial that you don't leave this until the day of the wedding at the venue. Whatever personalized touches you choose to bring to your wedding venue, we suggest you have these projects done at least 3 weeks ahead of time so you worry less and focus on getting married instead!
Related Read: The Top 8 Do-It-Yourself Mistakes Brides Make
Looking for the perfect wedding venue? Look no further than Faulkner's Ranch. For more on what we have to offer,
check out our wedding packages
or
contact us online today!